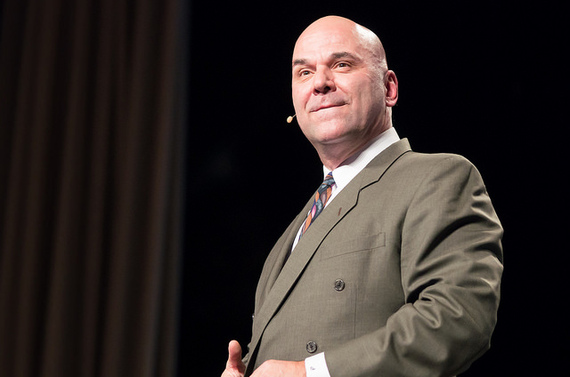 There is no shortage of articles that will teach you how to start a business. There are even articles that will teach you how to scale a business, but what about to the tune $200 million dollars? The thing to understand about large and small companies is that the general lessons can work for any type of business. There are tried and true principles that have been around before us and will work long after we're gone.
Marshall Sylver was born into a family of 10 children. The family was raised by a single mother, which meant money was tight to nonexistent at times. Twice the family was homeless and until Marshall was seven, he lived in a chicken coop. At ten, Marshall knew that the family needed money, so he started earning a few bucks as a magician--something he enjoyed.
At sixteen, he had a life-changing experience when he was hypnotized. That moment would be a big part of his future success. In his twenties, he would have eight jobs and apartments in two years trying to figure things out. At twenty-three, he went to a seminar about hypnosis. At that seminar, he had a choice to make. He could invest the $3,000 he had in his pocket or use that money to live. He could either pay rent or invest in five-day training being sold at the seminar. He deiced to make an investment in himself.
After that seminar, Marshall started using hypnosis and magic and hosted his own show. He had an epiphany. He could continue the gigs making a few bucks or he could use his training and branch out. He decided to use his hypnosis training to help people with personal development struggles in their life. He used hypnosis to help them with things like quitting smoking, losing weight, and communicating better in their relationships. The money he was making with this training quickly surpassed what he was making doing shows. He started a training company and launched several personal development courses.
He then realized he needed to create a product, so he built something he called "Passion, Profit, and Power." The program would go on to make $100 million in sales the first year. Since then, he grew the company to $200 million dollars. He has been interviewed on Howard Stern's show, with David Letterman, and several appearances on Montel Williams' show. He has led training programs for IBM, Ford, KFC, and Pepsi. He has been invited to teach on other speaker's platforms including Donald Trump, Robert Kiyosaki, Bill Clinton, Robert Allen, and many others. He's a published author, been in a movie, and was on all the major stages in Las Vegas.
I had the opportunity to interview Marshall for my column here. I wanted to ask him about things that we don't hear enough about. I focused on how he was able to scale a small magic show to a $200 million training company. Here was what Marshall had to say about scaling.
1. Unless something is sold, there is no business. Sales is something we dread at times as entrepreneurs. There are also many issues attached to selling: not selling enough, not charging a high enough price, and chasing low ballers. Marshall realized that if the business was going to scale, he had to focus on marketing and the selling of his products. He started with infomercials and moved to selling at events. The focus on sales helped the business grow quickly. If you want your business to scale, your focus needs to be on your marketing efforts--online and off--and selling enough. You can have the best-looking website and business in the world, but you won't grow if you don't focus enough on sales.
2. Create irresistible influence. He defines this as the ability to get someone else to ask you what you're selling and have them believe it was their idea. When you focus on the benefits and how what you're selling will impact your customer's life, you create irresistible influence. Too many people focus on what their thing does and the mechanics of it. People don't care about that, they want to know about the benefit to them.
3. Understand target rich environments. Too often we chase people that aren't qualified or people that can't afford what we're selling. Marshall focused on what he calls "target rich environments" or the places and people who can afford what he is selling. If you have been in business for any amount of time, you know that the people who ask for a discount, or always complain about your prices end up being the hardest customers to deal with. More than that, there are more profitable customers and places to find them.
4. If you are going to grow past being a solopreneur, you have to figure out how to scale yourself out of the business. Being a one man show is fun and easier at first, but if you want to build an empire, you have to find a way to scale yourself out of the business. That can be hiring virtual assistants or staff to handle the tasks that won't grow the business and suck up your time. Your time and energy should be spent on growth strategies--not grunt work.
Marshall Sylver is a big believer in personal responsibility. He believes that you build a business to create freedom and control in your life. He says that the people who succeed the most really don't care about what other people think about them. Everything is possible. Put your nose down and follow through. In your passion is your legacy.
Related
Popular in the Community