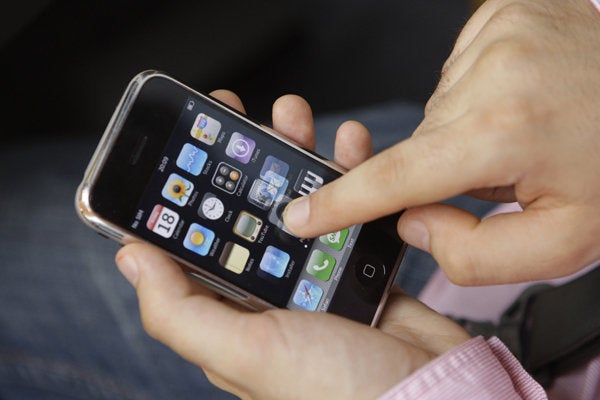 Ever notice how companies are becoming more like people and people are becoming more like brands? In a world of celebrity 'ghost tweeters' and online micro-celebrities, has digital media begun to affect our human evolution? The point was raised recently at the Kinnernet USA "unconference", another spinoff of Yossi Verdi's successful annual event in Israel where tech innovators connect and conspire for a week-end to recharge their batteries and share ideas (between gadgethons and power tool drag racing events).
Earlier this month, one hundred tech innovators, ranging from Wikipedia Founder Jimmy Wales to former AOL chairman Steve Case, convened in a secret location in Maryland for the first annual Kinnernet USA, co-hosted by internet entrepreneurs Vardi and Jeff Pulver. The highlight of the weekend was former Technorati Chairman Peter Hirshberg's humorous and searing presentation, which gave context to many of the more 'serious' talks conducted at the fun-filled retreat. Hirshberg, currently Chairman of The Conversation Group which helps companies reinvent employee and market relationships using social technologies including blogs, forums and social networks, related his thoughts on where social media is going in the era of ME 2.0.
As we all become more like brands, will we all need PBA's, or Personal Branding Assistants to help us maintain our personal brands? To answer this question, Hirshberg takes us back to basics and explains how our fascination with broadcasting ourselves is just a matter of branding. I caught up with Hirshberg in his NY headquarters to film his Andy Rooney inspired rant and share it with you. Click on the video to see Part 1 and share your own food for thought in the comments below.
Watch this space for Part 2 of Peter Hirshberg's tongue-in-cheek rant on 'how to make your brand fabulous' as he explores the hiring of man's new best friend, the PBA (Personal Branding Assistant).
Juliette Powell is an entrepreneur, digital media consultant and author of 33 Million People in the Room (Financial Times Press, 2009), a book about social networking for business. Powell is co-founder of the Gathering Think Tank Inc., an innovation forum at the intersection of media, business, advertising and technology. You can connect with her on Twitter and Facebook.
Calling all HuffPost superfans!
Sign up for membership to become a founding member and help shape HuffPost's next chapter