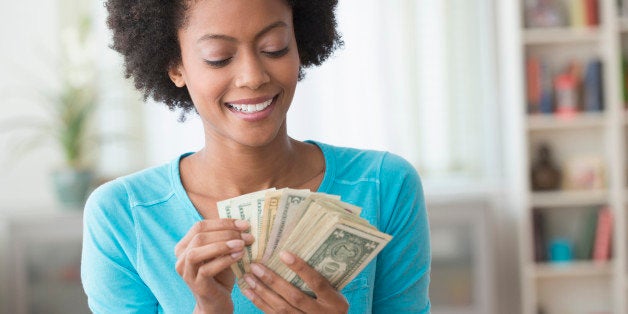 Ask just about any mom how she classifies herself, and she'll quickly answer, "I'm a hot mess!" Personally, I feel like I'm in the middle of a sh!t show on any given day. Looking and feeling good doesn't need to put you in debt, though.
Growing up a frugal shopper, things started to change when motherhood came in the picture. Diapers, wipes, mortgage payments (and more) had to come before the cute new diaper bag all the other moms had, even if it was on sale. Then came another baby, and out-of-pocket medical expenses. Getting creative with clothing was difficult and the layer of dust of the sewing machine wasn't even a layer anymore... inches was more like it. And with two young kids, when would the clothing designer in me have time to make anything, let alone dinner. Add another child, and the comfort and availability of yoga pants was really inviting. But...
Learning how to dress within a budget doesn't have to translate into looking disheveled, unflattering or uncomfortable. Even if you feel like me, that your life is a total sh!t show, I will show you how to pull off how to go from Hot Mess to Hot Mom. All you have to do is know that you are awesome, you're rockin' motherhood, and your inner voice is the most important step in making this transition. You are probably a hot mom, and you just haven't accepted it yet.
White Shirt: 14th & Union - Hi-Lo Scoop Neck Tee
Black Shirt: Lush - High Low Tank
Pants: JustFab - Lux Marled Sweatpant
Boots: Nine West - Ruffle Bootie
Everything you'll see in the video are personal finds. I haven't been compensated or gifted any of the items, they're all MrsMuffinTop tried, tested, and approved. I have no affiliation with any of the companies.