This post was first published on TheWineSiren.com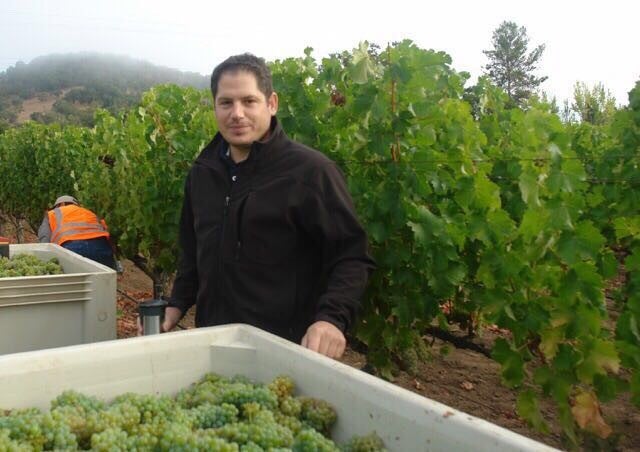 AS THE HEAD OF WINEMAKING AT ATELIER PHILLIPE MELKA, WINEMAKER MAAYAN KOSCHITZKY KNOWS HOW TO MAKE EXCEPTIONAL WINE. HE'S WORKED WITH TOP WINEMAKERS IN THE MOST COVETED REGIONS OF THE WORLD.
MY MAIN FOCUS HERE IS ATELIER MELKA. WHAT WE DO IS MAKE GREAT WINES AND TRULY ENJOY THIS VALLEY. 
When Vintners from one of the first wine interviews you did refers their winemaker for a sit-down you move.  That brand is Brilliant Mistake, which produces a riveting small lot, ultra premium Cabernet Sauvignon. Stacy & John Reinert rely on their consulting winemaker, Maayan Koschitzky heavily to produce their Napa Valley brand.   So I am heading up Napa Valley to the quaint and somewhat subdued town of St. Helena. Koschitzky's been in the valley for a little over five years and his impact has definitely been felt. First at Screaming Eagle, and the last three years at Atelier Phillipe Melka. He also has a number of clients he consults for.
Napa Valley is an amazing place. There's a lot of diversity in a very small valley.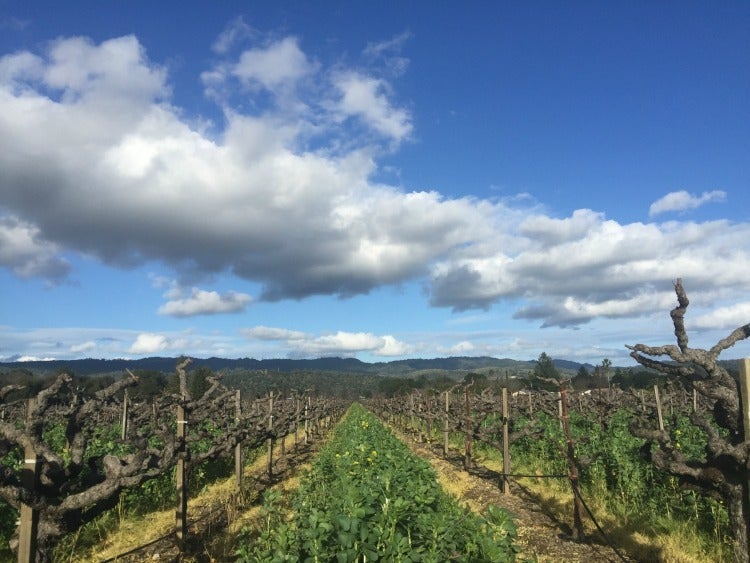 Koschitzky wasn't always going to be a winemaker.  He comes from a family of farmers growing fruits and vegetables.  Born and raised in Israel, he went to school and studied engineering.  Disheartened by the prospect of sitting at the computer all day he longed for the outdoors. Returning to farming would solve that problem.  The correlation between engineering and winemaking was evident to Koschitzky. Engineering gave him the experience he needed working with machinery.  Wineries required machinery to do the heavy lifting.  Machinery use is pervasive in the wine industry.  It's used for harvest, crush, fermentation, aging, and packaging. A change to winemaking would enable him to leverage his creative abilities and his technical skills while embracing his love for farming. The vineyards would prove to be key grounds to learn from and enable him to expand his knowledge base growing vines.  He made the switch in 2005 to winemaking.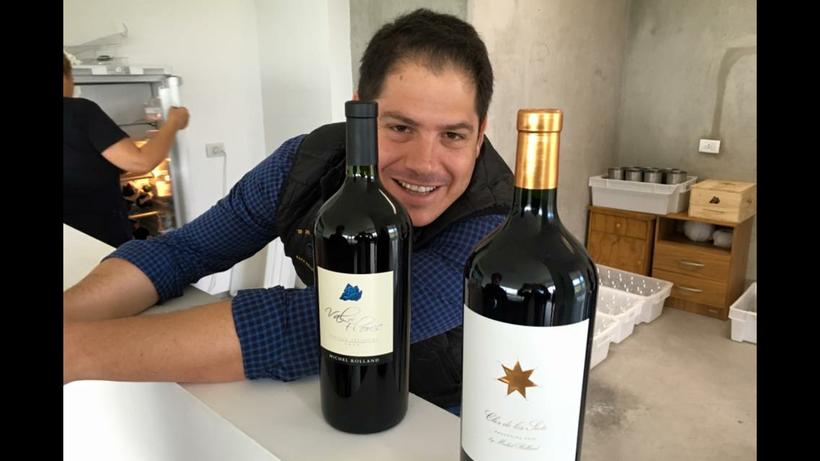 Maayan Koschitzky, head of winemaking at Atelier Phillipe MelkaThe truth is, Napa Valley is a very expensive place to make wine. 
Israel entered the grape growing realm with vineyards planted in the late 1800s by Baron Edmond de Rothschild. The wineries started by making Kosher wine and tended to be sweet and the mono dimensional. Today, with over 20,000 acres and state-of-the-art irrigation which was created by Israeli farmers and engineers they have already learned a great deal about working in arid and climates with little water.  The Israeli's are the inventors of drip irrigation, a technology that has revolutionized vineyard farming and is widely used in California.  Thriving in this area are many of the grapes popular in Napa Valley, which would one day become home to Koschitzky.
In 2008 Koschitzky went to work for a mentor who would help change his trajectory.  Dr. Yair Margalit was interested in winemaking as a visiting research professor at U.C. Davis. He was later instrumental in creating Israel's first serious boutique winery.  The Margalit Winery creates some of the best reds in Israel, from Bordeaux blends (Merlot, Petit Verdot, and Malbec) including Cabernet Sauvignon & Cabernet Franc.   It was a perfect training ground for Koschitzky who remained with Margalit for three years.
"Napa is the World of Cabernet Sauvignon"
Pondering the possibility of Napa Valley, he first discussed a move with his wife.  Shortly after, a friend returned to Israel from Napa Valley the stage was set.  He and his family would head to Napa for Harvest and to expand his wine education at U.C. Davis.  In 2011 he applied for several internships in The Valley.   The first call back was for an interview with none other than Screaming Eagle. One of the several revered cult wines in "The Valley".  Koschitzky was unfamiliar with the brand at the time. The brand wields Bottles of this cult wine range from $1995.00 to $2450.00 if you're not in the wine club.  If you want to get in the Screaming Eagle wine club the wait list is approximately 15 years.  The magic in the bottle as I've heard is ethereal.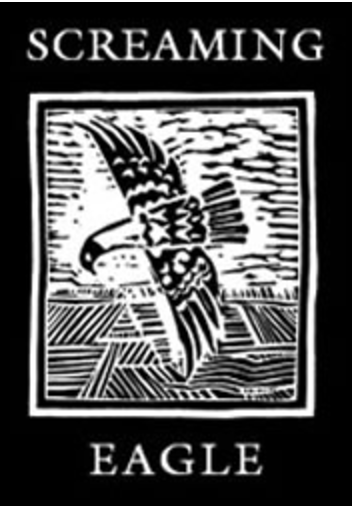 Every vineyard tells a story. 
He flew in for the interview and after it was over returned to his wife and told her "Let's do this!".  Taking a step back as an intern, gave him a unique perspective having already been a wine maker.  He learned the ropes at Screaming Eagle's state of the art winery. The winery was completed just before Koschitzky joined the 2011 Harvest.  The philosophy of Screaming Eagle would change how Koschitzky thought about wine making.  The philosophy was unique. No expense spared, the best vineyard, and only exceptional fruit makes the cut.
Maayan Koschitzky is the director of winemaking at Atelier Phillipe Melka (a wine consulting venture) and Melka Wines.  Atelier Melka is responsible for creating wine for close to 20 clients, with renowned winemaker & entrepreneur Phillipe Melka.  Koschitzky says Melka is an authentic artist who loves what he does.  With 25 years in the game, Melka and his wife Cherie launch their own state of the art winery on the Silverado Trail. They will celebrate the opening with the first harvest of the year.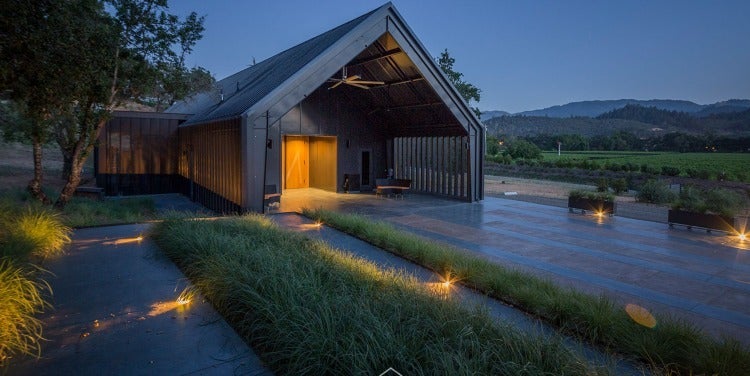 I'm trying to make a wine that is a winemaker's wine. I'm not looking for high price points, but a fun, fresh wine. A more approachable, day to day wine. 
Koschitzky's provides clients with design and implementation services of wineries.  His next step is creating his own brand. He's partnered with Silverado Farming Company to make his own line of wines called La Pelle (meaning shovel in French).  It's coming full circle for him as he returns to his roots. He explains, "In our story, we went to that name and the brand (La Pelle) because that is who we are. The farming side, we're digging the soil and planting the vines.  Once the tank is dry and we are ready to go to barrel, we drain the juice to the barrels. We dig the tank out with shovels. It felt like the right tool to close the cycle of the brand."
The first vintage for La Pelle will be bottled this year. A Sauvignon Blanc from old vines that have been dry farmed in St. Helena.  "This year's Sauvignon Blanc looks really fantastic. The flavors are excellent as is the yield," says Koschitzky.  At the time of this post the Chardonnay was just two weeks from harvest. The La Pelle Cabernet Sauvignon will be bottled in May of 2018.
REAL LIFE. REAL NEWS. REAL VOICES.
Help us tell more of the stories that matter from voices that too often remain unheard.
This post was published on the now-closed HuffPost Contributor platform. Contributors control their own work and posted freely to our site. If you need to flag this entry as abusive,
send us an email
.