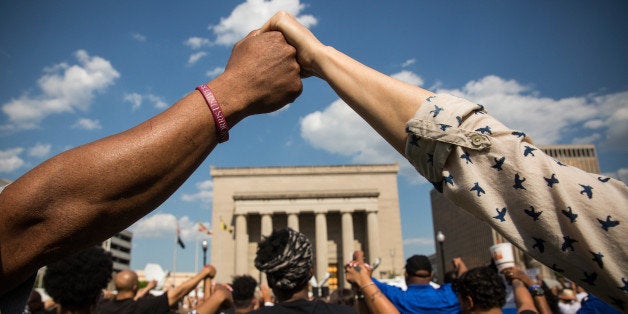 Baltimore State's Attorney Marilyn Mosby has charged all six officers involved in the killing of Freddie Gray. In her announcement, Mosby acknowledged that Gray had been stopped illegally and stated, "I heard your calls for no justice, no peace." The officers face charges ranging from second-degree depraved heart murder to misconduct in office.
Mosby should be applauded for beginning the process of holding Freddie Gray's killers accountable. It is not easy for local prosecutors -- who work closely with police officers on a day to day basis -- to prosecute police. Mosby is under pressure from the police union, and she needs our vocal support as she prosecutes these officers.
Mosby has done what so many local prosecutors across the country have failed to do. While thousands of Black people are unjustly arrested and funneled into the criminal justice system every day -- the vast majority for minor charges -- local prosecutors almost never charge violent and abusive police. Most police brutality cases never even make it past a police report. And even when cops are indicted, only one police officer for every 1,000 people killed by police are ultimately convicted.
The loss and injustice inflicted on Black families by Baltimore's long history of violence, racism and corruption in law enforcement has been devastating. In 2014, all of the people killed by Baltimore police were Black. And over the past five years, the city has paid millions to people injured and paralyzed by police "rough rides."
The charges wouldn't have happened without brave, courageous Black folks in Baltimore and across the country standing up to demand justice for Freddie Gray. Mosby's decision to prosecute is an important step forward on the road towards justice in this case, and it's a testament to the power of everyday people organized in collective action.
But we should not have to take to the streets every time a Black person is killed by police. Demanding accountability for individual injustices is very important. But we also need to use our voices and our power to change the systemic, structural inequality that will continue to result in police violence and abuse against Black people. As we celebrate this victory in the wake of a tragedy that can never be reversed, and raise our voices in support of Mosby's prosecution, we need to keep demanding larger reforms that will begin to change the pattern and prevent future injustices.
Popular in the Community