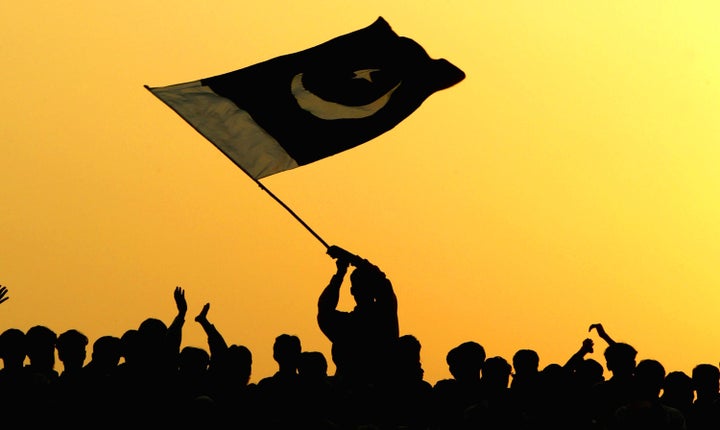 Last summer in Kashmir, a disputed territory contested between nuclear rivals India and Pakistan, bullets were shot for stones thrown, leaving over 100 protesters dead. Having just returned from Kashmir this summer, I was made aware of the fatigue and mistrust that permeates the streets of Kashmir today, given the lack of support its civil society receive from the world community. A week after my return to the States, in every world news headline last week, a new news story has already out numbered the media's coverage of the deaths and mass protests of the past summer. Be it in D.C's K street or the parliament in New Delhi, within the valley of broken promises, Kashmiris remain marginalized. The headline drawing the attention this week: Dr. Fai, director of the Kashmiri American Council, KAC, has been accused by the FBI of receiving some $4 million in funds from the Pakistani intelligence service, ISI in an effort to influence U.S policy makers in Kashmir. For any Kashmiri that knew him, Dr. Fai was dedicated to the well being of Kashmiris and worked tirelessly on the issue when few did. The charges are a disappointment to the diaspora and the unfortunate allegations against the KAC risk being exploited as an opportunity to marginalize the overall grievances of Hindus, Muslims, and Sikhs in Kashmir and the diaspora. The political and military games in South Asia between India and Pakistan openly play themselves out by proxy via a U.S Congress informed by lobbying groups on K street instead of the civil society of Kashmir. Groups such as the Indian 'US-Inpac' battle against its rival Pakistani group 'Pal-C' for leverage on the Hill. If used properly, the Foreign Agents Registration Act, FARA, essentially enables foreign governments to influence legislation favoring a particular policy or business interest by hiring lobbying groups, most of which are located on D.C's K street. As the Pakistani efforts on Kashmir remain weeded in suspicion, the Indian lobby is galvanized by several key diplomatic victories in the past decade, namely pushing through the Civil Nuclear Agreement between India and the U.S. The Indian embassy had signed contracts with two DC lobbying firms, BGR and Venable, for approximately $700,00 and $600,000 respectively. (BGR's president was former US Ambassador to India, Robert Blackwill.) In 2008, Indian lobbyists, businessmen, and diplomats successfully prevented the Obama administration from adding India in Special Envoy Richard Holbrooke's mandate. Including India in the mandate would have meant third party dialogue on Kashmir. Thus, Kashmir is believed to be an 'internal' problem of India characterized by the threat of Pakistani Islamist militants. In the decades long conflict, Pakistan has supported and funded groups like Lashkar e Taiba, whose very creation was to build momentum for armed revolt in Indian Administered Kashmir as a hit against India. Still acting as an ISI insurance policy for an 'indacentric' security policy, groups like Lashkar today have emerged within Pakistan with the capacity to mobilize thousands of vulnerable youth towards jihad against U.S efforts in Afghanistan. They hold Pakistan's civilian government hostage with the threat of mobilizing the public against the U.S-Pakistani security relationship as justifiable reason to destabilize the Pakistani government through violence. From the Afghan-Pakistani border to India and Pakistan's LoC, Lashkar and like minded groups today risk sabotaging any U.S, Indian, and Pakistani efforts for regional peace and stability. Kashmir, therefore, has and always will be a central issue in strategizing regional peace and cooperation in South Asia. Historically events in Afghanistan and Pakistan have always bled into Kashmir, further destabilizing the region. The upcoming troop draw down in Afghanistan will most certainly impact security developments in Kashmir, India in the coming years. U.S Congressmen would be well advised to not completely defer developments in Kashmir to India out of fear of being associated with the recent Dr. Fai-ISI scandal. The data that speaks to Kashmiris' hardships remains in the dark in any chatter about Kashmir. With over 500,000 Indian military and paramilitary forces and some 300 militants remaining in the valley, gross human rights abuse continues to be committed on the people of Kashmir. In the future, this may potentially erode any trust in political participation and civil society development. In the aftermath of the 1990s, 47,000-70,000 have been killed, tens of thousands have been victim to torture. The subtle inferences of today, which claim that a single man or organization or nation represents the Kashmir conflict, are both false and dangerous. The Kashmiri Diaspora are not guided by 'agencies' but by their culture, history, and families living in Kashmir. A generation of youth have now grown up in an embattled Kashmir during the 1990s, but today there is emerging an active, peaceful civil society seeking greater human rights, accountability and space. If U.S economic and security interests in the region are to evolve positively, Congressmen on the Hill will inevitably have to cease their policy of listening to K Street while closing their eyes to the K issue.
REAL LIFE. REAL NEWS. REAL VOICES.
Help us tell more of the stories that matter from voices that too often remain unheard.