There is something about having a baby that sparks my creativity, the need for more out of life, the desire to be totally passionate about what I do. I know it's not a coincidence that the creation of my two businesses came shortly after the birth of my two children.
Having been a part of the corporate world for over 15 years I never thought that I would ever lose the passion for a high level, professional role. A job that brought great career satisfaction yet involved long exhausting hours. That was until I became a mother.
I was told that when you have children everything changes. Until the birth of my first child I had no idea how accurate this would be. My thought process, outlook on life, priorities and passion was completely transformed.
I did not feel confused or absent minded or less career motivated, it was quite the opposite. It felt as though I could finally think clearly, I knew exactly what I wanted and I was determined to make it a reality. 
When my first child Kyra was only five months old I was due to return back to my full time corporate job. Mummy guilt had already kicked in and something in me was not feeling right, I was dreading having to spend long days away from her and sometimes even nights. I felt that if I had to spend time away from my daughter it needed to be for a job I was completely passionate about.
As fate would have it four weeks before I was due to return I was made redundant. A part of me worried about what this meant for the career I had worked so hard to build over the years; I had also already started the return to work transition with a nanny who had moved in. So here I was with a nanny to care for Kyra and no position to go back to. I worried about it for 24 hours before I realised this was meant to be. I quickly came to realise that this unfortunate circumstance was actually providing a life changing opportunity. 
Through the combination of the new found skills, clarity and purpose I had acquired through motherhood I decided to start my own consultancy. It was a massive learning curve and it wasn't easy, but within three months it was profitable and it is a very successful business to date.
I was so grateful for the financial freedom and flexibility that owning my own business granted me allowing me more time and to be in closer proximity to Kyra as she grew. From my years in the recruitment industry and from what I was learning from other mothers around me freedom and flexibility was something many mothers particularly in the corporate world were craving and not being able to find. I knew that I would have been facing these exact challenges in my former corporate role. This thinking started to form a new idea and coincidentally it was around this time that I discovered I was pregnant with my second child.
As my pregnancy progressed so did my idea. When my beautiful son Owen arrived I knew what I wanted to do next and that was to create Motivated Mummy, a community of mums who supported each other through the entrepreneurial mum's journey. Only two days after his birth as he slept next to my hospital bed I reached out to this community and started my blog.
As Owen grew into a robust little being so did Motivated Mummy, the blog soon developed into a magazine and now Motivated Mummy Entrepreneurship is a global online community of mum entrepreneurs who inspire, motivate and support each other. We learn together, collaborate and grow our businesses.
Being able to share and support mums is amazing. These mothers have all experienced what I have and are so motivated and determined to live the lives they deserve.
I have so much to thank my two gorgeous children for, not only have they transformed my life for the better and given me the gift of purpose but also the determination to build two businesses. Without them I would still be working long hours in my corporate job and have no way of knowing how fulfilling and rich my life could be as a mother and entrepreneur. 
Claire Mansell is the proud mother of a three year old daughter and 18 month old son. She is also the Director of Mansell Taylor Consulting and the Founder of Motivated Mummy Entrepreneurship.
Her career has taken her from South Africa, to the UK to Australia. For over 15 years she has worked in professional services partnering with executives of corporate businesses. While on maternity leave in 2013 her managerial role was made redundant and within a few days she had set up her own consulting business. 
With her business consulting knowledge, sales background and her entrepreneur skills she is now 'paying it forward', motivating and supporting mum entrepreneurs to live the life they dream of and deserve. This July she will be launching 'Motivated Mummy Entrepreneurship' memberships where members can support each other and grow their businesses together.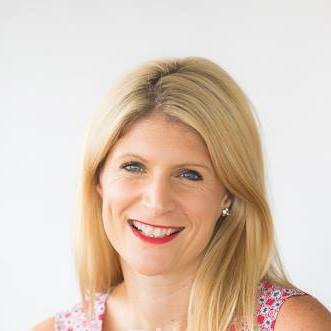 Calling all HuffPost superfans!
Sign up for membership to become a founding member and help shape HuffPost's next chapter
This post was published on the now-closed HuffPost Contributor platform. Contributors control their own work and posted freely to our site. If you need to flag this entry as abusive,
send us an email
.