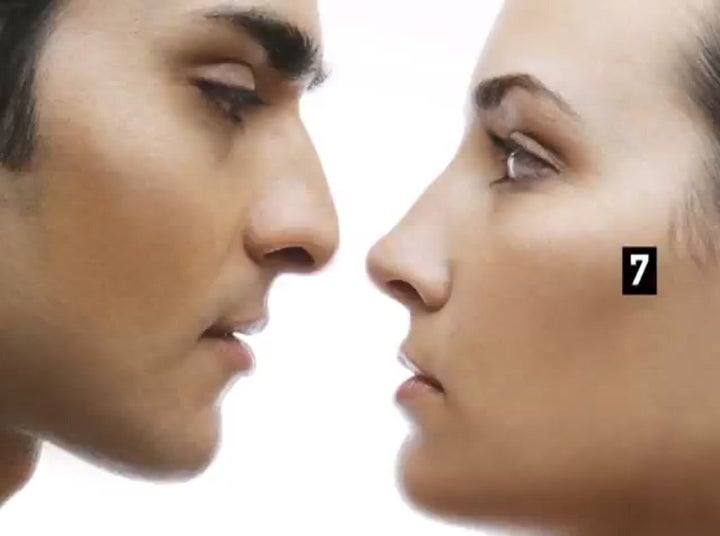 Hat tip to Reddit: this one minute ad for Getty Images is indeed, the best use of stock images we've ever seen. According to the description posted to YouTube by ad agency AlmapBBDO, copywriter Sophie Schoenburg and art director Marcus Kotlhar sifted through more than 5000 stock Getty images to end up with 873. The result, "From Love To Bingo In 873 Images," flashes 15 images per second, a pace fast enough to create the sensation of the story of a long marriage unfolding in a minute. Yes it's an ad (GettyImagesx873), but it feels more like a film, and Schoenburg and Kotlhar seem to have consciously made it that way:
[They] worked 6 months researching images, improving the script and building each scene so they would not only be understood, but would also touch viewers. Sometimes, for example, a scene would look perfect on paper, but the images chosen to depict it were not sufficient or did not perfectly match up to offer the right movement and sense. And hence the research had to be restarted.
In true Redditor fashion, the YouTube commenters currently hanging around the page are pointing out the video's oddities. The images feature a number tag on their right side, which means it's possible to precisely locate a family wearing goat masks (image 380, at 00:27), an image of naked sadhus bathing in India (image 411, at 0:29), and the Power Rangers (image 392, at 00:28), which as you'll see in a minute, are not really natural parts of the whole love to bingo storyline. Let us know if you see any more strange stuff in the comments.
Popular in the Community