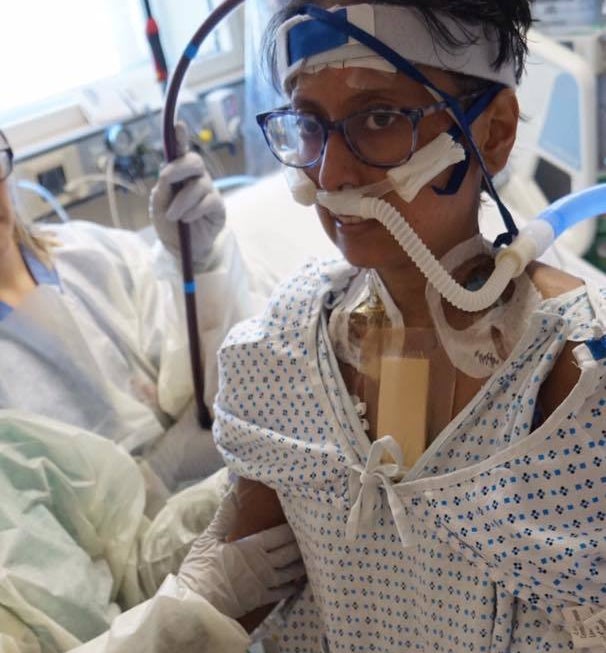 In 2011, Prasha, 23, was a student at the New York University Tandon School of Engineering when she was diagnosed with scleroderma. Several years later, she became pregnant. Prasha and her husband's joy over their newborn daughter was complicated when one day after delivery, Prasha's lungs failed.
A CT scan revealed Prasha had pulmonary fibrosis, an interstitial lung disease that often scars the lungs. She was referred to NewYork-Presbyterian Hospital/Columbia University Irving Medical Center, where Selim Arcasoy, M.D., Medical Program Director of the Lung Transplantation Program, accepted Prasha as a lung transplant candidate.
"I was on oxygen, and my body was so fragile. It was a very bad situation," said Prasha.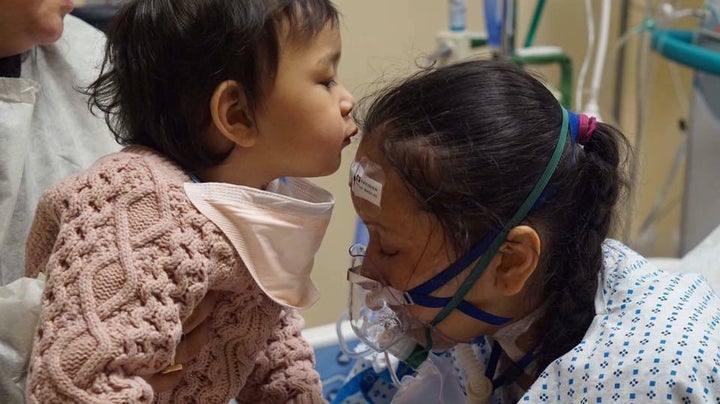 One year later, Prasha still had not received a donor match, and her condition further deteriorated. In addition to pulmonary fibrosis, she developed pulmonary hypertension and required admission to the Medical Intensive Care Unit (MICU) at NewYork-Presbyterian Hospital, where she needed high levels of oxygen and medication for blood pressure support, while awaiting lung transplant.
Despite optimal care, Prasha's body continued to weaken. The MICU staff called her a "miracle" for surviving each night. On her 28th birthday, Prasha's family visited to celebrate, but that evening, Prasha acutely worsened. It became clear that without additional support, she might not be able to make it through the night.
In an emergency surgery, the ECMO team placed Prasha on ECMO, a device that provides oxygen to and removes carbon dioxide from the body, supporting her heart and lungs. With the ECMO circuit complete, deoxygenated blood flowed from her body into a mechanical pump and oxygenator before returning, full of oxygen, to Prasha.
But the ECMO staff feared complications due to Prasha's petite frame and underlying scleroderma. Matthew Bacchetta, M.D., Surgical Director of the Adult ECMO Program, used his background in engineering and thoracic surgery to design a specialized ECMO configuration, the "Central Sport Model," for Prasha. After Dr. Bacchetta's successful surgery, Prasha could exercise while supported on ECMO for 15 minutes a day.
What a miraculous feat that truly was. While her husband blasted YouTube playlists in the MICU, a multi-disciplinary team helped Prasha exercise. To meet the fitness criteria to survive a transplant, Prasha walked 0.5 miles per hour on a treadmill brought into her hospital room. Three weeks and a trove of smiles, dances, and physical therapy sessions later, Prasha received a donor match.
"ECMO saved my life. It gave me three weeks of extra time before I got new lungs," said Prasha, who was discharged from the NewYork-Presbyterian Hospital in April of 2016.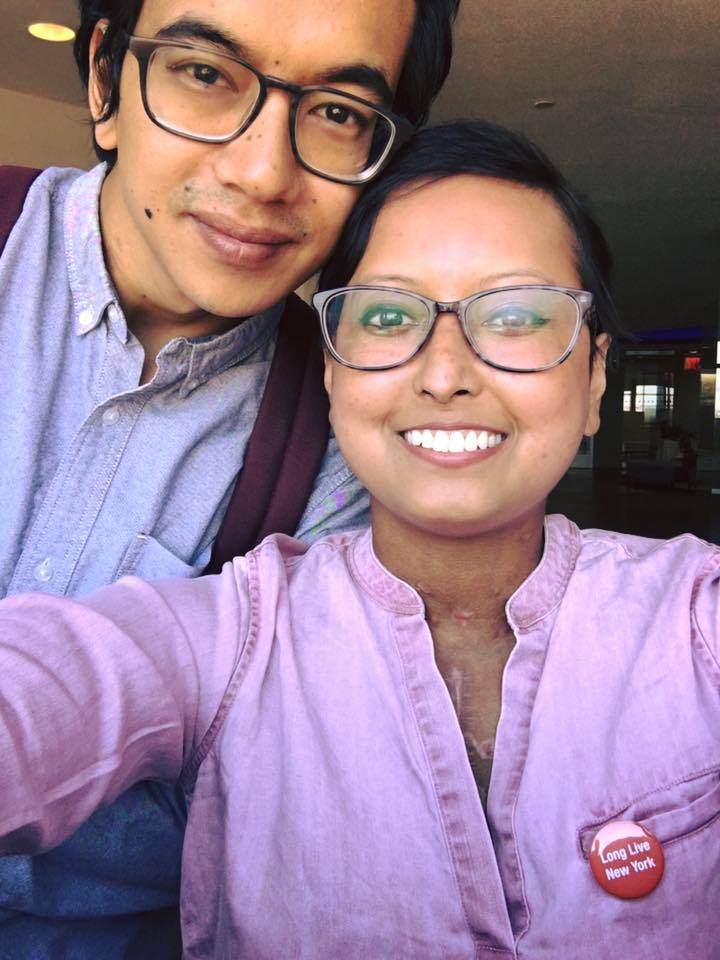 Since her discharge, Prasha has committed herself to building awareness for ECMO. An active ECMO social media ambassador, Prasha hosts seminars on Facebook groups to explain and answer questions about her experience on ECMO. In addition, Prasha volunteers at LiveOnNY, an organ procurement organization, as well as at NewYork-Presbyterian Hospital, where she regularly visits patients.
Next fall, Prasha hopes to start studying to be a perfusionist, inspired by the ECMO healthcare professionals at NewYork-Presbyterian Hospital/Columbia University Irving Medical Center who ran the ECMO circuit and helped to keep her alive.
"I am very blessed. People who are put on ECMO are saved… I am so grateful for the entire team, for everyone who came and helped," she said.
Related
Popular in the Community