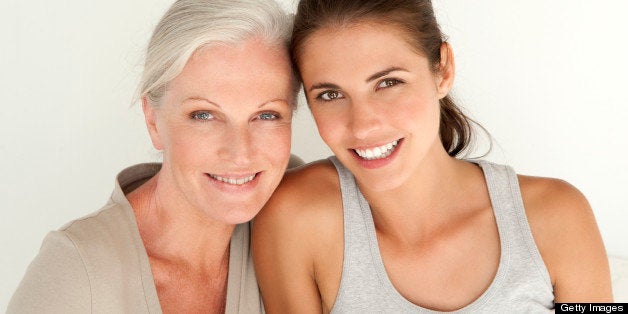 Several years ago, I got caught up in a trend and threw a "Paint Your Own Pottery" party for one of my children. As the group dove into their creations, I decided to join in. I grabbed a clay plate, layered on some paint with brushes and sponges, and in a fumbled script wrote, "These are the Days."
Surprisingly, the project survived the heat of the kiln. The result is a colorful glazed plate that captures a special moment of being a frazzed mother hosting a birthday party for too many children. I can almost smell the Hawaiian Punch and birthday cake.
Amidst the frenzy of child-rearing that I occasionally thought would never end, I have what is now a memento that reminds me of my children and their buddies painting pottery piggy banks, mugs and bowls that would become childhood keepsakes.
Now, my children are in their 20s. When I see my son, I remember looking at his little 4-month-old fingernails clutching the Snuggly on my chest. I still dream about my daughter when she was a 2-year-old clipped to my hip, her pudgy hand twisting my hair into ringlets.
Almost imperceptibly, I transformed from "Ma Ma" to "Mommy" to "Mom" to "Mother." The loathed task of doing laundry has lessened, but now when the children come home, it's one of the first things I ask. "Have any laundry that needs to be done?"
I firmly believed in the creed, "This is not a restaurant." I made one dinner. Love it or leave it. Now, even before the children come home, I ask, "Is there anything special you want me to get at the market?" And, "What would you like me to make you for dinner?"
With no shame, I will even make their beds when they come home for the weekend. I can't say that I glorify in it, but it gives me pleasure beyond belief when my chickens are back in the nest.
At a school fair many years ago, I picked up something that I thought was campy: "Beatitudes for Mother, by a Mother." The laminated half-sheet of paper was taped inside one of my kitchen cabinets for ready-reference. Who knew that, along with the glazed plate that reminds me to embrace the day, the beatitudes (pronounced "be-attitude," which means "supreme blessedness or happiness") would be a maternal beacon. Whenever I opened the cabinet, I was reminded to be patient, focused and loving. Embrace the moment. Even add a little relish.
Though there is a tinge of old-fashioned-ness in "Beatitudes for Mothers," the message is eternal, and ones that I hope my daughter will abide by when she has children, too:
"Blessed is the mother who takes time to rock and cuddle her baby; for the mother who does not, will someday wish that she had."

"Blessed is the mother who will exclaim over every bouquet of wilted dandelions her little one brings, and put them in a vase on the table; for she is teaching courtesy, and the graciousness of giving and receiving."

"Blessed is the mother who can remind her child seven times a day to hang up their coat and cap; for without giving up and doing it herself, her patience will eventually be rewarded."

"Blessed is the mother who has the grace to listen, really listen, to her talkative
4-year-old; for this is an important link in the chain of teaching respect."

"Blessed is the mother who sees to it that her child completes each task that she has assigned to him, for she is preparing him to be a person of character."

"Blessed is the mother who is able to stay calm amidst the upsets and frustration of daily life; for our children copy and learn our ways of reacting."

"Blessed is this mother, for she shall rejoice in the time to come; her children will rise up and call her blessed."
In a post-script update to the beatitudes, I've added the following: "Blessed are those with maternal bonds (including fathers, grandparents, uncles, aunts, special friends and teachers), who strive to nurture and mentor children, for in their actions they illustrate the meaning of love and commitment."
Though my children will honor me on Mother's Day, it is I who will celebrate being their mother. Since the day they were born, they have helped me embrace time and remind myself that, indeed, "These are the Days."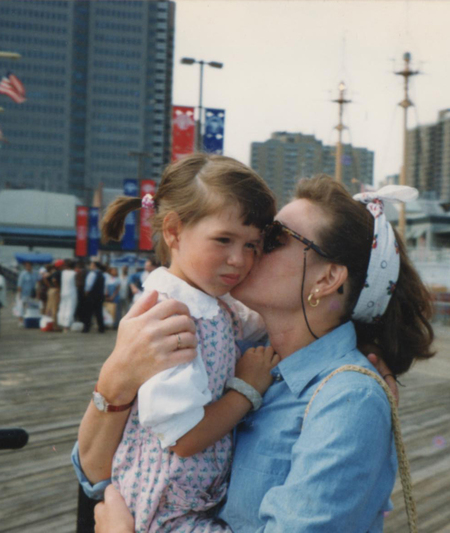 Related