You may know Pablo Starr as the founder and editor-in-chief of Fashion Week Online, the world's top dedicated fashion week website, which he began in 2011. But this is really only his latest adventure. He's been a writer and a musician (he was even written about in SPIN), holds a Master's degree in English, and has volunteered in the slums of Africa. Now he's creating a new magazine, RNWY, and is working on a science fiction novel about fashion. We meet a man of many interests, Pablo Starr.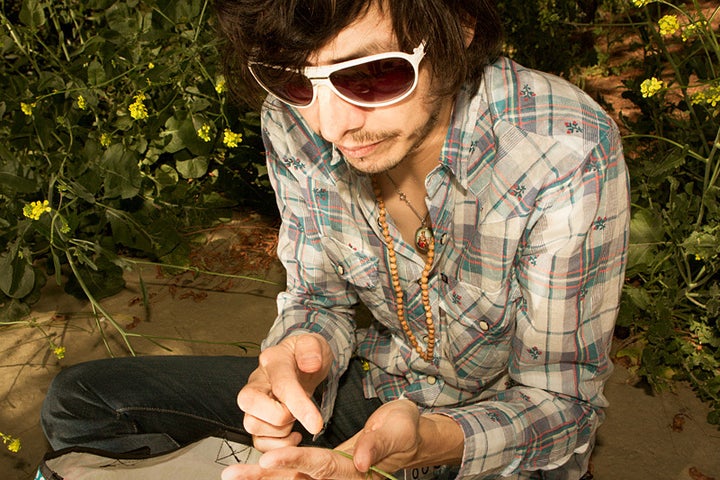 When you were a child, did you wish for the career and for the life that you have manifested today?
I think so. I also wanted to be an astronaut. Mainly I wanted to be a writer and a musician. That's probably why I got my Master's in Creative Writing and then joined bands and started writing and recording lots of songs. But I also worked at a newspaper as a writer. So I've done a lot of varied things that don't necessarily add up in a linear way.
You seem to go by a lot of names. Are you Pablo Starr, Paul Avion, Pablo Van Arsdalen, or Pablo Lopez?
I was born Pablo Lopez, but my mother is Dutch and Welsh, so I sometimes go by her ancestral name, Van Arsdalen. The Van Arsdalens were one of the original families of New York, which was then called New Amsterdam.
I still go by Pablo Lopez as a writer. I played music under Paul Avion, because it matched my band name, Par Avion. And Pablo Starr is the name I'm using now, to encompass the rest.
How did you get your start in fashion? And why?
As Paul Avion I had press in SPIN and other places, but I was getting tired of the music business. But I did like Serge Gainsbourg and the movie Blow Up by Antonioni. So I always liked some aspects of fashion. I remember thinking a long time ago, "I wish I could get involved in fashion," but it seemed silly because it didn't match any of my interests.
One fateful day my band played at a fashion show in Los Angeles. I asked the organizer, an FCI fashion student, if we could put on some more shows together, mainly to bring people to see my band. So we built a fashion brand called Bright Lights LA that put on fashion shows around LA.
After that ran its course, I decided I didn't love show production, but I was interested in fashion week. So I started building fashion week sites, sort of before anyone else was doing it.
I realized there was no way to know when fashion week was happening, what was going on, how to attend, etc. It was all a big mystery. You had to dig to find everything, So I thought, someone should get all of this information and put it in one place, so people can get excited about it. So that's what I did: first with a site called Fashion Week Dates, then a site called Live Runway, and after a few months that site became Fashion Week Online.
I like fashion because I love art, and I don't drink, so I like events that aren't in bars. I also like to organize things. So I think fashion relaxes me. I'm antisocial so it allows me to get out a little, and I love to look at beautiful things.
I was a stressed kid, and the mall used to always make me feel safe and relaxed, so I think that has something to do with it, too.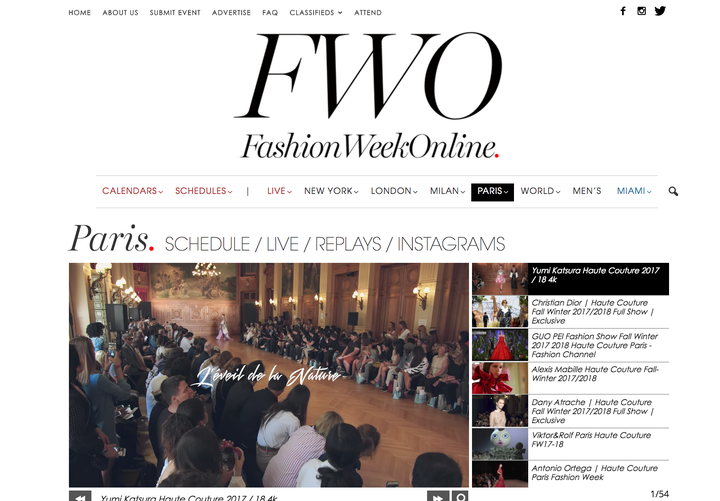 Name a wish that you had for your life or for humanity that finally came true.
I wanted to teach in Kibera, the largest slum in Kenya, and I did that. Then I sponsored some children so they were able to graduate from school. It took a few years, but we did it, and I'm happy about that.
If you were granted one wish for humanity or for our planet, what would it be?
I wish we could find ways to make people less lonely: whether they are older people, or people who have suffered physical trauma such as burn victims, or have disabilities. There are so many people in the world who need love. A LOT of love.
If I could make everyone lonely not lonely, I would be the happiest person in the world.
If you could go back in time and ask one question from anyone from history, who would you want to meet and what question would you ask?
I would like to ask Einstein or Niels Bohr some questions about quantum mechanics. Hopefully I'll find time one day to go back to school for physics, so I can at least ask a professor.
Please tell me what influences your unique sense of style?
I don't think my sense of style in very unique, unfortunately haha, but thank you! I mostly wear Saint Laurent and John Varvatos, and sometimes Dolce & Gabbana. I also like handmade jackets by M.A+ / Maurizio Amadei, and handmade shoes by A1923 / Simone Cecchetto. Maybe that stuff is a bit more unique. It's cost me an arm and a leg to have it, but I have the money since I'm not very into cars.
Also, I'm a huge vintage Courrèges fan. I'm obsessed with their SportFutur clothing from the '60s and '70s. I also love vintage Pulsar watches, that look like they're from space as imagined in the '70s.
Who is your favorite fashion designer or brand right now and why?
Dior, because of their love messages, and because of Maria Grazia Chiuri's vivid imagination. I want to do another Recognitions, where we choose our favorites for each season, but it's so time consuming. I love Céline, Elisabetta Franchi, Tom Ford, Jacquemus, Jourden, Balenciaga, Miu Miu, Hermès, rTa, Manish Arora, Son Jung Wan. Just so many.
What is your fashion mantra?
"Fix your hair and stand up straight." Both of which I always ignore, because in photos my hair is always messy, and I'm slouching.
What projects are you planning for the future?
Well we just launched a magazine called RNWY (rnwy.com), which included an interview with Donna Karan, along with some amazing photography.
Right now I'm focusing on my novel RNWY, which is a fashion story set hundreds of years in the future. I hope to have it finished by Christmas. I have about 350 pages already.
As soon as Paris Fashion Week is over, it's back to writing.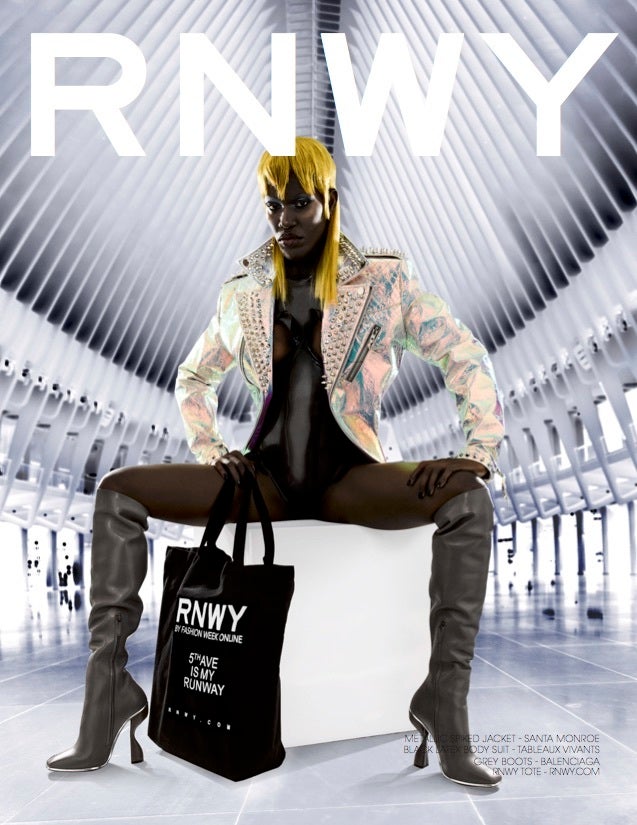 What is your final message for our readers?
Don't believe science and spirituality are in competition. They're parts of a whole. Don't be afraid to study spiritual traditions until you find one that speaks to you. I also recommend The Power by Rhonda Byrne. That book alone can help you shift your focus to what really matters.
**Thank you so much Pablo for all that you do.
As always, make your wishes come true.
From Philadelphia, The Celebrity Wishmaker Simonetta Lein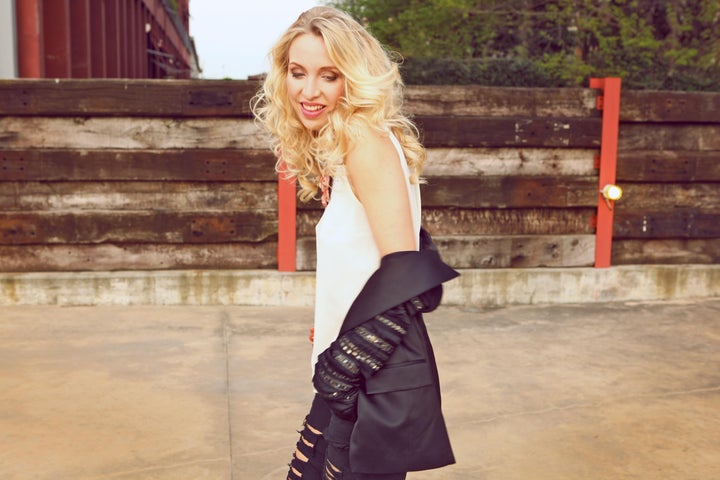 Related
Popular in the Community