Daniel is undoubtedly the king of content curation. I came across him and Quuu when looking for some advice on finding the best content online. Daniel is a great guy who's ultimate goal is bring success to more and more people using social media.
So, if you are looking for some actionable advice and an inspiring SaaS success story, Daniel has got a lot to tell you.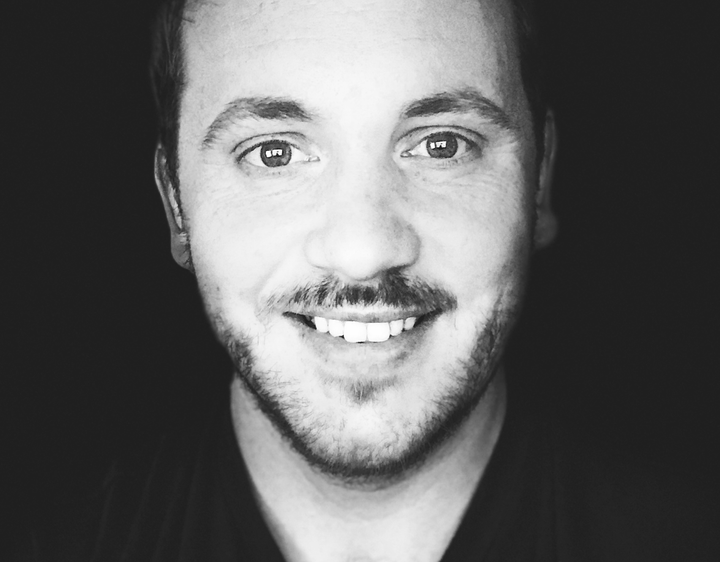 1. Every entrepreneur/marketer has a story worth taking an inspiration from. What is yours?
Before launching Quuu, I co-owned a branding agency alongside my current Co-Founder Matthew Spurr. Things with the agency started off really well, but after a few set-backs, clients not paying, or backing out of contracts, we were in an laborious position. We either needed to push through, go back to a full-time job or start something new.
As entrepreneurs, working for somebody else is rarely an option, so we needed to come up with a new way to make a living. Whilst speaking with my wife over tea (who was pregnant by the way) about our situation, she thought it would be best to go find another job, but in that instance, I had an idea. I quickly got back on Slack and told Matthew all about it, and instantly he loved it. As with most new ideas, it won't make money straight away, if ever, so I still needed a way to pay the bills in the meantime.
As a designer by trade, I put together some mockups for Quuu and started chatting with Mubashar Iqbal AKA Mubs (Prolific maker on Product Hunt and friend for life). After a long chat about the ins and outs Mubs was in! It just so happened that Buffer.com switched off their content suggestions at the exact right time for us, so Mubs being the awesome developer that he is suggested we build on the Buffer API. This just so happened to be one of the best decisions we made. Building on the Buffer API made development that much simpler and faster so within a weekend, Mubs had the first version of Quuu working, so we tested the idea by using a tool called Betalist.
Within 7 days, we had 300 users! With our current financial position, we couldn't bootstrap, we needed funding to give Matt and I, and Quuu, the chance it deserved. We arranged a meeting in London with The Startup Funding Club and raised £30k to give us 6 months to make sure the idea had legs and could gain traction in the market. Just one month later, we launched officially on Product Hunt and gained an extra 1200 users in 24 hours. The rest is history...
2. Tell us about your business and how does it help companies/its clients?
Quuu provides hand-curated content suggestions. We help people and companies find the very best content to post on social media. Quuu is still the only tool that hand-reviews every single post. This ensures content people share is the very best and people can trust what goes out automatically.
On the flip side, we have Quuu Promote. This allows content creators to promote their content as content suggestions to Quuu users. Quuu Promote generates the majority of our MRR.
After spending 2 years on Quuu, we are now launching our own scheduler and content recycling tool.
Right now, people need to sign up to Quuu and Buffer just to receive our suggestions. This was a barrier for some users, as we noticed a large drop off of users at this stage of the funnel, so building our own way to schedule content was a priority.
3. How does Quuu handpicks up the best content for its clients?
This is all down to our content guidelines and content team. We get content in 3 ways.
1: Content is hand-picked by the team.
2: Content is promoted (then reviewed) via Quuu Promote.
3: Quuurators curate content for us (Quuurators are our community of marketing experts). This ensures we can cover content from over 400 interest categories.
4. What is your focus first on-money or client satisfaction and why?
Client satisfaction is always our number one priority. We know that without clients, we have no business. Being fast to respond to support queries, or refunding users because they forgot to cancel a trial, it all goes a long way.
5. You have developed an interesting way of engaging customers. Tell us about such an engagement model.
Keeping customers engaged is no easy feat. Content marketing is one of the best ways to do so though, having a blog with fresh content each month keeps customers coming back to you, helping make their business more successful. We also invite our users to our Facebook group where the community engages daily. Again, helping each other succeed with content marketing and social media is our goal.
Then we have our monthly Twitter chats, which generally include a marketing celebrity expert to answer questions, again with the goal of helping people succeed. Our Community Manager Lucia Fontaina-Powell does a stellar job with keeping the community active and involved.
6. Who are some of the remarkable people you connected within the industry who've made a memorable impact on you?
Mubashar Iqbal, his generosity and passion helped make Quuu what it is today. Without him, Quuu may still be just an idea floating around inside my head.
Sujan Patel. The year that we built Quuu, Sujan was on a mission to help 100's of entrepreneurs from around the world and luckily for us, I was one of them. I remember jumping on a call with Sujan to talk about pricing. That was just the start of our now very successful relationship. Our Quuurators! Without our Quuurators, all generally amazing marketing experts, content wouldn't be as good or fruitful. They helped Quuu grow faster and ensured quality was always top notch.
Sam Cambridge. Mubs needed to focus on other projects, so Quuu needed to hire a new developer. I started chatting with Sam on a slack channel called MakerHunt, and quickly could see this guy would make a great partner. Quuu and Quuu Promote have had much needed updates since he started, and it's a pleasure working with him each day.
The Quuu team. Amy Murnan, Lucia Fontaina-Powell, Georgia Burgoyne and Ruben Richardson for maintaining the quality of content, helping users succeed via customer support, managing projects, the blog, our very own Spotify playlist and more! Without you guys, our everyday would be lesser.
Last but not least, Matthew Spurr. Without the passion of Matt, we wouldn't have gotten through those first 6 months where everything we did was manual. Matt reviewed hundreds of pieces of content each day to ensure content was great, and at the same time, developed the content curation guidelines we still use today. Matt and I have the same goals which makes it an absolute pleasure to work on together. Without people, you will find it very hard to be successful. I will always work with people on projects.
7. Was there an "aha moment" where you realized one or two key habits that helped your success?
Having a main goal, and believing you'll achieve it is the key. I know what I want, I know what I need to do to get there, so I believe in myself to do it, and so far, it's working.
You are what you think about. "Les Brown"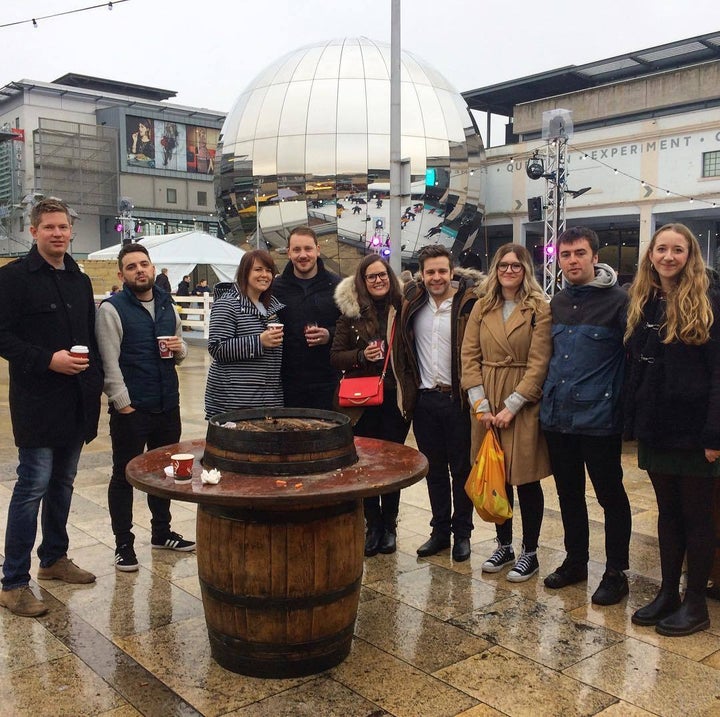 9. Can you dive into some of the fundamentals of building a company that growth marketers tend to skip?
Testing, testing testing. You need to continually test everything to continue growing. From day one, to day 1000, you should always be testing everything. Getting started, just build an MVP (Minimum Viable Product) or just put together a landing page explaining your idea and to grab emails, post to Betalist and wait for the response. Test, test test, then test again.
10. What are some of the little-known marketing/sales/startup tools that you have seen and like in the space?
Testing ideas, and launching products, Betalist and Product Hunt. Customer success and automation, Intercom.io. Funnels and messaging automation, Sython.co Blogging, Wordpress. Team management and communication, Slack, Basecamp and Trello Payments, Stripe.
11. What habits or routines help you stay up-to- date with what's happening in the marketing/startup industry?
Being involved in a marketing startup, we need to be at the cutting edge of marketing and social media trends. We constantly keep on trend by adapting what we do, what we learn and what we pass on to our users via our blog and community channels. Communication with the team is key to this. We created an industry Flipboard channel and shared it with out team. When any of us encounter a relevant update on the industry or something valuable we add it there so can all stay abreast of any trends.
12. What makes your business/company so unique among its competitors?
Quuu is still the only company to hand-curate all the content inside its' library. We know that having this quality check sets out content higher than other suggestion companies out there.
13. How have you managed to deliver so much success by working remotely?
Working remotely has it challenges for sure. The first and foremost challenge is staff. Working from home sounds like a dream, but if you don't have the motivation and passion to work on something, distractions can be a major issue.
Thankfully, the Quuu team are more than passionate, they help come up with and test new ideas, discuss trends to keep everyone abreast of industry news and work hard to ensure our customers are successful. Using Slack is key to our communication, we have various channels to keep discussions organised, and use Basecamp to check in with each team member each day automatically.
We also hold regular meetups and video chats to help bond the team and will continue to do so as they work really well. Having an overall goal for the company ensures each and every team member is working towards the same thing
Thanks Daniel for being an inspiration!