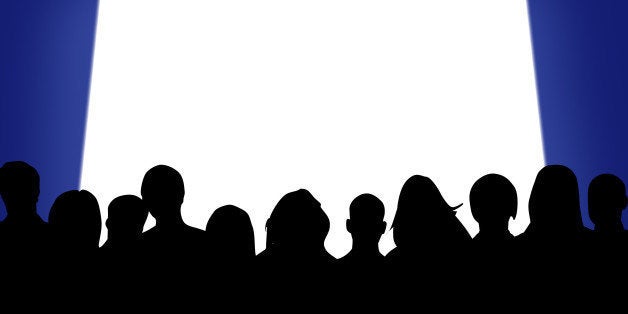 This past summer, two major business events took place in Paris, just a week apart. What they had in common -- and what went largely unnoticed -- was that they featured almost exclusively male participants. In early June, MEDEF, France's largest union of employers, held its first "Digital University" by organizing five all-male roundtables. No one in the audience publicly expressed their shock. A week later, the same scenario was repeated at a conference on telecommunications in Paris: 87 percent of the participants were men.
Recently, on October 27, François Hollande welcomed German Chancellor Angela Merkel to the Elysée Palace for the Franco-German Digital Conference. Several ministers -- more French than German -- also attended, including French Minister of Economy Emmanuel Macron, French Secretary of State for Digital Affairs Axelle Lemaire, and German Minister for Economic Affairs and Energy, Sigmar Gabriel.
The summit, which aimed to promote digital development and innovation in French and German industry, featured two roundtables during which there was also a glaring absence of women -- which didn't surprise me. A total of 14 people were invited to speak; there was one woman at the second roundtable, and the first was exclusively male!
Enough is enough. Given my consistent efforts to increase gender equality in business, especially through the "Digital Women" commission at Syntec Numérique -- which is tasked with promoting equality between men and women in our industry -- I couldn't stand idle in the face of such a substantial and grave injustice.
So, on the day of the Franco-German summit, I responded immediately; I sent out a tweet to my 6,833 Twitter followers, in which I made a formal commitment not to participate in any more all-male panels, and to actively campaign against them.
This tweet, to my surprise, went off like a bomb. It was immediately retweeted by Nicolas Bouzou, an economics professor at Sciences Po, and director of consulting firm Asteres, and Henri Verdier, chief data officer of the French government and newly appointed as head of its inter-ministerial digital directorate.
My decision -- or I should say "our" decision -- should not surprise anyone. By now, women should have their rightful place in society, especially in the digital world. But they're still being excluded, as Axelle Lemaire made clear when she tweeted back to me saying, "I don't know what to do" about the fact that "in the fastest growing economic sector, one that's rapidly creating jobs and value, women are virtually absent." This is a damning statement, coming from a minister who has worked tirelessly to correct this situation. Lemaire has pushed the government's new digital school initiative to enroll at least 30 percent female students, personally awards Excellencia trophies, the "first trophy awarded specifically to women in the French high-tech industry," as Véronique di Benedetto, president of the organization in charge of giving out the award, likes to point out.
Women aren't just "forbidden" -- inadvertently? -- from speaking at conferences. They're also under-represented at French engineering schools (where they make up only 13 percent of the student body) and digital professions (where they only make up 27.4 percent of the workforce, compared with 48 percent elsewhere).
We urgently need a collective answer to this situation. The authorities have recognized this, and they've launched several projects under the leadership of the digital secretary. On the threshold of my second three-year term at the head of Syntec Numérique, I announced that I will multiply the number of initiatives geared towards younger people, particularly young women, and I've said that we need to get more creative about how to get more women into the digital industry.
Despite these efforts, habits have not changed, and we are left with panels without women representation. Sometimes it's of their own doing; I must admit that many women decline invitations to speak at conferences or to participate in roundtable discussions. It is necessary that women must also be more proactive on these issues.
Thus, despite my many efforts, we still have only five women on the 30-member Syntec board of directors. At our last general meeting, 100 percent of the women who applied for seats were elected. Unfortunately, there was only one candidate.
This post first appeared on HuffPost France. It has been translated into English and edited for clarity.
Popular in the Community