If you love the beautiful sounds of flamenco as much as I do, then you love the legendary Paco de Lucía.
The guitarist, producer and composer was known across the globe for elevating flamenco by fusing jazz and other musical genres with the traditional sounds. Born Francisco Sánchez Gómez in Algeciras, Spain, Paco de Lucía won several awards throughout his luminous musical career, including two Latin Grammy's. Flamenco flowed through his veins, as he learned from his Gypsy father, guitarist Antonio Sánchez and played with his brothers – guitarist Ramón de Algeciras and singer Pepe de Lucía.
Paco de Lucía went on to record with other leading musicians, including Chick Corea and Carlos Santana, and released more than ten albums with the famous flamenco singer Camarón de la Isla in the 70s. These albums were met with great acclaim, but one of my all-time favorite albums of his is Cositas Buenas, which he released in 2004 with his longtime collaborator Javier Limón. Although de Lucía died ten years later, thankfully, Limón is keeping the maestro's legacy alive. And for this, I am grateful.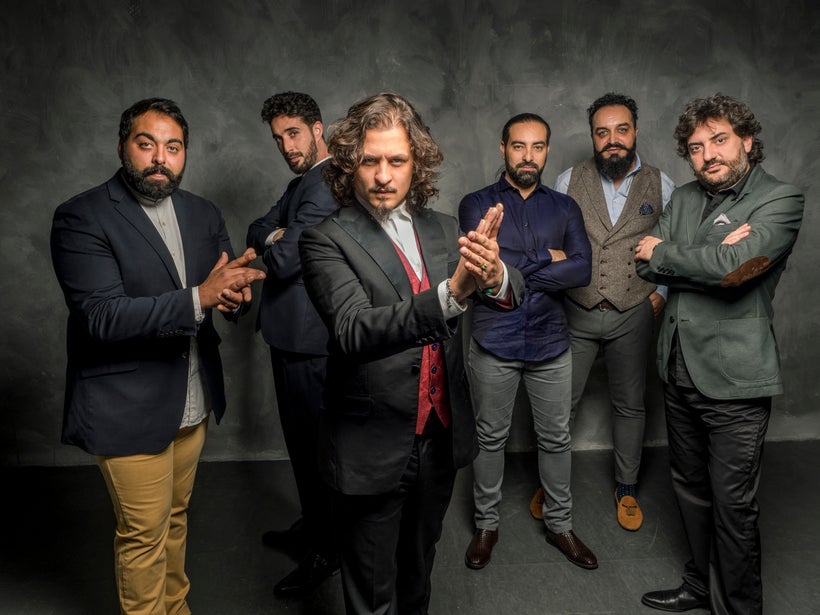 Javier Limón has created his own legacy, and rightfully so. He's won a Grammy and ten Latin Grammy Awards for his magnificent talent, and gifted the world stunning music through his work with countless greats - Paco de Lucía, Diego el Cigala, Concha Buika, Bebo Valdés, Wynton Marsalis, Mariza and many others. His list of accomplishments and collaborations is long, as Limón has composed and produced over 100 albums with over 1,000 artists. And, he's earned more than 20 gold and platinum records to boot.
The madrileño, a world-renown songwriter, guitarist, producer and composer, produced La Guitarra Vuela last year, a film celebrating Paco de Lucía that stars de Lucía's final guitar, La Maestro as it travels to nine countries. (I had the honor of seeing this insightful, and quite moving documentary during the 2016 Recent Cinema From Spain film festival in Miami.)
Trained at the Royal Conservatory in Madrid, Limón has performed in some of the most important jazz and music festivals across Barcelona, Istanbul, Madrid, Switzerland, the Netherlands, Cannes, etc. He's composed film scores for several applauded directors, including Pedro Almodóvar, and has his own record label, Casa Limón.
The recognized broadcast personality is featured on radio and TV, and if he weren't busy enough - Limón lectures at Berklee College of Music and is the artistic director of the Berklee Latino initiative throughout Latin America and the Mediterranean Music Institute.
Since he was de Lucía's former musical director, Limón may very well know his music better than anyone. To pay homage, he united the original band that toured with Paco de Lucía in the last ten years of his illustrious career. And now, Miami, you're in for a special treat as this much-anticipated performance comes to our very own backyard!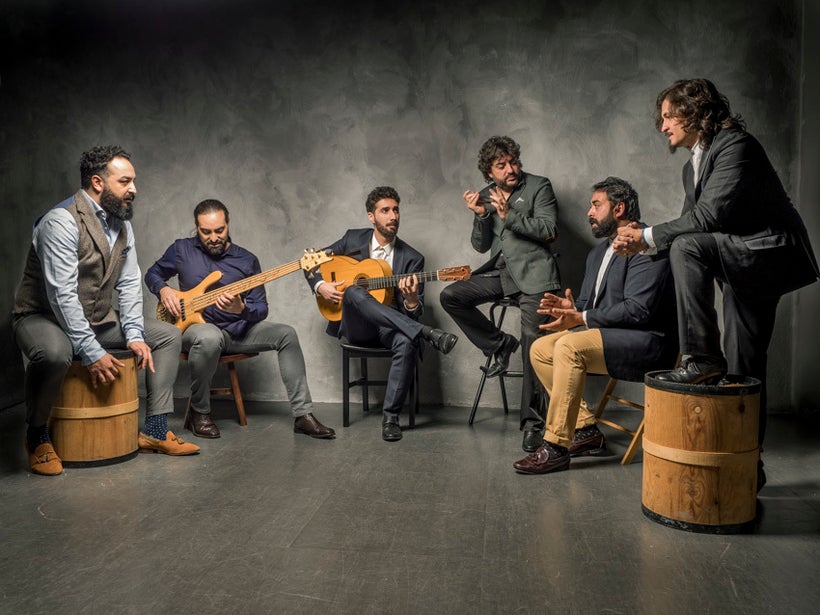 The event Flamenco Legends by Javier Limón: The Paco de Lucía Project takes place on Sunday, Oct. 29 at Olympia Theater. Audiences can expect to hear many beloved Paco de Lucía songs, including Canción de Amor, Zyriab, El Cafetál, Entre dos aguas and more. Band members include Israel Suarez "Piraña" (percussion), Antonio Serrano (harmonica), Antonio Sánchez (guitar), Alain Pérez (bass), David de Jacoba (vocals) and Farru (dancer).
This exclusive concert is a highlight in The Rhythm Foundation's 30th anniversary season. "Thirty years of presenting outstanding international music in South Florida is no small feat. We are grateful to Laura Quinlan, former Executive Director, and her tireless dedication and contribution to the arts and culture in our community for all these years," said Bianca Moura, Executive Director, The Rhythm Foundation. "The Fall and Winter Season programming is a record of her faithfulness to the mission. It includes established and innovative artists from various places and genres."
The non-profit organization, which is co-presenting this event alongside Olympia Theater, has presented Paco de Lucía three previous times in Miami. The first was in 2004 at Olympia Theater (formerly known as the Gusman Theater), which he considered one of his favorite concert halls. In 2007, he performed at the Arsht Center and again in 2012 at the Fillmore Miami Beach.
The Paco de Lucía tribute is just the beginning. The Rhythm Foundation's stellar season programming includes concerts at the North Beach Bandshell by the eminent Ibeyi​ ​​(​twins​ ​Lisa-Kaindé​ ​and​ ​Naomi​ ​Diaz with gorgeous pipes) on Oct. 28, and iLe​ ​​(aka​ ​PG-13, from Calle 13 fame) on Nov. 2. Don't miss Latin jazz icon Eddie​ ​Palmieri​​, who is celebrating his 80th birthday on tour this year, when he hits the ​Olympia​ ​Theater stage on Dec. 9.
"In October, we are bringing back the French-Cuban twins, Ibeyi, whose unique blend of modern pop, hip-hop and electronic sounds are influenced by the traditional sounds of Yorùbá. In November, we are presenting iLe, the fierce vocalist of Puerto Rico's Calle 13 who has now embarked on a solo career and has released an album of nostalgia-soaked alternative ballads," added Moura.
Flamenco Legends by Javier Limón: The Paco de Lucía Project
Sunday, Oct. 29, 2017 at 7PM
Olympia Theater, 174 E Flagler Street, Miami, FL 33131
Tickets on sale through OlympiaTheater.org and (305) 374-2444.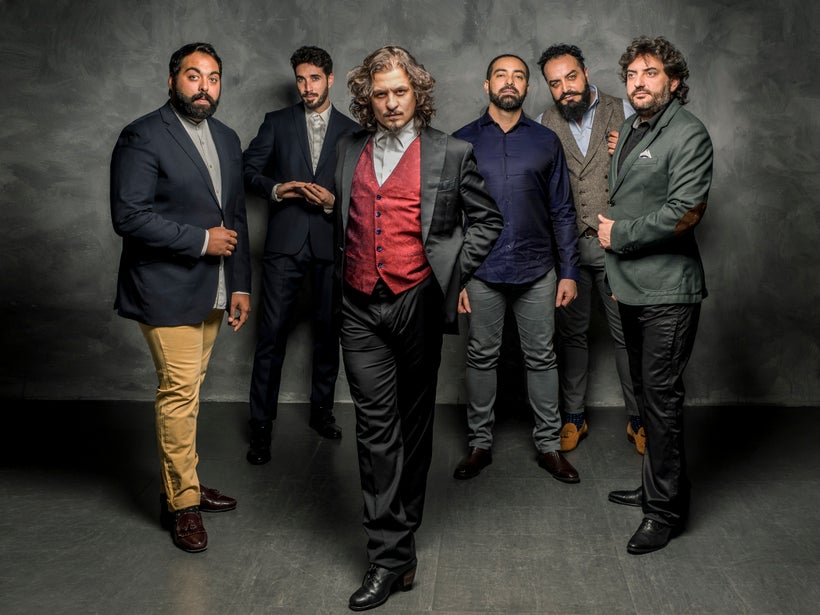 Daisy Cabrera is passionate about all things Latino, and covers everything from arts & culture, fashion, food and travel to wellness, beauty, entertainment and more. She recently launched her blog, A Chica's World, celebrating two cultures within one lifestyle. www.achicasworld.com
REAL LIFE. REAL NEWS. REAL VOICES.
Help us tell more of the stories that matter from voices that too often remain unheard.
This post was published on the now-closed HuffPost Contributor platform. Contributors control their own work and posted freely to our site. If you need to flag this entry as abusive,
send us an email
.