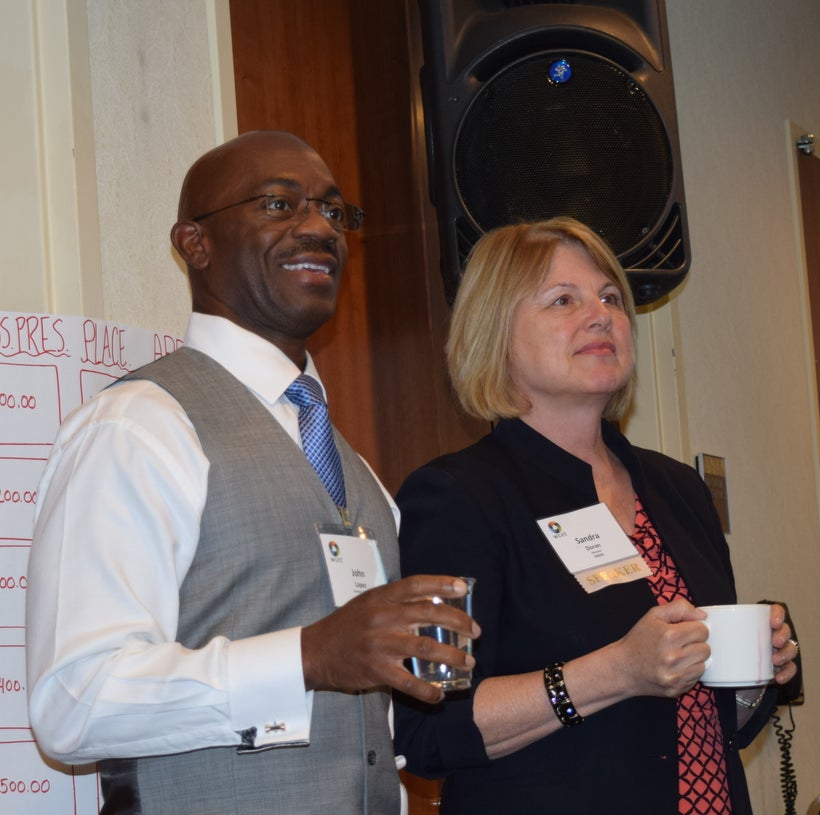 Dr. John Lopez — Belize native, United States immigrant, First-Gen student.
Ask him about the weather in Belize and he'll answer you with the Weather App.
Ask him about the population of the United States and he'll answer you with Google Search.
Ask him about the value of education and Dr. John Lopez will answer you with his success story.
A featured speaker at the 2017 GlobalMindED Conference, Lopez is a representative, dedicated to the advancement of educational equity and inclusivity, of the higher education and policy sectors. He currently acts as the special assistant to the President and Chief Administrative Officer of Western Interstate Commission for Higher Education (WICHE) and a director of the WICHE branch of the State Authorization Reciprocity Agreement (SARA). SARA is intended to promote interstate, postsecondary distance education (online courses) through the voluntary replacement of the current state-by-state system and its subsequent issues with a nationwide reciprocity system.
Prior to his work with WICHE, Lopez was involved in higher education and management and policy— frequently and successfully blending the line between the various sectors. Starting with legislative work for the Nebraska Legislature, he continued on to institutional planning and research for universities, higher education management consulting and policy development.
Yet, despite working extensively in the higher education landscape, Lopez was not always familiar with this path. He was a first-generation-to-college student, facing obstacles familiar to many of us. Just in case you missed him at the 2017 GlobalMindED conference, here is how he was able to navigate the gap between his needs and his resources. Trust me, it's a story that will inspire you to submit both your undergraduate and graduate school applications.
Tell us about your first-generation-to-college story. What values did you gain from this background?
I'm from Belize and the youngest of nine children. Neither of my parents went beyond early middle school. However, the value of an education was made clear for my siblings and me —I moved to the U.S. the summer before entering fourth grade. Without family resources to assist with my college expenses, I entered the U.S. Navy after high school, was stationed on an aircraft carrier and took correspondence courses out at sea. After being honorably discharged, I attended the University of Nebraska, where I received my bachelor's degree at age 27. My mother relentlessly stressed and supported education to the point that out of her nine children, three earned doctorates. I became one of them, after earning a doctorate in higher education, with a specialization in management and policy, from the University of Arizona. On my journey to earning a doctorate, perseverance and commitment to a long term goal became supplemental values to the education I received.
Where did your passion for educational management and policy originate from?
Initially, from my years as staff to a state senator in the Nebraska Legislature. I was fascinated with monitoring and participating in committee hearings, town hall meetings, and legislative debates on the range of education issues.
In your opinion, what is the most pressing issue impeding the progression of the higher education system today?
Inadequate educational investment resulting in lost opportunities for connections between K-12 and higher education. Related disconnects increase the need for remediation, a costly proposition for higher education institutions. This is particularly troubling for populations that are prone to falling into the category of underprepared or underserved.
What does educational equity look like for you?
Educational equity requires a society that invests in education substantially to provide support for each individual's ambition to obtain his or her educational objective.
What precedent do initiatives like WICHE-SARA set for the future education system?
For years, higher education has struggled with how best to oversee the delivery of postsecondary distance education. SARA is a voluntary, state-level reciprocity solution that is administered by four regional compacts (one of which is WICHE). The initiative, underway for the past three years, now includes 48 states and 2 territories.
What's unique, and very possibly unprecedented, about SARA is the cooperation between in-state institutions of all types and sectors, due to requirements of legislation in states that voluntarily entered the initiative. Prior to SARA, such large-scale cooperation of in-state institutions in several states had not occurred and in some states, was unthinkable.
The precedent of SARA is not only more efficient postsecondary distance education, but the possibility of future productive cooperation between various in-state institutions for academic investment and educational equity.
What Lopez's parents instilled in Lopez goes beyond the doctorate degree he earned. The value of education has not left him. This alone is evident with his work for WICHE and the SARA initiative —that is, his part in the creation of more accessible education through policy and resource cooperation. What education has truly given Lopez is the capability to have control — over his career, his education path, and his impact.
Don't just work for education, make education work for you.
GlobalMindED is proud to recognize thought leaders, like John Lopez, who recognize the value of higher education and related change in order to create impact for our next generation of students. Are you such a leader? Take the opportunity to share your story and submit your idea when the Call for Proposals opens September 1 for our 2018 GlobalMindED Conference! Meet these individuals June 9-11, 2018, and discover other ways to get involved!
Calling all HuffPost superfans!
Sign up for membership to become a founding member and help shape HuffPost's next chapter
This post was published on the now-closed HuffPost Contributor platform. Contributors control their own work and posted freely to our site. If you need to flag this entry as abusive,
send us an email
.