I write about diverse entrepreneurs and investors from the SoGal community around the world. We're redefining the next generation of founders and funders.
Today's spotlight is on Michelle Tan, a young Malaysian startup founder in an unexpected industry: gaming.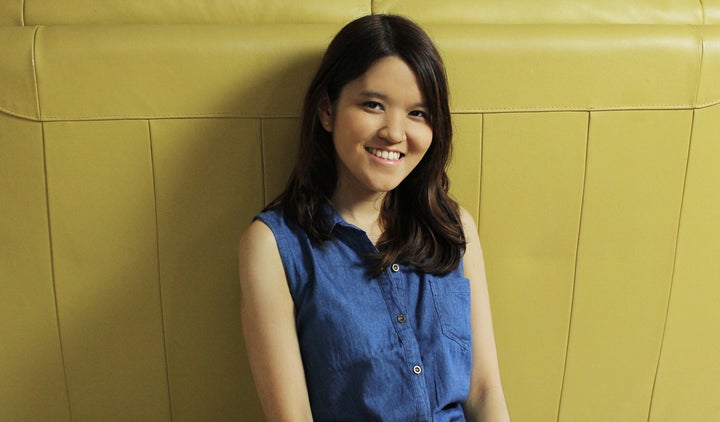 Michelle is the co-founder and CEO of Fundeavour, an online platform that empowers gamers to build relationships with other gamers, and to participate in gamified activities (called "Quests") across the site to win a host of gaming merchandise and sponsorship opportunities. For the more serious gaming content creators (such as the YouTubers and livestreamers), Fundeavour provides them with a treasure trove of knowledge and helps them become more visible to brands, fans and viewers.
With gaming often being- wrongfully in Michelle's eyes - seen in the public eye as a massive distraction and a waste of time, Michelle's involvement in the largely male-dominated industry might baffle some of the more traditional parents at heart, especially given her academic history.
Michelle came from a modest family background, albeit one that emphasized reading and the quest for knowledge at its core.
"Even though we didn't have enough money to pay our Internet bills at one point, my parents gave me opportunities to absorb as much knowledge as possible – through the magical world of books. When I was in primary school, I'd spend hours at my mother's office library, reading reams and reams of encyclopedias. I must have finished nearly the whole library by the time my mom got transferred to another department!" Michelle said laughingly.
This geekiness also manifested much later in her love for websites and gaming. "I used to play a lot of games when I was little, ever since my grandfather bought me a Nintendo Entertainment System. At 12, like many kids my age, I was playing this wildly popular online game called Neopets. But that was also when I taught myself HTML to create a website for my Neopets guild".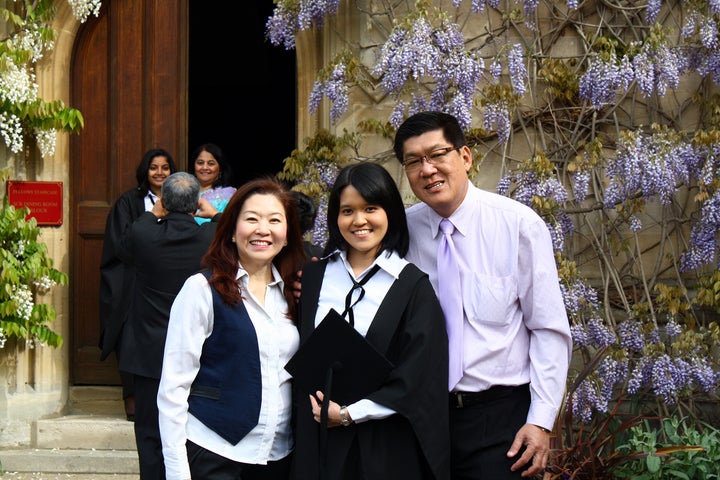 Academically, Michelle excelled. She took straight As across all public exams, which landed her a scholarship and subsequently a place in Oxford University's most competitive course: Economics & Management. She graduated in 2011 with First Class Honours, and a year later, was invited to speak at a panel at the World Economic Forum's Summer Davos.
Her first job was a corporate one, at Khazanah Nasional's Strategic Management Unit. The turning point came in her 4th year at the company, when Khazanah encouraged in-trepreneurs within its firm to participate in a pre-accelerator program. "They wanted to locate budding entrepreneurs – and help them 'find their next curve'. I thought it was a brilliant idea, and participated".
Partly inspired by this, Fundeavour was born out of a desire to provide opportunities to young people to pursue their own passions.
"I wouldn't be here today without grabbing some of the most unlikely opportunities that came my way," she said. "Things like quitting my job, for example, or deciding to study Economics even though I came from a science background in high school.
I want to show other young people that passion is worth pursuing, but to also remind them that you have to put an equivalent amount of effort into making it work."
After launching in April 2016, Fundeavour has amassed over 9,000 members across 22 countries around the world. These members have completed over 20,000 quests since. They've also worked closely with gaming and lifestyle brands like Armaggeddon, Sades, and UNIQLO, to spread buzz and word-of-mouth awareness about their products to a targeted gamer audience.
Michelle's vision is for Fundeavour to eventually be the go-to hub for gamers of all kinds to connect with one another, or even to jumpstart their future gaming careers. Through Fundeavour, Michelle hopes to impact as many lives as possible, in her own way.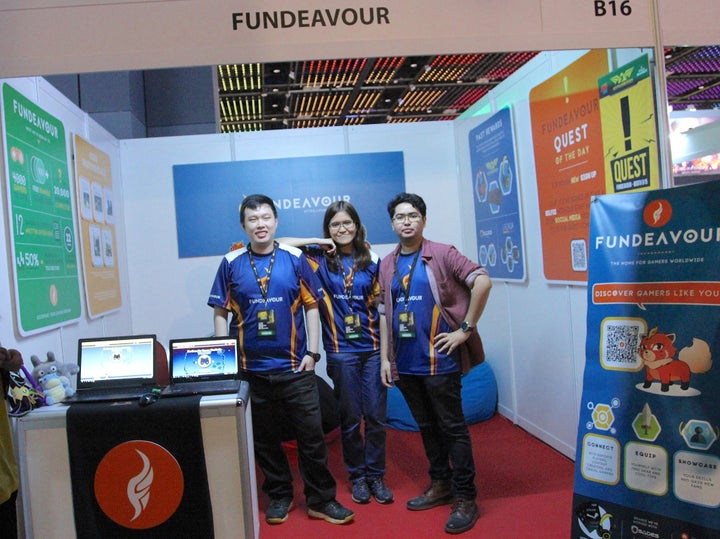 Pocket: Tell us more about how Fundeavour was started. When was the turning point that made you decide to quit your job?
Michelle: The idea came about after I got increasingly involved in the gaming world, particularly in eSports (competitive gaming) where I worked part-time as a tournament commentator. I saw that gaming held a lot of potential for youth, and wanted to do something that would make a difference in that space for those who were passionate about it. In particular, by doing the right things, all these young people were actually able to carve out careers for themselves, and the ones I met were enthusiastic about their jobs in a way that I hadn't witnessed in corporate life.
I discussed the idea over lunch in 2014 with Ariff Wambeck, now our co-founder and CTO, but we shelved it at the time due to work and other commitments. In 2015, the opportunity for us to actually implement the idea presented itself in the form of the pre-accelerator program, so we decided to apply, and the rest was history.
Quitting my job was a natural step, I think – I had reached a point where I was finding it hard to switch my mind off from "investment strategy" every night and switch my "gaming" side on – and repeat this process in the morning in reverse. It was getting increasingly harder to focus, so I thought it was the right time to make the leap. I also didn't want to do things half-heartedly – so I thought I would pour 100% into something that I really wanted to try, and see where it takes me.
Pocket: How did you find your cofounders and team? How does it feel to be a young woman starting a gaming startup?
Michelle: My CTO, Ariff Wambeck, was my colleague from a different department back in Khazanah Nasional, but also a friend from the same scholarship program much earlier, while we were still studying in the UK. I always knew he had a passion for games, so I sought him out to see what he thought about the idea – and it just went on from there.
Our third co-founder, Nicholas Ngo, was someone I met on a game during my stint in eSports, and I brought him on because of his extensive knowledge in the industry; he was a former professional gamer (i.e. he played for a salary), he was involved in organizing a large scale gaming convention a few years ago, and when we started Fundeavour, he was working with a French gaming company that was looking to expand in Malaysia at the time.
Being a young woman starting a gaming startup is challenging, I think, in a multitude of ways. Firstly, there's the whole stereotype that women aren't very good at gaming and are just in it because it's "easy" for girls to get recognized for their sexuality, as opposed to their actual skills. Most recently, while posting about Fundeavour in a Facebook community group, someone snidely commented that I was "yet another girl gamer"...until a Fundeavour member stood up for me, explained who I was, and told him I was "hardcore". That was incredibly satisfying!
Secondly, in an industry such as gaming that is fairly new, male-oriented and under-developed, I feel as if it's a little harder as a female founder to be convincing to potential clients – so I'm always trying my best to go the extra mile to prove that I am worthy of attention. This isn't really a bad thing though, as it keeps me on my toes, and I know I can do it!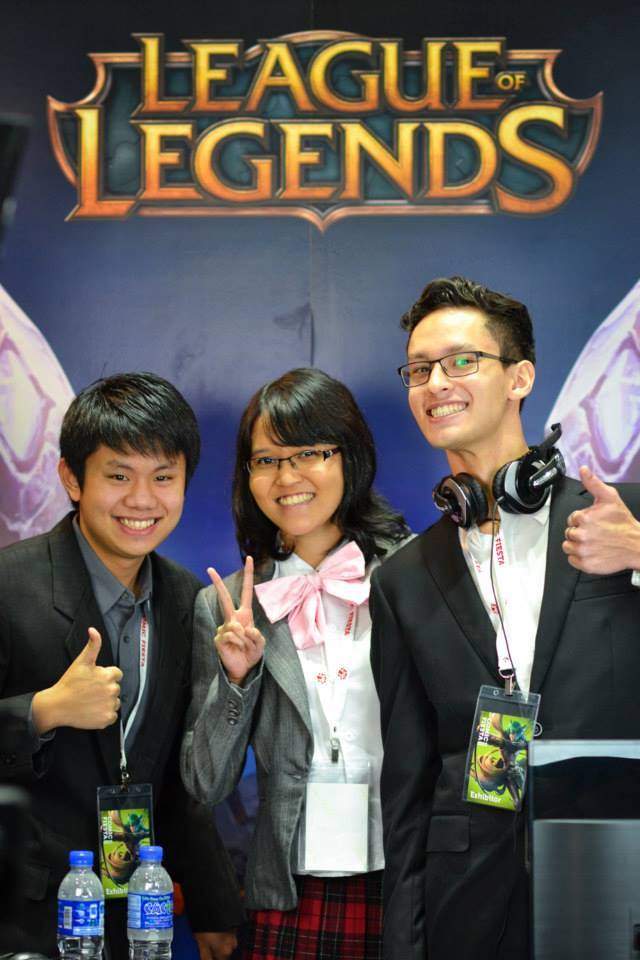 Pocket: How did Fundeavour acquire members worldwide in a short time? What's the core value proposition of the company that sets it apart?
Michelle: Fundeavour's strength is in its community, so we tapped heavily into various social networks including Facebook and Reddit. Our members have been helping us out by spreading the word as well. We've also been working on building a more physical presence through attending and exhibiting at gaming events, such as GameStart 2016 in Singapore in October recently, as well as partnering with other gaming-related organizations.
Our core proposition lies in the fact that we're more than just another gaming social network – we're actually built on the vision to help more gamers take their gaming to the next level, and to encourage more brands and young people to get involved in the industry. To this end, many gamers seem to really identify with our cause and share in our desires to transform the gaming industry into a thriving one.
Pocket: Where do you see the gaming industry going and what role would Fundeavour play in the future?
Michelle: Onwards and upwards is where I think the gaming industry is heading. It's a good sign that more and more companies are getting involved – especially ones that aren't directly related to gaming such as Coca Cola and Samsung. Gaming is going to become a little like how the traditional sports industry has developed, where there are various roles for everyone to take on – from being a talent playing the game, to the development of an entire broadcasting sub-industry, and with it, a little something that each party can benefit from.
In this ecosystem, Fundeavour wants to be the catalytic hub for connecting, developing and nurturing future gaming talents.
The one key risk with an industry that is becoming increasingly attractive in a short period of time, however, is that it will also attract entities that are merely looking to make a quick buck at the expense of everything else, and this might paint an unsavory picture of the industry in its infancy. There's no real way to prevent that, but I believe that if the rest of us keeps doing the right thing, and doing it right – everything else (that is good!) will follow.
Pocket: Last question! Would you encourage other young women to get in it? If so, what's your suggestion for them?
Michelle: Yes, absolutely – both to get involved in gaming as a female gamer, but also to potentially start your own company in the gaming industry. There's a lot of courage involved in attempting to buck the trend, and you might need a lot of extra effort at the start to prove the disbelievers wrong, but if you truly have what it takes, then perseverance will eventually pay off. Surround yourself with people who believe in you and have your back, and don't let self-doubt get in the way.
Support HuffPost
The Stakes Have Never Been Higher
Related
Popular in the Community