Most writers are leery of having their work adapted for the screen for fear their characters or plotlines won't survive the process. In the case of nonfiction many wonder: how much of what really happened will remain intact?
As I have watched an excerpt of my manuscript-in-the-works, Sanctified: A Memoir be made into a short film, A Long Walk, at moments on the set in Camden, N.J., I often found actors Colman Domingo, Da'Vine Randolph, Francoise Battiste, Jibreel Mawry and Darius Darby's interpretations of events, so painful I had to turn away.
First, here's the back-story.
When I was ten years old in the summer of 1977, I was standing outside in St. Louis playing Nerf football in the streets with other neighborhood boys when we heard the loud thud of a door slam.

Our game stopped. We all looked up to see Steve, a kid who was eight or nine years old, being pulled by the arm, out of the house by his father.
Steve's dad had caught him applying makeup and lipstick on his face. Too punish him, paraded Steve through the neighborhood wearing an oversized dress, high heels, a turban and a carrying a gigantic purse. His dad followed him with a belt dangling from his fist.
"You want to be a f******* girl?" His father screamed. "I'll make you a f******* girl!"

"I'm sorry daddy, I won't do it again. Please don't make me do this," the boy begged.
His father ignored those pleas. For the next fifteen minutes, he dragged Steve around our big city block as neighborhood kids teased and mocked him. Never had I send anything more humiliating. Although I cringed, I was among the hecklers -- not my greatest childhood moment.
Steve would have had reason to feel betrayed by because when the other boys weren't around, we talked about TV shows starring women like Get Christie Love, Electra Woman and Dyna Girl, and Wonder Woman, to name a few.
As we all followed them around the block, it became less. His tears mixed with makeup and lipstick stained the dress.

Just as they arrived back in front of their house, Steve's mother pulled up in a car. She jumped out and screamed, "What have you done to my baby?" His father looked dumbfounded. They argued for a few minutes and then disappeared into the house.

After it was over, we, the neighborhood kids, stood in silence for a few seconds and resumed playing Nerf football.

Every time I tell this story, people get stunned expressions on their faces. It's powerful and emotionally violent. This anecdote has been published a few times online and in a print collection. Almost a year ago, Chinonye Chukwu, one of my former students, now a filmmaker, asked for permission to shoot it.
The next thing I knew I was making travel plans to go to the shooting of "A Long Walk." My initial skepticism had abated because I collaborated with the screenwriter. By the time I had arrived on the set in Camden N.J. I was just excited to see how it all would come together.

When I saw Darius Darby of Columbia, S.C. who played Steve, he was the same complexion, body build and height as the real boy. The resemblance was eerie. The director, who did the casting, had never seen a photo of the actual kid.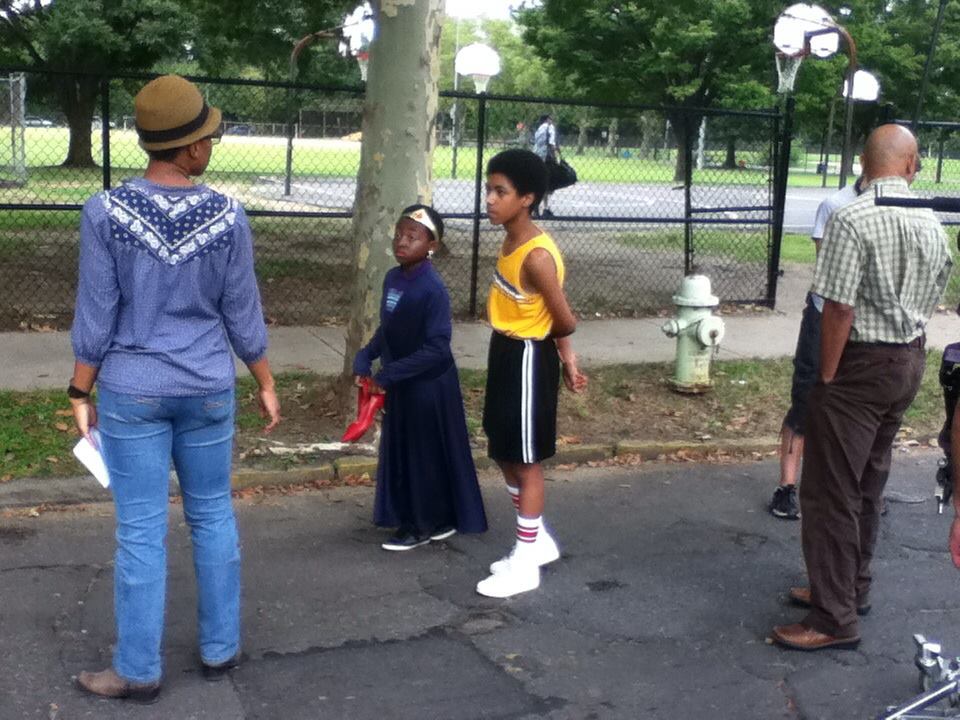 The blue dress, the makeup and fiery red high heels he wore triggered all of the emotions from that day in 1977 for me. Not only were the feelings all back but they were three-dimensional characters, speaking the words as I had remembered and written. I became edgy as I watch actor Francoise Battiste, playing the father, forcibly dragging the kid down the street. In take after take the boy repeated the lines "Daddy please don't make me do it?!" Then, for at least ten takes, actor Da'Vine Randolph jumped out of the car and yelled at the father, effectively channeling the same sadness of the original event.

Back in my Philadelphia hotel room that night, I lay in bed reliving all of the triggered memories. I could barely sleep.

For the remaining two days of the shoot, I distanced myself from certain scenes. Thankfully, the filmmaker had fictionalized certain aspects to give the story a fuller arc. Of course I won't give it way, but in the movie, life-altering events ensued. My character, played by actor Colman Domingo of "Lee Daniels' The Butler"), returns in adulthood, to make peace with his past. Jibreel Mawry who played both the young Michael Jackson and Stevie Wonder in Broadway's "Motown," was the younger version of me.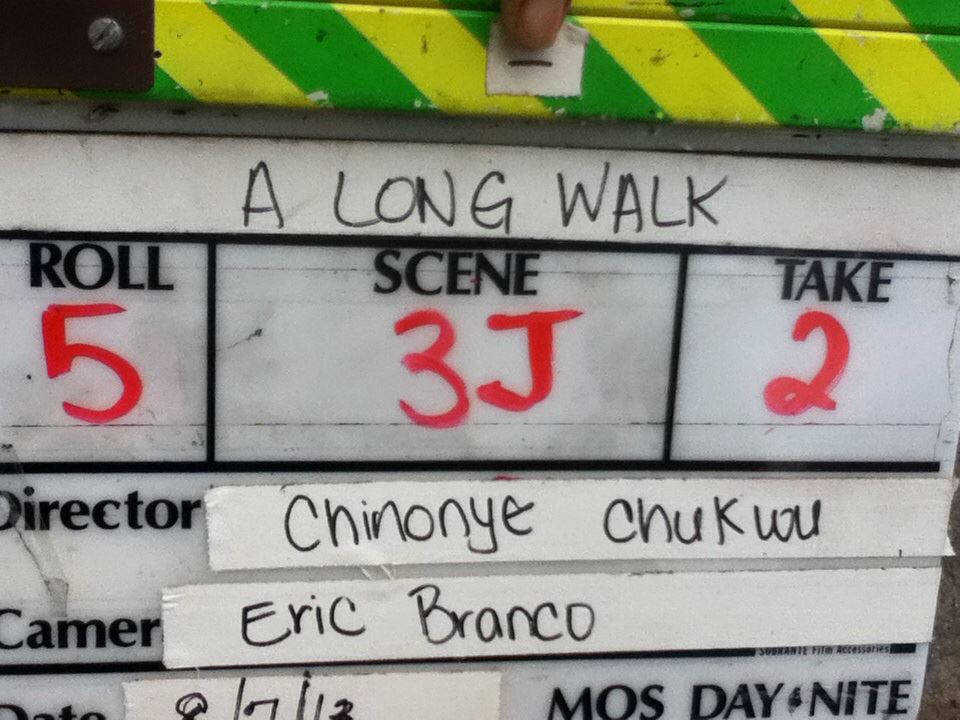 Tears flowed and noses sniffled for some passersby, neighbors and crewmembers during volatile scenes.

Because I lived through the real events, I was able, to separate fact from fiction. Although pain the actors conjured on the set was convincing, I wasn't about to cry for things that had not happened.
The film has been edited and the sound is being mixed. I wonder if I'll feel emotional when I see the final product.
In real life, Steve's parent's divorced shortly after that day in 1977. His family sold their house and moved away. I never saw or heard from Steve again and I've always wondered what became of him. I've searched in vain to find him on the Internet. His name is too common. Maybe word of the short will reach him.

Although "A Long Walk," is a low-budget short, my friends and family had fun razzing me about flying to a movie set and being shuttled from the hotel to the set by a driver. One of friends from college wrote on Facebook, "You are one of the few lucky mortals who has the answer to one of life's biggest questions: Who would play me in the movie?"
While I cherish being able to answer that question, seeing my work adapted proved tricky in ways I had not anticipated.
Popular in the Community