Heroes come in all shapes and sizes- some even have four legs.
Thor, the rescue dog, has conquered seemingly unbeatable odds due to a mix of resilience, luck and an incredible amount of caring supporters. His original story appeared on the Huffington Post four years ago, and his new video following his successful recovery already has 7 million views after being shared on Buzzfeed & Upworthy. It's no surprise that people feel connected to this dog. The REAL Bark (dog rescue center) received emails from all over the world after Thor's story was first shared; an influx of letters sharing gratitude and hope. People related their personal and physical challenges to this barely surviving dog's courage.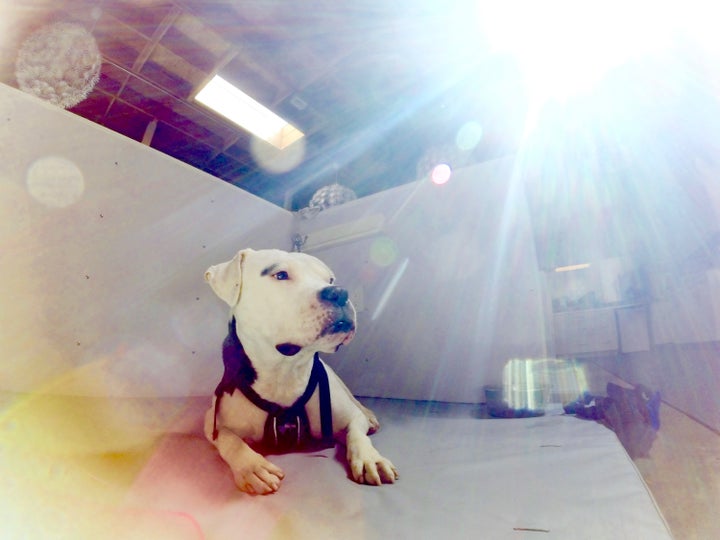 Before being rescued, Thor had dragged himself around the streets of Mexico for months. A young woman named Eva pulled over to the side of the road seeing that the dog was barley alive. She took a picture and sent out a desperate cry for help. The REAL Bark (located in Los Angeles) saw it posted and immediately committed to this handsome pitt-bulldog mix. He was broken, paralyzed, and wounded, and a lot of doctors advised the rescue to put him down. Even if he lived, which was unlikely, he would need to be in a special-needs chair for the rest of his life. Jf Pryor, the founder of The REAL Bark, claimed that Thor's eyes begged, "Let me live. Let me show you"- so instead of ending his life, The REAL Bark team began it.
Thor needed a miracle to survive. He needed to be stabilized, and then an impossible rehabilitation awaited.
His therapy, or "thorapy" as The REAL Bark team calls it, consisted of acupuncture, hydrotherapy, laser therapy, muscle building, and stretching. The most difficult part of recovery was helping end the enduring pain Thor was experiencing. Thor's main doctor and biggest advocate was Dr. Jessica Waldman, the owner of California Animal Rehabilitation (CARE). When Thor attended CARE, the rescue team knew he needed a new set of wheels, a cart for him to pull his lifeless body along. Dr. Jessica Waldman surprised the team however with her response, "You can borrow a cart, but there is no need to purchase." Thor's doctor continued, "We will get him walking," she said. "He wants to walk". This hope kept the team going.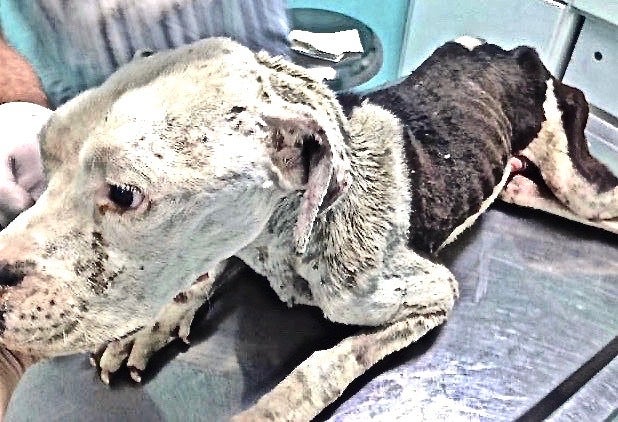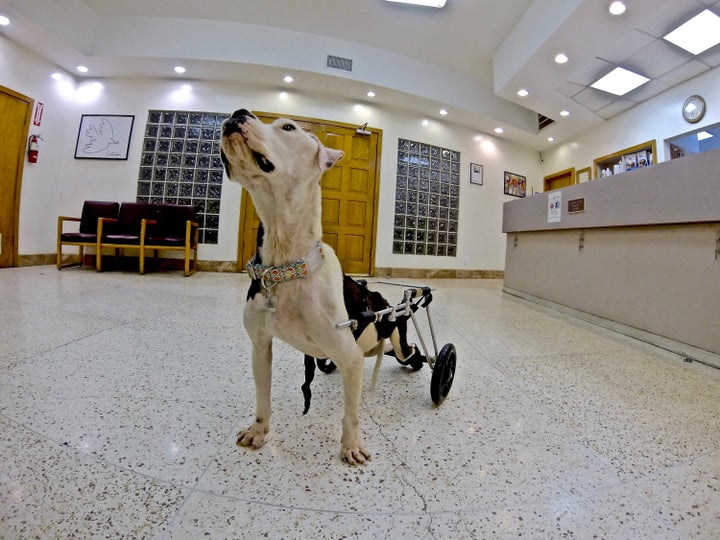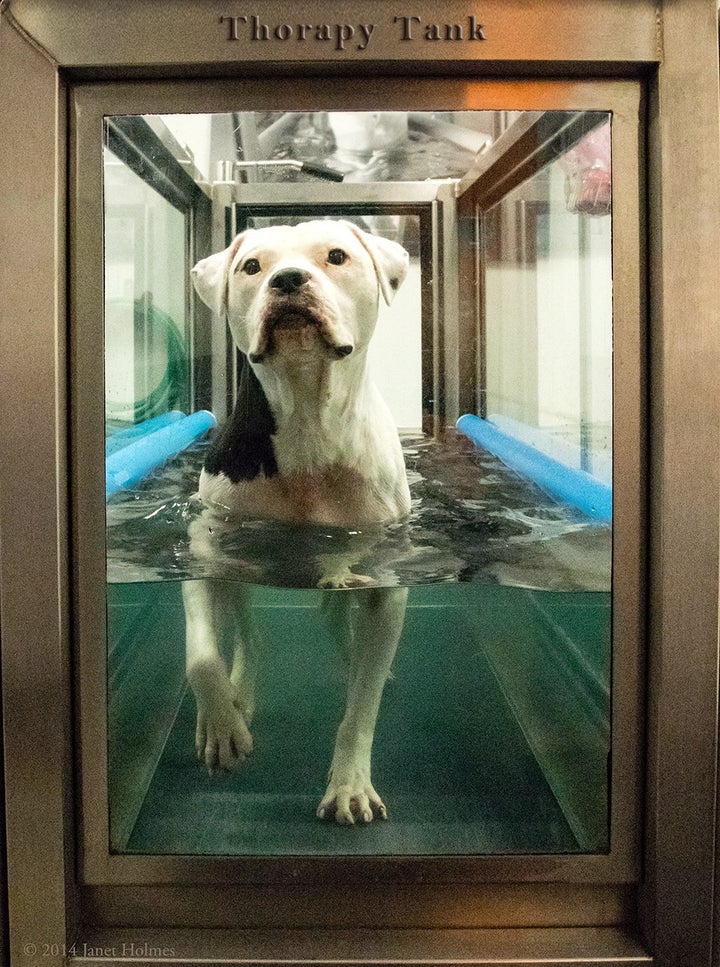 The past four years since Thor's rescue has been full of struggles and triumphs. He's become a passion project for the entire team at The REAL Bark as he continues down the road to full recovery. The team is overjoyed to share that Thor is walking again. It's a true dog miracle.
"There is no handbook, no easy route for these broken animals. Each one suffers differently. Because of Thor's paralysis and variety of secondary diseases and infections, the team didn't know the best way to help him heal. We looked deep into his eyes for guidance. Even when they were tired and too weak to hold open, there was a light there, a connection , a feeling of gratitude. We call these special kids, teachers. Thor - even at his lowest and near death - inspired so many. We did not know what his future held, or even if there would be a future - but at every intersection - and with every question - his absolute WILL to go forward was our answer. He taught us all: Never is the time you give up." - Jf Pryor
Pryor also said that they are all better people from knowing and caring for this dog. Thor's unique journey is a mix of fate, determination, community, and miracles. He couldn't have made it without the caring doctors and selfless team, and the team could not have saved a dog who didn't have the same fight.
As you reflect on the new year ahead, and the battles and challenges that await you- remember that you've got the fight within. If Thor can transform from a dying, broken dog into a healthy, walking one- you can overcome your own battle too.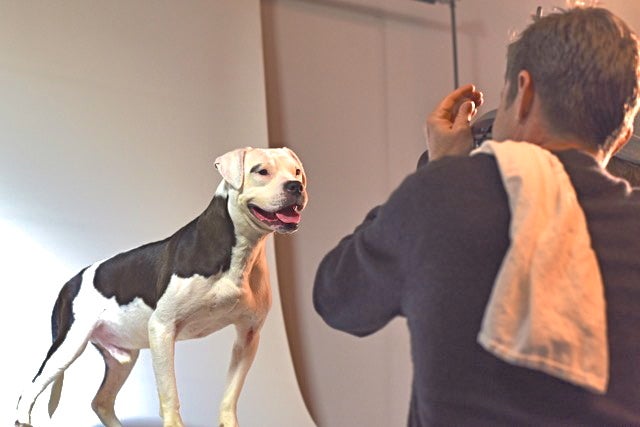 The team at The REAL bark is now looking for adopters. They say that Thor needs a true home; he needs his people. As Pryor stated, "the biggest gift we can give this sweet kid after his epic journey is to find his right-fit family and allow him to lead his life that he fought so valiantly to keep". All inquiries to adopt Thor can be sent to theREALbark@gmail.com. For more on The Real Bark, follow their social media accounts here: @theREALbark.
Related
Popular in the Community