In the past few years, Forbes' Under 30 Summit has become an annual staple for young businesspeople -- a place where entrepreneurial twenty-somethings gather to exchange ideas, opportunities, experiences, and connections.
This morning, the event, which is expected to attract over 5,000 fresh-faced entrepreneurs from all over the globe, has announced its second round of speakers. The eclectic crowd in this year's pool of speakers -- triple the size of last year's -- is sure to make this year's Summit more diverse than ever.
Joining Massachusetts governor Charlie Baker, CEO of Breyer Capital Jim Breyer, and Model Chrissy Teigen -- all of whom were announced earlier this month in the first round of speakers -- will include Shark Tank alums, YouTube personalities, and gun control advocates.
As one might expect in a summit composed mostly of millennials, many of these speakers have found success on digital platforms. For instance, on the list are two YouTube sensations: 20-year-old Bethany Mota, whose YouTube channel spurred her rise to success as a fashion entrepreneur; and 30-year-old Bart Baker, the self-proclaimed "king of music video parodies."
Similarly, plenty of founders and developers of mobile apps will be featured prominently. Notably, Brian Wong, founder of Kiip -- an app that allows advertisers to target users at key moments, such as level-ups while playing virtual games -- is slated to speak. Along with him will be Sam Chaudhary, a high school teacher turned entrepreneur whose classroom management software ClassDojo is used in 2 out of 3 schools nationwide.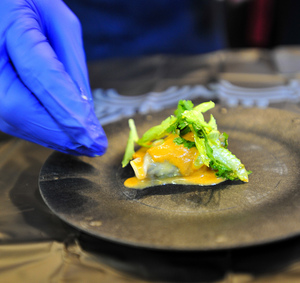 Food connoisseurs attending the event should have been delighted by the first round of speakers, which included the Executive Director of the Food Network's South Beach and NYC Wine & Food Festivals, Lee Schrager. Foodies, whet your appetites: the second round of speakers will bring you Celebrity Chef and Restaurateur Bobby Flay, who remains one of the best-known chefs worldwide since his 1994 debut on the Food Network.
Forbes has made it clear that they won't be shying away from politics during this year's Summit. Along with both the governor of Massachusetts and the mayor of Boston, the Summit will feature Amani Al-Khatahtbeh, Founder of MuslimGirl.net, whose recent speech on representation of minorities and whitewashing in the media has gone viral on Facebook.
Touching upon similar themes of social justice and equality -- this time, in terms of feminism and female economic empowerment -- the Summit will include entrepreneur Sallie Krawcheck, former Citigroup CFO and Co-Founder of Ellevest, a digital investment platform designed specifically for women.
Finally, attendees will hear from Colin Goddard, Senior Policy Advocate at Everytown for Gun Safety, a nonprofit organization dedicated to passing stricter gun control laws in the United States. Following this month's mass shooting in Orlando -- the most deadly mass shooting in U.S. history -- Goddard's appearance is particularly timely.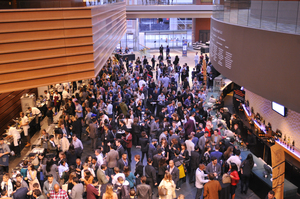 In addition to the extensive list of speakers -- over 200 in total! -- Forbes will also create an Under 30 Village in City Hall Plaza as a meeting point for all summit participants to network, connect with speakers, eat, drink, and watch presentations and performances. It's certain to be an action-packed few days: the Summit will also feature an Innovation Showcase for startups, a Recruitment Fair with scores of employers, new product demonstrations such as breakthroughs in virtual reality, and more.
This year's Summit will take place in Boston over the span of 4 days, from October 16th - 19th. The culture of the summit is always fertile ground for bold ideas and broad perspectives: as Forbes editor Randall Lane puts it, "[The summit] is not about a vertical industry; it's about a horizontal mindset." This year, with its mix of traditional entrepreneurs, technological innovators, and political changemakers, the 2016 Summit is destined to be the biggest one yet, in terms of both size and scope.
Calling all HuffPost superfans!
Sign up for membership to become a founding member and help shape HuffPost's next chapter