Holly Homer is one of the highest earning Mom Bloggers that runs a Kids Activities blog. With over 2 Million Unique Followers on Facebook the Kids Activities Blog accounts for the majority of her income to-date. It provides fun things to do with kids & resources for parents. She makes money from advertising, sponsored content, ambassadorships and affiliate sales.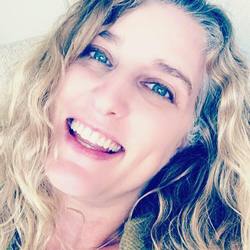 After starting a blog somewhat accidentally, Holly took a look at what she was blogging about and knew there was a business brewing. That was 10 years ago. Over the years, she has started and stopped about 15 blogs. Some were successful. Some failed miserably. She learned a lot from all of those experiences.

Failing at something, is the fastest way to learn.
Today, she runs 4 blogs. But let's back up. Holly had a thriving career as a Physical Therapist but when she had her first child, she knew she was going to be a stay at home mom. She wanted to share her story of motherhood-the good, bad and messy, so she began blogging. Back then, the purpose of her blog was to tell the story of her life. During that time, she didn't know the blog she created so that she was able to have adult 'conversation' would lead to now a budding media network.
The start of her budding media came when she purchased a blog called Quirky Momma and rebranded it as Kids Activities Blog. Kids Activities Blog, now gets 3-7 million unique views and the Quirky Momma Facebook page has over 2.5 million fans. Running 4 blogs and raising a family, help is needed. The success of her blogs have enabled her husband to retire and partner with her in her business. She also has a team that works on the social media of the blogs and writers.
You may wonder how blogs have allowed her to hire a team, retire her husband and provide for her family. Holly's blogs have brought her sponsorship opportunities, advertising, brand ambassadorships and she also published 2 books. Each blog has a different advertising audience as the blogs don't necessarily cater to the same demographic.
Growing a blog to the amount of views hers gets is not without its challenges. One of the challenges Holly faced with growing her audience was not listening to all of the various marketers out there that say you must only post once a day on Facebook. She broke all of the rules. Sometimes posting 20 times a day, but she credits this posting strategy to building her Facebook page likes to 1 million in a year.
Advice she'd give to an aspiring blogger:
Just do it. Bloggers compare their new blog to my established blog of today. You have to start somewhere so don't work towards perfection.
Work through doing.
Own your own house. Facebook could wipe you out today, so your blog needs to be self-hosted.
Take advice from people who've done what you want to do. There's so much information online now but not all of it is from reliable, credible sources. Holly learned a lot from her mentor Lorie of Tip Junkie. One way to learn from a credible source, is to visit Holly's site where she shares tips on building a blog for business.
So what's your blog going to be about?
Calling all HuffPost superfans!
Sign up for membership to become a founding member and help shape HuffPost's next chapter