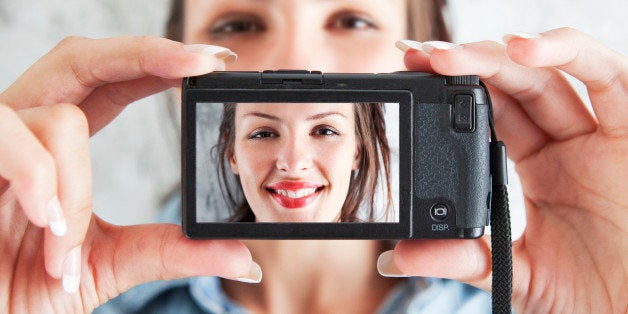 Only three years after Steve Jobs released his first iPhone model, the Facetime-boasting iPhone 4 was introduced, and suddenly, everyone became a video producer, director or actor any time they simply pulled their phones out of their pockets.
But what really changed is how we experience personal video. With YouTube, the brainchild of three former PayPal employees and the most popular video-sharing website on the planet we saw the emergence of the modern day "vlogger." Suddenly, anyone with access to a recording device could post homemade videos online.
Amateur videos (even some accidental) went from unknown to world-famous overnight -- a sensation rightly predicted by the original vlogger, Andy Warhol, when he declared, "In the future, everyone will be world-famous for 15 minutes." His eerie prescience has proven all too true, with a host of viral videos imparting fame on those seeking it -- or not. Take, for instance, the one-time most viewed video on YouTube, "Charlie Bit My Finger," a 56-second clip described by the boys' father as "simply an attempt to capture the boys growing up." Only four years after it's initial post on the video-sharing website, "Charlie Bit My Finger" had accumulated over 400 million views, with auto-tuned spinoffs to boot.
Welcome to the new American dream.
In 2012, YouTube's most-watched streaming event occurred when skydiver Felix Baumgartner "broke records and dropped jaws when he jumped from the middle of the earth's stratosphere -- 24 miles above the planet." With over six billion hours of video footage watched on YouTube each month, it wasn't long before the app came pre-installed on every iOS device. Most recently, reports have shown that YouTube is more popular than Facebook among teens, another illustration of the power and draw for personal video. Over six billion hours of video are watched each month on YouTube -- that's almost an hour for every person on Earth, and 50 percent more than last year. 100 hours of video are uploaded to YouTube every minute.
Another video-sharing service, Vine, debuted just over a year ago, and was quickly acquired by Twitter. With more than 40 million users, Vine has emerged as a popular way for people to share short video clips (max of six seconds) with others. The Vine with the most "likes" belongs to actor/comedian Will Sasso. The clip, in which Sasso attempts to sing but instead spits a whole lemon out of his mouth, has more than 440,000 likes and has been tweeted nearly 29,000 times. The traction this clip and others have seen shows that there's a real hunger for short clips to meet the needs of our increasingly short attention spans.
But YouTube and Vine aren't the only way to watch your friends' and family's movies, and smartphones aren't the only way to view them. iPads, iPods, laptops, desktops, Kindles and countless other streaming appliances have all made viewing video content instantly accessible. And let's not forget the inflight entertainment TVs offered by most major airlines, monitors attached to every treadmill, bicycle and elliptical and TVs implanted behind the headrest of your car for viewers in the backseat. Such constant, individualized viewing experiences are unprecedented, and as we move into the exciting world of connected television, it's only a matter of time before companies like Apple and Google find ways to integrate our personal videos deeply into our TV-watching patterns. Soon, we'll be able to see our own titles -- "Angie's First Steps'" and "Luis and Shannon Get Married" -- displayed right next to our collection of Hollywood blockbuster titles.
But what if I don't want my own show?
According to TV Basics Online, "The time Americans spend viewing television has been growing steadily since the medium first emerged nearly 60 years ago. This growth was fueled by a variety of factors over the decades: multi-set and color TV households increased, the selection of 24-hour programming options expanded, and such technologies as the VCR and DVR gave viewers ever increasing control. By 2008, time spent viewing TV was at an all-time high." Nielsen reports that the average American watches more than four hours of TV each day. This is equal to or 28 hours per week, or two months of nonstop TV-watching per year!
But we can only watch TV if the content is there -- and due to the evolution of game shows, the emergence of reality shows, and the popularity of talk shows, there's a good chance that you will achieve your 15 minutes of fame -- and then some.

With an ever-increasing amount of TV/video content available to us, a new paradigm emerges. "In the future, everyone will be anonymous for 15 minutes" appeared in the art world around 2006 courtesy of British graffiti artist, political activist, film director and painter, Banksy. Ever catch a stranger recording someone under the guise of texting? It seems as if we're always being watched -- sometimes unwittingly and unwillingly. Interestingly, Banksy has somehow managed to keep his own identity a secret, but nonetheless has achieved much more than his 15 minutes of fame.
The world has gotten smaller, they say -- and certainly our cameras and viewing devices have gotten smaller -- as well as the content we take in, with bite-size videos available on services like YouTube and Vine. With increased access to video-making and viewing tools, the question today is not whether we will all get our 15 minutes of fame; but rather, what channel will we be on?
The future of video technology will surely hold incredible innovations. The connected home will make it easy to watch videos in every room of our home, in a seamless experience. We can start to watch a movie in the living room, and finish in the bedroom. The intersection of video with augmented reality and holographic technology will also be really interesting space to watch. Imagine being able to project a life-size 3D hologram of your grandparents (or J-Lo) dancing in your living room. Advances in video technology will surely continue to help connect us -- children to parents, friends to friends, the famous to those not YET famous.
This article originally appeared on CitizenTekk on February 12, 2014.
Calling all HuffPost superfans!
Sign up for membership to become a founding member and help shape HuffPost's next chapter