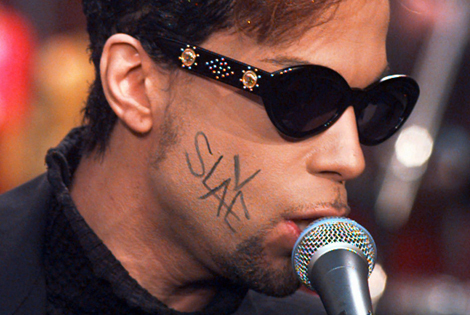 Since the recent death of Prince many people have been focused on his artistic contribution to the world but it would be a great disservice if it is not noted that one of Prince's greatest contributions to music was educating artists and the public about the business of music. He openly battled Warner Bros. for artistic control and rights, even writing "slave" on his cheek and spearheading the forward thinking that musicians such as Beyonce, Thirty Second to Mars and Drake embrace by releasing projects on their own terms and on their own platforms. All of this is tied to freedom and independence but most importantly it exemplifies "strategic smart business" explains powerful music manager, Rico Brooks.
While many fans were aware that Prince battled both his label and the internet, most people don't understand the foundation of that fight as it relates to business and artistic rights. In addition there has been a lot of conversations about the estates of artists since Sony announced that they were buying back Michael Jackson's share of their publishing company. Prince's death and the recent passing of the beloved mother of Tupac Shakur, Afeni Shakur has only increased the public's curiosity about publishing, royalties and how music catalogues are actually operated even after death. If there is anyone who can break down the business of music for people to understand for once and for-all it is definitely Rico Brooks.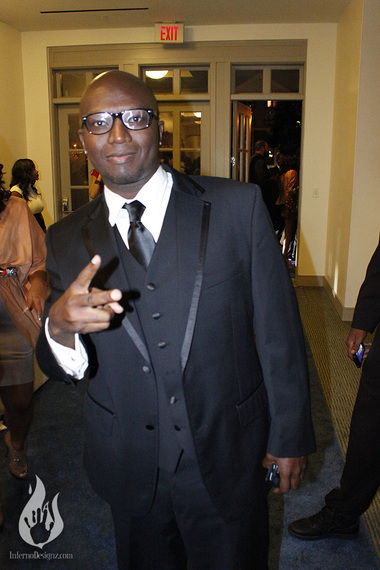 As CEO of Adella Thomas Management, Brooks is one of the most influential and dynamic executives in the business. He is responsible for the leadership, coordination and overall direction of every aspect of music management. Brooks is the cerebrum of album projects creating the foundation that connects the creative structures behind a plethora of billboard hits. He secures tracks and song placements for producers, songwriters and artists. His profundity and brilliance has allowed him to solidify his clients as the "go-to" producers when artists need hits. His roster includes, producers Sonny Digital, Bobby Johnson (Beyonce's 7/11) and St. Louis-born producer Metro Boomin (Future, Drake) who is currently the most relevant and requested producer in the game.
Brooks pealed away all the layers and misconceptions about the music business and got to the core of the matter. There is this perception that the music industry is just a glamorous ride filled with overflowing champagne, yacht parties, luxurious trips and a surplus of money to burn. "Many people forget that the music business is....well....a business," begins Brooks. Too often, it seems that artists and groups who sell millions of records somehow end up broke or struggling to maintain relevance in the industry. TLC, Billy Joel, Meatloaf, Toni Braxton and Marvin Gaye all reached the highest pinnacle of success in music but ironically each of them struggled with financial woes that left most people scratching their heads. How is it possible that creative artists who generate millions of dollars for labels are not exempt from financial difficulties and bankruptcy? Why do some key artists end up despising their labels?
Brooks explains that when it comes to musicians and financial struggles sometimes they (artists) may have greedy people around them and expenses that labels have to recoup but more importantly not understanding the business side of music is a devastating hindrance to many artists, songwriters and producers. In addition the general public, who get worked up about deals, sales and publishing agreements such as Michael Jackson's recent publishing buyout with Sony are usually clueless about the business. So, from Prince to Tupac, Metro Boomin and Michael Jackson's publishing deal, Brooks breaks down the business behind the songs you love.
"One of the biggest aspects of the music business is publishing. Music publishing is very important because that's basically the way you're gonna get paid--or one of the ways to get paid. If you write a song, you're supposed to get a percentage, and your share of what you wrote," Brooks explained.
"The song is broken down into the underlying positions that consist of the producer's share and songwriters share. The songwriter usually provides the lyrics and melody to the song. Those two entities are identified as the composers of the record and they own 100% of the song. You get points based off of your contribution to the song and then there's the copyright boards, and they have a standard--I think about 9.1% now. You get paid based on your share of the song and how many sales the song generates through different platforms and outlets. Now there is also the performer of the song. This is the vocalist or rapper. Every time a song is played on the radio, that's a performance royalty and every time a song is played on a TV commercial or in a movie, that's an additional royalty allocated to the performer," said Brooks.

If your head is swimming now, wait until you find out the role of the singer in all this. You might have heard about singers complaining that the songwriters and underdogs behind the music make all the money when they're the ones singing the song. Brooks debunks the idea that singers don't have a chance to earn their keep,"Well, the singers would get what's called like an artist's royalty, so they'll get royalty points. Like if you ever hear somebody say, "Oh this is how many points I get," that has to do with royalties. So even if they don't write the song, if the song performs well, they're gonna make money, assuming that the project re-coups. And a lot of projects don't re-coup but they'll make money off of royalties. In addition the artist has potential to make millions off of tours and merchandising!"

If you're still wondering how artists still end up broke, Brooks explained the potential correlation between the success of a track and the amount of money deposited in the artist's pocket. All of this also depends on the type of deal the artist signs. Sometimes artists may sign away certain rights to management, production companies, labels and publishing administrators. In some situations the artist may not make as much as they writers if they don't compose or co-write their own music. "For example, TLC didn't write a lot of their songs but they were supposed to get royalties because their records sold millions," he demonstrates. "Artists can make money off of that and off of stuff called "sign exchange", so they get a royalty every time it's played on radio or something. And that royalty can be substantial. I've seen some really nice sign exchange checks and they can do branding and sponsorship deals, so there are so many ways artists can get paid. Also, even if you don't write the song, some artists, depending on their stature, will rightfully just take a percentage of the song. . Like some artists will say, even if I didn't write the song, I'll still take 10% or 15% or 25% because if it wasn't for me, the song wouldn't perform well anyway," said Brooks.
With all of this said, you can only imagine how difficult it can be to keep up with artists. After managing Young Jeezy's Boyz in the Hood, Gorilla Zoe and Young Joc, in the earlier years of his career, Brooks decided to solely focus on managing producers and songwriters while strategically branding them to become household names. Brooks started working with Metro Boomin around the time Future's Karate Chop came out. He says that Metro is responsible for own success attributing it all to the young producer's own work ethic and the support Metro received from his mother.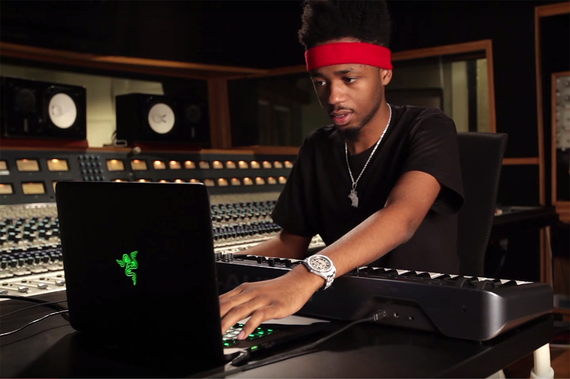 "A lot of times Metro calls artists himself and many of them are calling him directly. Metro works harder than any other artist I know," he commended. "This guy will go from working all night, to jumping on a plane the next morning to do a show and he puts the work in. Metro has that crazy work ethic. He's always thinking about the studio, like: "When can I get in the studio?" and, "How long can I be in the studio?" And of course you know, there was his mama making those trips down to Atlanta from St. Louis--those were very instrumental. And him linking up with Future, Gucci, and Sonny...At the end of the day, it's Metro's work ethic. Metro's driving the engine. To me he is an artist, not just a producer. He does more than what I've seen some artists do. These are the type of clients I like working with, "Brooks shared.
During our conversation, Brooks was also able to provide a closer perspective on celebrity estates and perhaps the slight misguided opinions of the public, specifically The King of Pop and the buyout of his lucrative share of Sony's ATV publishing catalogue. ATV's impressively profitable catalogue includes hundreds of hits from various artists including the Beatles, Eminem and Taylor Swift. Jackson fans were livid about Sony buying out Michael's half of the massive publishing company. They even started claiming that perhaps foul play of his death years ago should now be considered, considering that so many buyers wanted Jackson's publishing investment. Brooks disagree
"First of all Michael Jackson was most definitely an adept businessman. "Like Prince, no one's getting over on Michael Jackson," said Brooks. "If Michael Jackson's estate were to put up a billion and buy out Sony...I mean $750 million isn't bad for someone who bought it for $40 million," he remarked. "I'm not privy to all the details but to my cursory glance and my cursory knowledge, I would think that Sony was valued at around $2 billion. Now I'm very big on music, but I've got to be honest, times have changed. Money is being made and more money is gonna be made but at this current time these companies aren't worth as much as they once were."
"There are some estates that do really well and some not as well," Brooks admitted, crediting the Tupac and Biggie estates for their success. "Everywhere I go, I hear one of Tupac's songs so it would be hard for his estate to not be profitable. I mean he's just as relevant as he always was. Even in the past year, there's been so many samples. I've heard three samples [of his music] recently. They're still always using Tupac's lyrics and stuff. His estate will continue to flourish through his publishing and royalties," Brooks confided.

After breaking down everything we need to know about the business, Brooks had a few more finals thoughts. "If you don't know something just ask questions," he advised. "For the most part it' will save you a lot of headaches. So, get out there and follow your dreams and your passion! Do things that you really like to do and don't make decisions based on money. I've seen so many people make bad decisions based on money. So once the money's gone, they're stuck in a bad situation. Learn the business."
Additional reporting by Zain-Minkah Murdock. To Read more from Abesi please visit her at 7th and Lotus.
Calling all HuffPost superfans!
Sign up for membership to become a founding member and help shape HuffPost's next chapter