Your business isn't generating the kind of income you were hoping for. You feel like your brand is stagnating. You're struggling to come up with valuable content to share with your followers.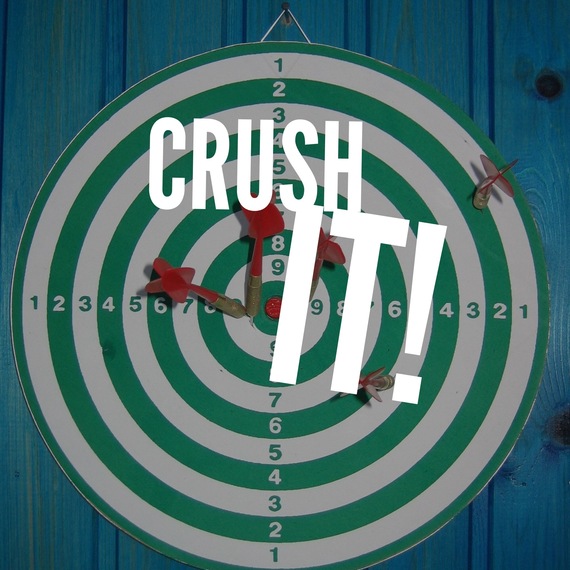 If this sounds like you, I can tell you something: you're procrastinating. You're procrastinating on sharing your greatness, your gifts, your expertise.
You're procrastinating on sharing you.
There are plenty of reasons why you might be procrastinating. It could be because you're unsure of your brand -- you're undecided on how to position it, or even what exactly it is that you want to do. It could be because the hyper-competitive world of online marketing seems too overwhelming when you've just mastered logging in and out of Facebook.
This will happen to almost all entrepreneurs, and especially solopreneurs. It's normal to feel stuck on what to market about, to feel like you haven't quite nailed down your product or service. It's also normal to be so clear on what you do that you're not sure how to effectively market it.
And this can be a slippery slope. You might get further stumped when you start thinking about who your target market is, what your ideal client is like, and if your message aligns with your audience.
So you end up producing nothing, contemplating how to make your content perfect -- when you finally get around to sharing it.
Well, guess what? You don't have time for this. You don't have time to sit around and contemplate every little thing before putting your message out there. You're an entrepreneur, and you're not getting paid for contemplation anytime soon.
You can't just sit around and hope that the perfect idea will magically come to you. You can't let your perfectionism lead you to procrastinate living your purpose (and, of course, getting paid for it).
Trust me -- I know that this is easier said than done. When I was first starting out, I didn't know what to talk about, let alone write about, to get people interested in me and my business. I worried and worried about perfectly tailoring my message to my audience, and I ended up with nothing.
So one day I decided to just go for it. I created a simple tutorial on something I knew I did well -- creating professional-looking Facebook banners for those who aren't well-versed in graphic design.
Now, in no way am I in the business of graphic design, but I am in the business of helping people monetize their passions. And a majority of my people are DIYers -- so the idea of creating their own banners (rather than relying on somebody else) resonated with them.
The response I got to this tutorial was fantastic: people opted into my mailing list, joined my Facebook group, and thanked me in beautiful testimonials.
Nowadays, my business is about way more than creating Facebook banners. But if I hadn't created that first humble tutorial, I might still be stuck in my procrastination phase, waiting for the perfectly executed idea to come to me.
So get out there and share yourself. Don't wait for destiny to bring you the perfect moment; instead, take control of your destiny and create the perfect moment for yourself. You've got the gifts, the knowledge, the voice. Now, you've just got to stop waiting around.
It's time to stop procrastinating. It's time to materialize your ideas, put yourself out there, and start changing lives.
You don't have to do it alone, want to develop a marketing strategy to crush it in 2016? Let's talk and create something extraordinary for your business! Get in touch with me here.
Catch me LIVE on Facebook, by liking and subscribing to my page. I'll be sharing my best tips for social media marketing, content creation, lead generation, and giveaways of my favorite books!
REAL LIFE. REAL NEWS. REAL VOICES.
Help us tell more of the stories that matter from voices that too often remain unheard.