When you walk into a bridal salon and see all those gorgeous gowns hanging in a perfectly neat row or dressed on a mannequin, do you ever stop to think how it got there? I got my own wedding gown at Pronovias in New York City, and this afternoon I got a tour of their production space and headquarters in Barcelona, Spain. It's amazing to see how something goes from being a mere idea and a piece of fabric to being a gorgeous wedding gown. Scroll through these photos and take in the magic for yourself. (Photos by Paula Villarino)
This is one of their buildings in Barcelona. About 300 people work at Pronovias here. It was surreal to approach the building and realize that this is where my wedding gown was born.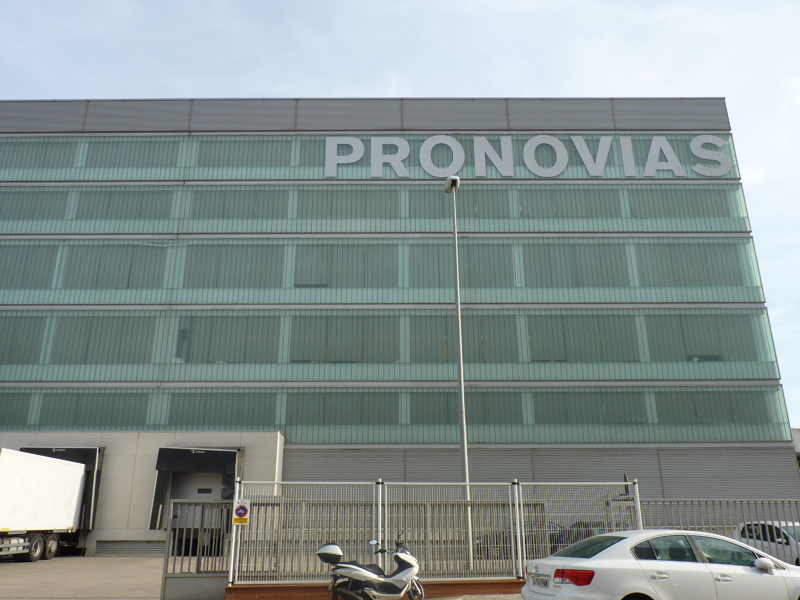 Here is the room where it all begins, with the team testing out different fabrics. Right now they're wrapping up their 2015 designs.
This is the design room, where the creative team dreams up the gowns we end up wearing. Every year they come up with about 150 styles, and about 120 of those make it into the final collection.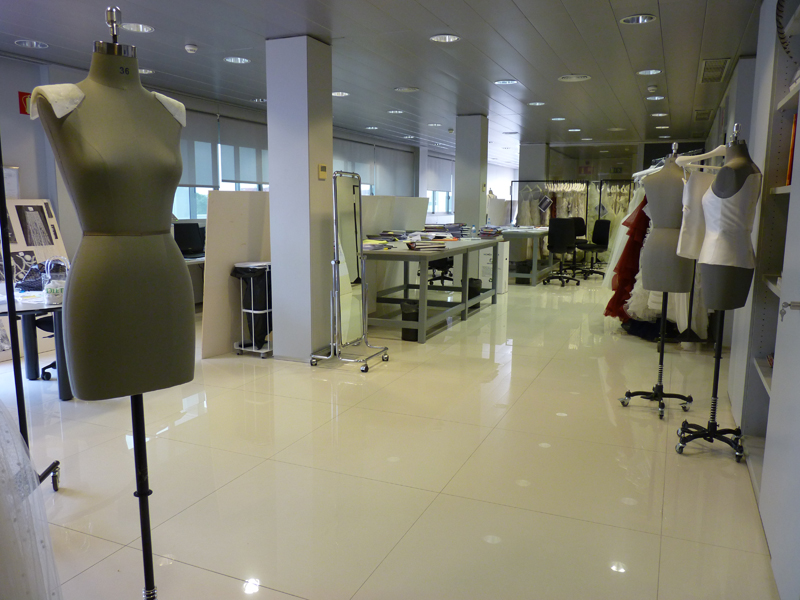 Here is the production room. This is where the prototype for every single dress is made, and it's also the room where models get fitted for the runway shows and where VIP brides have their fittings. About 30 people work here to create the dresses in Pronovias' various collections.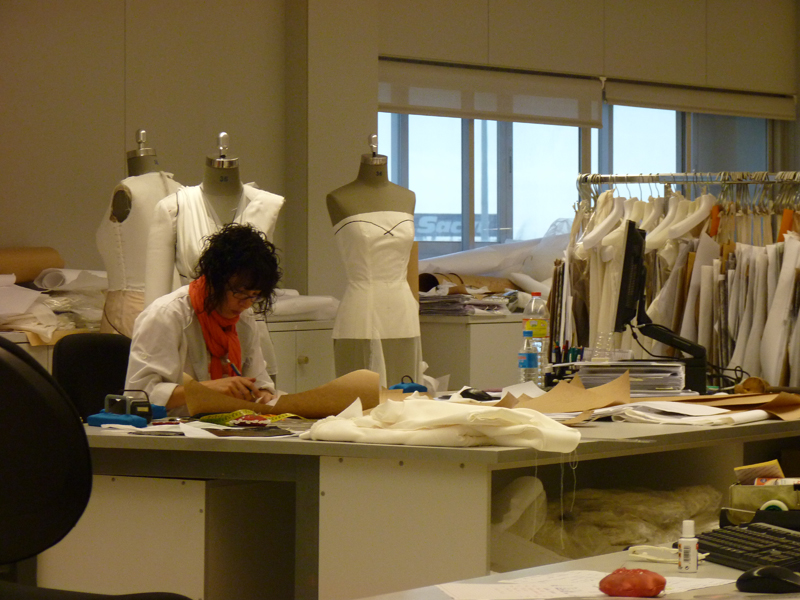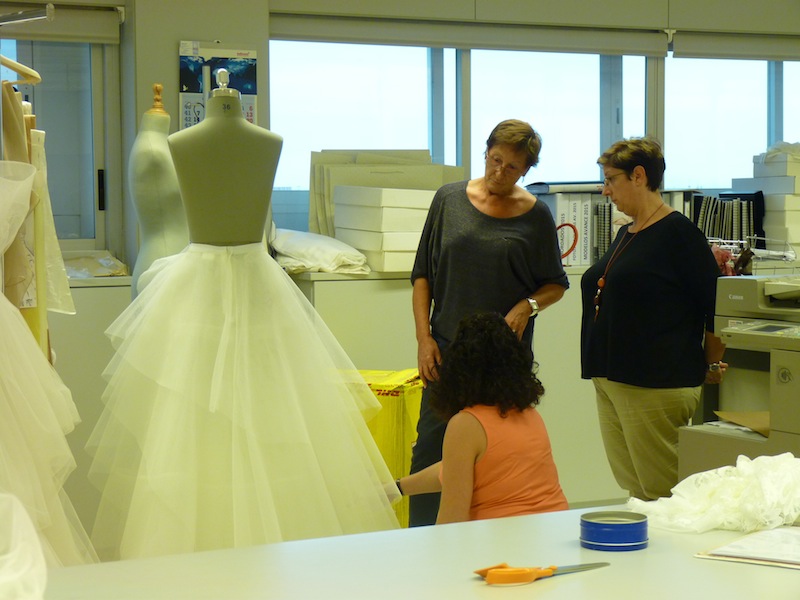 They have an entire wall lined with florals that adorn the gowns.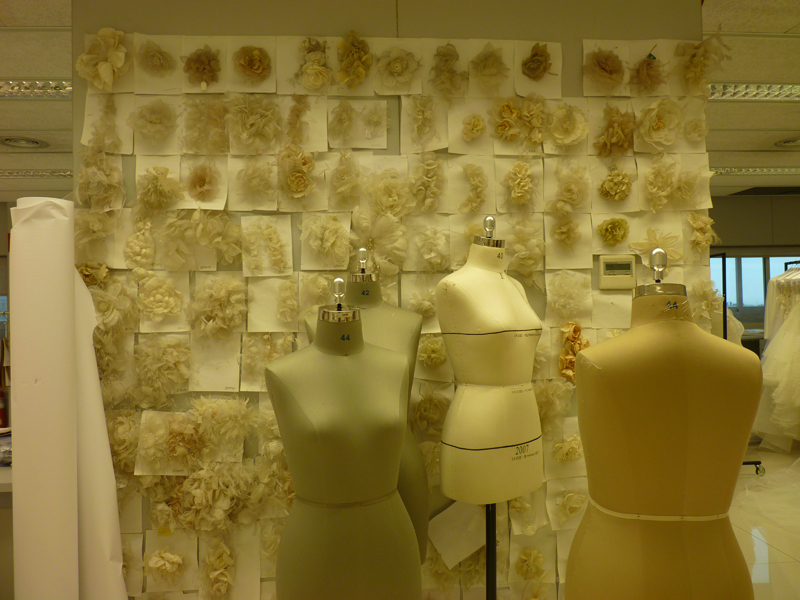 Before you receive your dress, it will go through quality control in this room, or in a room like it in another part of the world. It was completely empty when I visited because it was at the end of the workday.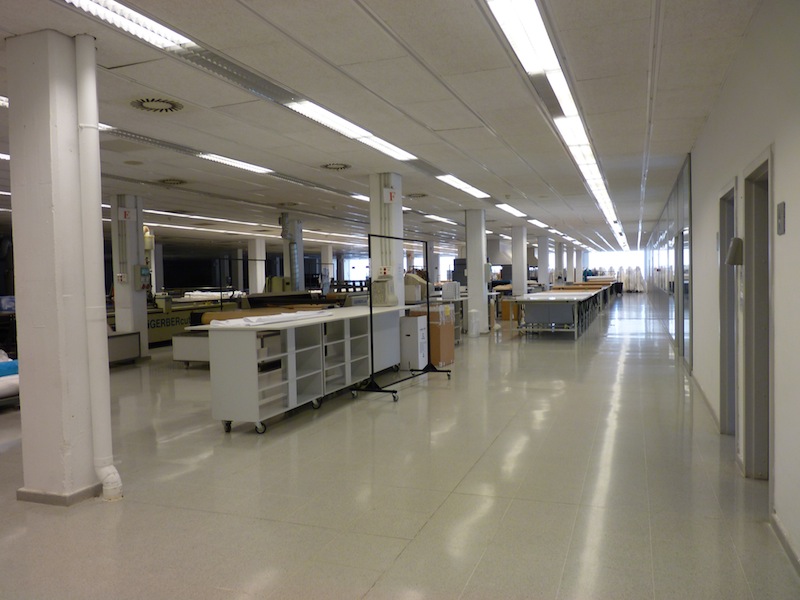 Last, I got a tour of the Pronovias photography studio. If you've seen their recent Lookbook, then you'll recognize this set.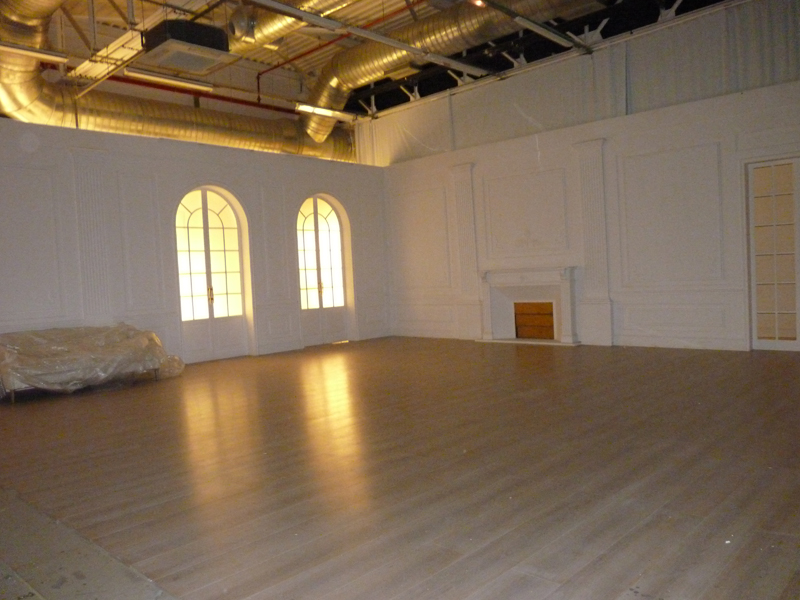 Other amazing highlights from my visit: I got to meet the owner of the company, and I found out that Pronovias recently started a blog where they'll be featuring real brides who wore their gowns. I'm definitely submitting my photos.
This visit definitely made me appreciate my gown even more. Before, I thought of it as the beautiful gown I found hanging at the store in New York. Now, I'm aware of the lengthy and involved process that a large group of incredibly creative and talented people went through to make it happen.