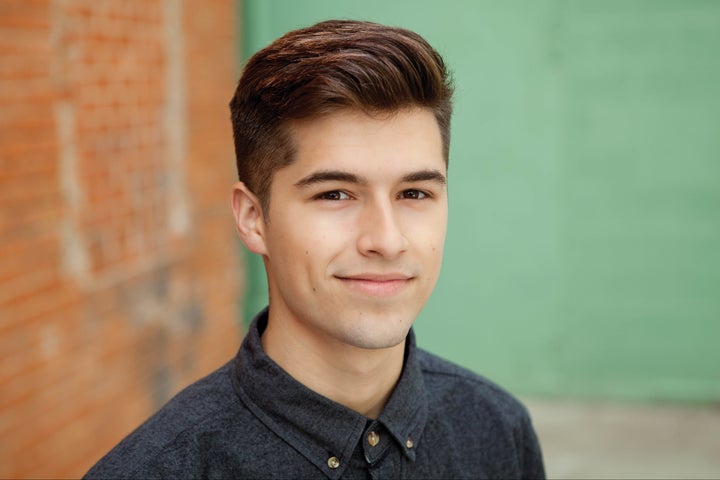 Traditional publishing isn't the easiest avenue to pursue in the writing market. However, Matt Keenan, an eighteen year old graduate from Dallas, Texas, is well ahead of the game.
Though still in high school, he manages to fit in writing at least 1,000 words a day. "Sometimes I write more, sometimes I write less, sometimes I don't write anything for a week. But if I wait until I have time to write, it'll never happen. I have to purposefully work it into my schedule, no matter how crazy it already is." Matt has finished revising his first novel and is currently going through the querying.
A voracious reader, Matt immerses himself in the pages of books and somewhere along the way, discovered his love for writing. "In my spare time you can find me reading, writing, sketching, partying with my friends, or binging series on Netflix," he says. "I try to balance my hobbies, but one usually overtakes the other in seasons. Lately, my main focus has been on my writing and working on my craft, which includes more reading."
"I'm self-motivated, but the approval of my friends gives me the perseverance I need to finish a writing project."
Keenan also runs a blog called Plot Brownies with his friend Elysia Regina. He explains that he and Elysia initially didn't know each other outside of Instagram. Elysia had complimented Matt's caption on a photo of the snow cone shack where he works, saying that it sounded like the beginning of a novel. "I took the idea and had fun with it, throwing together a few sarcastic paragraphs about a snow cone shack murderer," Matt says. When he messaged her the story, the two realized that they shared the same sense of humor. This led to a conversation between the two, which Matt describes as the "most random, hysterical, epically sarcastic conversation of [his] life". They discovered that they had a lot in common and wanted to work on a short story together, leading to the birth of Plot Brownies.
Q: Who are your favorite authors?

A: I have many favorite authors, including Suzanne Collins, Robyn Schneider, John Green, Beth Revis, Gayle Forman, Julie Murphy, Michael Grant, Pittacus Lore, and Veronica Roth… but my all time favorite is Cassandra Clare, author of all the Shadowhunters novels. Her technique, style, and literary finesse inspire me like no other.
When asked how he got his start in writing, Keenan explains that, growing up, he hated reading, essays, and creative writing exercises. At one point, a homeschool advisor even expressed concern that Matt would never read well. However, at age eleven, he began to enjoy reading and immersed himself in the worlds of C.S. Lewis's The Chronicles of Narnia, J.R.R. Tolkien's Lord of the Rings, and literary classics. "The more I read, the more inclined I became to write. I started writing short stories and fables here and there, never devoting much time to them," he says.  He got involved with National Novel Writing Month (fondly known as NaNoWriMo) and noticed that one of his favorite authors, Marissa Meyer (The Lunar Chronicles series) was holding a contest to win an advanced copy of the latest novel in her series. "Meyer announced that anyone who wrote more words than her would be entered to win the prize pack that included the precious ARC. That is what gave me the push to write," Keenan states. Although he didn't quite make it to 50,000 words (he stopped at 30,000), he found that he couldn't give up writing the novel. Five months later, he had finished the first draft.
Q: What inspires you to write?

A: Movies and TV shows. I study plot patterns and dialogue techniques and character development. I also draw inspiration from music and books.
Keenan's method of writing is similar to that of others—he takes a few months to think about the story before writing anything down. "I figure that any story worth writing will be worth remembering. If the idea still interests me after a few months, I start a basic plot outline--bullet points of the story. Once I feel that my story has enough structure, I write!" he says about his technique.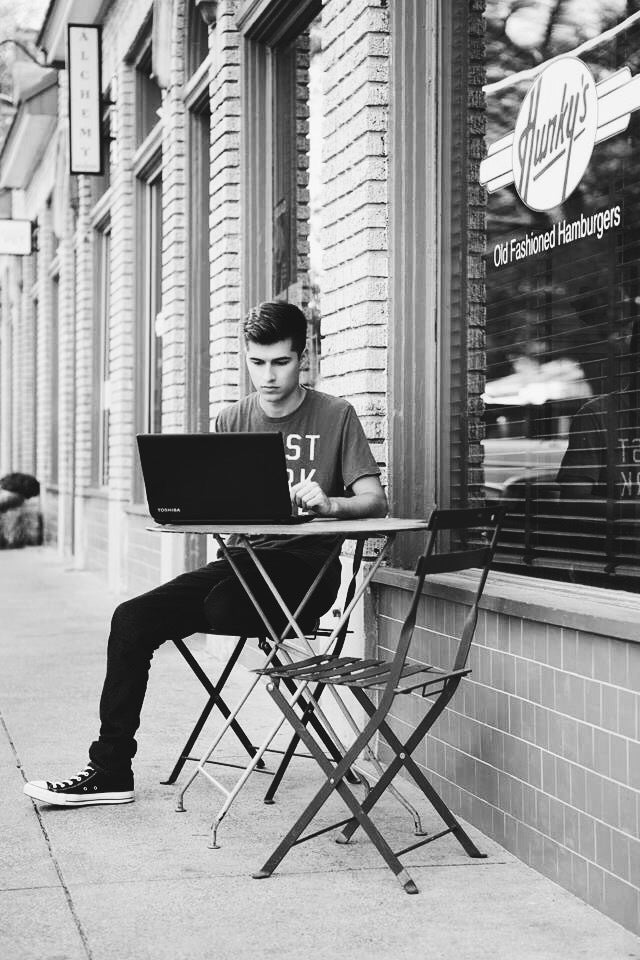 "My contemporary ideas usually start with one or more characters, then the plot develops around their stories, while my sci-fi/fantasy ideas have centered around a juicy plot."
His dream collaboration would, in fact, not be with a big name author, but rather his aforementioned Plot Brownies partner-in-crime, Elysia. "We'd make ourselves big name authors on our own!" he exclaims.
Q: How do you create your characters? Are they inspired by people you know or do you make up every part of them from scratch?

A: All my characters are essentially constructed from pieces of everyone I've ever known--- even if it's a fifteen-second encounter at Walgreens.
His current project is a young adult contemporary novel that would appeal to fans of John Green's Paper Towns or Adi Alsaid's Never Always Sometimes. Keenan's 70,000-word novel is compelling; with a charming main character and themes including friendship, forgiveness, and self-acceptance, he proves that, despite his young age, he is a vital new voice in the YA community.