by Clark Porter (as told to Seth Ferranti)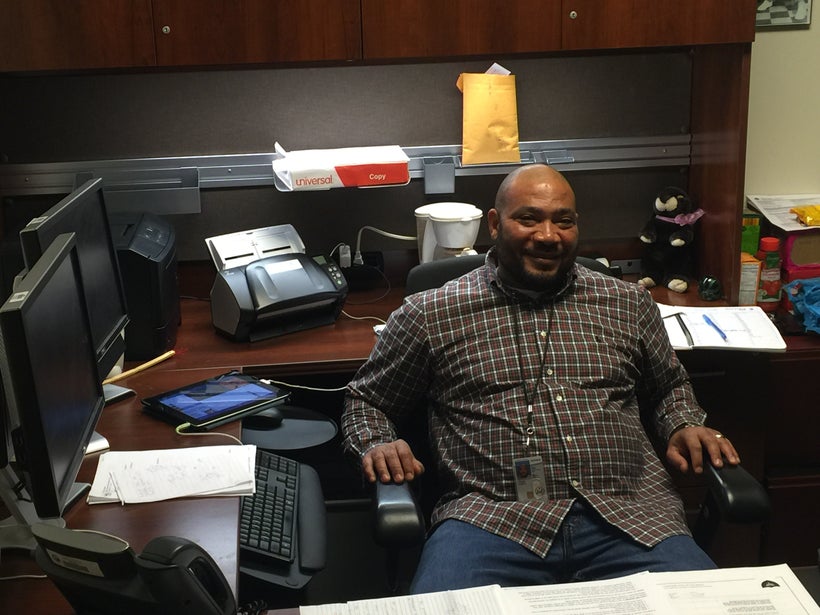 I was born and raised in St. Louis. Right down at Martin Luther King and Jefferson, around St. Louis Avenue. My mother had seven kids and she couldn't read or write. She had a developmental delay. Her father was an alcoholic. So I kind of like come from the typical background of someone who went into the prison system. Pretty much from the age of four to the age of 15 I was in the foster care system, because my mother couldn't take care of seven kids. When I left the foster system I pretty much just left and said I'm done with this system. My sister saw me laying on the couch and she said, what you going to do and I said, what do you mean what am I going to do?
School ain't doing nothing for me. I'm not getting nothing out of it. I'm pretty much existing in abject poverty, which is going nowhere, so I've got to find a fast way out of this. I started committing crimes at the age of 12, you know, petty theft, shoplifting, purse snatching, stuff like that. Off and on until at the age of 14 when I started committing robberies and by 15 I was all the way in. From foster care to the juvenile system and then at 17 I went into the federal prison system for an armed robbery at the downtown St. Louis Post Office. A woman identified the hat my co-defendant was wearing. The hat said 50/50 Car Wash.
At the time this car wash was at Jefferson and Martin Luther King. When she identified the hat, the police went to the car wash and said everybody produce your hat. My nephew couldn't produce his hat, so the police started watching him. I fit the description of the light skinned person that committed the robbery, so they started watching me. They saw my co-defendant and knew they had their suspects and they started coming after us. They also had our fingerprints and all that from the robbery.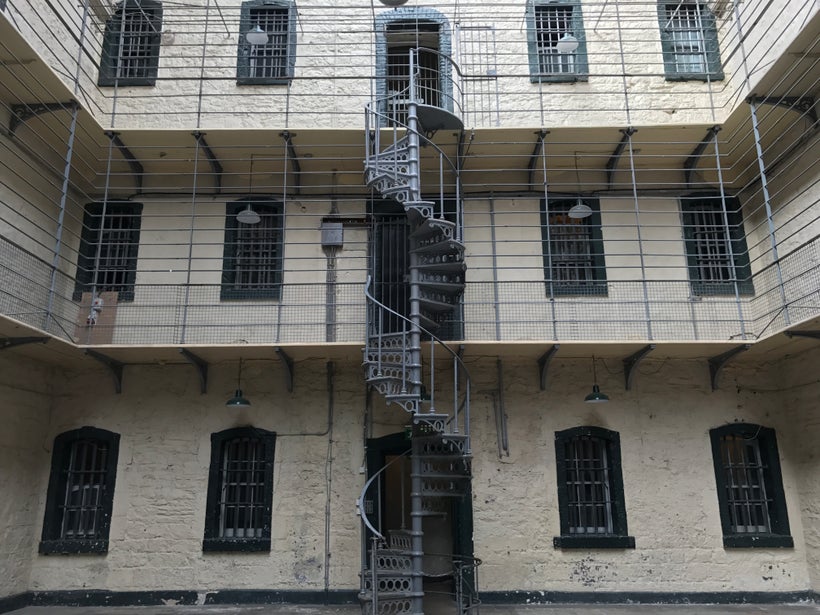 I spent 15 years of a 35 year sentence in federal prison. I did 10 of those years in Super max. I went in at the age of 17 in 1986. Sitting there up at Marion. Inside the belly of the beast. Any time they pop the doors you've got to be ready, because you don't know who's going to stab who. You've got the Aryan Brotherhood, the Mexican Mafia, you have all these different clicks and factions you're dealing with on a daily basis. At that time I was 25 and had eight years in. I was like, man, I'm tired of this, but I didn't have a shot of getting out I thought. I said if I ever get a shot I'm done with this and finally my time came when I went to the parole board in 95-96. They didn't let me out that first hearing, but I got out in 2001 when I was 32 years old.
I lived like I was in prison. I put a structure in place and all my time was accounted for. I got up in the morning at five o'clock and worked out from five to seven. I was on the bus at eight am going to school, even though my first class was two hours later. I spent my time studying and getting to know the campus, professors and student advisors. When my school day was over I went to work at the Pasta House. At ten pm I went back home, slept and then I was back at it again the next morning. I stayed busy because the minute I got idle I wanted to get high, smoke some weed and everything else. I started volunteering in the community. Bagging up groceries for the Urban League. I did that every weekend.
My parole officer asked me to come and speak to some guys and the community about what it was like being on probation. I would talk about getting it together and staying out of prison. Eventually he asked me to work with them part-time assisting ex-convicts who were struggling. I was working on my masters degree and when I got done with my masters I told my parole officer I needed a job. He was like let's give it a shot and see what happens. We ran it by my judge and she was like fine with me. It wasn't that cut and dry, but pretty much in a nut shell that's how it played out.
It wasn't so much about hiring an ex-con as it was about hiring a qualified ex-con, because they're always advocating to hire ex-convicts. I started working in 2009. Program support specialist. That falls up under community resource development. I stay abreast on community resources as it relates to helping ex-offenders. I network and connect ex-offenders with jobs, housing, and medical care. I have a relationships with different community partners who are always donating clothes. Connections that I've built up to help prisoners get adjusted to the world.
You know, a lot of guys get the perception that I walked out of prison, walked into the federal probation office, and got a job. They don't look at the struggle. They just see it as hey, he got a good paying job, but they don't understand that it was eight years of peanut butter, crackers and Ramen noodles. Stripping and waxing floors on my weekends with no days off. Having to go to food pantries and getting assistance to pay my utility bills. They didn't see all of that. It was an eight year process for me.
Calling all HuffPost superfans!
Sign up for membership to become a founding member and help shape HuffPost's next chapter
This post was published on the now-closed HuffPost Contributor platform. Contributors control their own work and posted freely to our site. If you need to flag this entry as abusive,
send us an email
.