My name is Mike Shinoda; I sing and write music in the band Linkin Park. Most people are surprised to find out that, although I live in Los Angeles, I'm also an investor in a recycling center in Haiti.
The story of how I got started with recycling in Haiti began in disaster recovery. My bandmates and I run a non-profit called Music For Relief, which focuses on rallying the music community to combat climate change and provide relief to victims of natural disasters. After the earthquake in Haiti, the majority of our efforts were focused on Port Au Prince.
A childhood friend of mine, Andrew MacCalla, was one of our main contacts on the ground in Haiti. He worked for an NGO, and spent the good part of the year in the areas hit hardest by the disaster. When he came back, I had him over for dinner. Of Haiti, he said, "they have a 75% unemployment rate, over 50% illiteracy, and cholera is about to be upgraded to endemic status. You know what could solve all those problems? A sustainable recycling program. I'm thinking about starting one."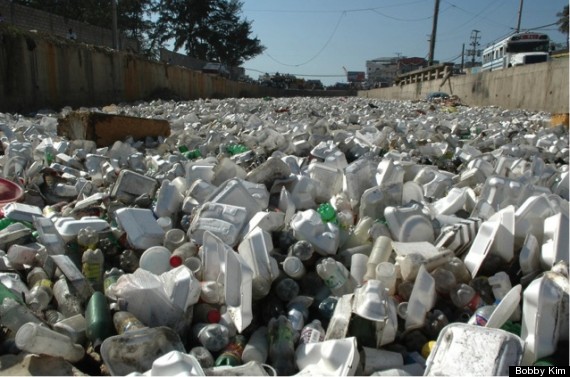 (Photo: waterways in Port Au Prince)
Of the 10 million people in Haiti, about 3 to 4 million live in Port Au Prince. The city is a framework of unpaved dirt roads and canals, all littered with plastic waste. With so many people packed into a dense,city, the cholera problem has been a constant problem, exacerbated by pollution and lack of information about how the disease spreads. Theoretically, a recycling program could help, by getting trash off the streets and out of dirty waterways (where people were washing their food and contracting disease).
Making our recycling program a non-profit was, at first, a consideration. But Andrew, our other partner Brett Williams and I decided that treating it like a charity would make it hard to sustain, and -- more importantly -- we wanted the Haitian people who collected plastic for SRS be rewarded not only with a proper wage, but a sense of pride that they had a steady job and were cleaning up their community. We decided to make it a social business.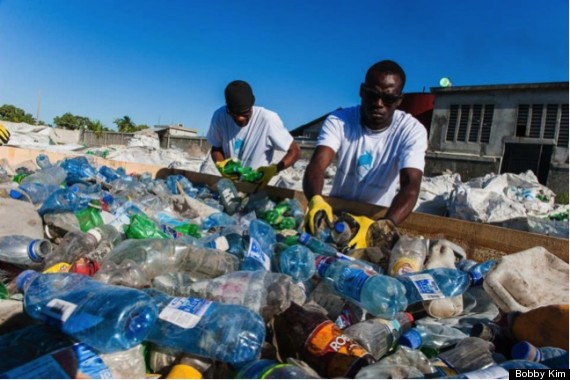 We called it Sustainable Recycling Solutions, or SRS Haiti. It's not a catchy nor glamorous name, because collecting trash isn't a glamorous business. It started off slowly, with a big empty lot that basically looked like a dump. But within a month, we were bringing in over seven times more plastic than we had initially predicted. In a year, we had blown through our collection projections, with over 4 million bottles off the streets. This success was not the product of marketing or promotion -- we simply opened the doors, treated people fairly and let the people hear about SRS through word of mouth. The real motivator was that the Haitian people are not only inspired to work, they are resourceful and loyal.
But the blessing of SRS's popularity was also a problem. Every person who brought in plastic needed to be paid for it, and as it became popular, we couldn't keep up with the demand. After about a half a year, we had to shut the doors. We were on the brink of closing down completely.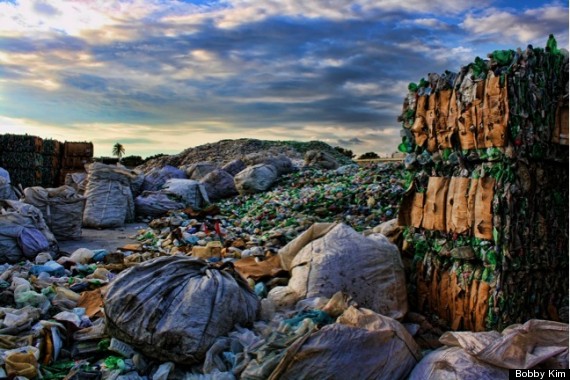 But we weren't done. After working together for months on a business plan and market opportunities, the Clinton Foundation came to our aid. Everyone who has worked in Haiti told us that President Clinton and his team are passionate about supporting the country, and our first-hand experience with him was consistent with that reputation. The foundation provided a grant that not only allowed us to regain our balance, but allowed SRS to make plans for a sustainable and exciting future.
With a new washing and flaking line, SRS will now take one more step in the rapidly evolving recycling supply chain to make a more valuable product. In doing so, we'll hire more full-time workers and collect even more bottles off the streets.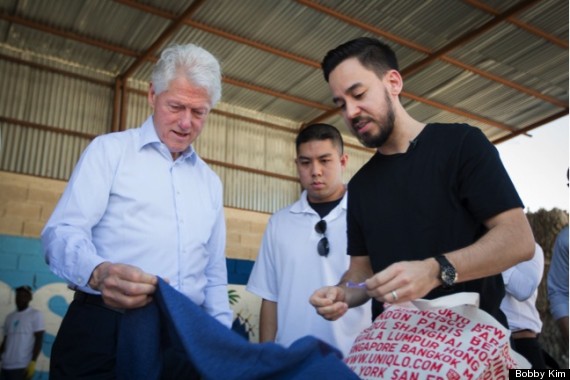 President Clinton visited us in Port Au Prince. We showed him the various items we were beginning to make from the plastic we collected. So many things can be made from recycled plastic. Sure, bottles can be made into new bottles, but they can also be made into new items, from toys and furniture to apparel like t-shirts, jackets, sweatshirts and even pants. Nearly anything made from "poly" or plastic can be made from recycled instead of virgin plastic. One of my favorite items from recycled plastic is workout gear made by Impact Eco, which looks and functions just like the best gear by Nike or Adidas, maybe even better. I like it so much, we've started experimenting with recycled PET merchandise (backpacks, jerseys and t-shirts) for my band.
The "what to make" part of the story is just beginning for me, and I'm excited about seeing where it leads. But SRS and the impact it's already had, thanks in part to the Clinton Foundation, has been worth the ride.
Calling all HuffPost superfans!
Sign up for membership to become a founding member and help shape HuffPost's next chapter