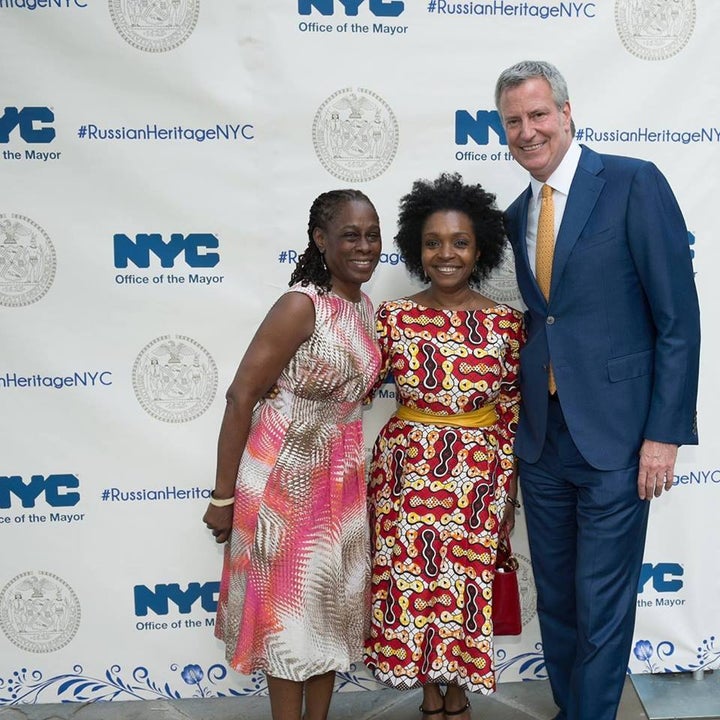 Once you get past the hustle and bustle, fast pace moving spirit of the city life of being in New York, it will take you no time to call it home. New York City by itself is something special. This beautiful metropolis is home to some 19,378,102 people from various ethnic backgrounds.
As a Haitian-American, I have traveled around the world and have never in all my life seen such diversity. You can literally go from one community to another and find every culture on this planet within walking distances of each other. Now that is diversity.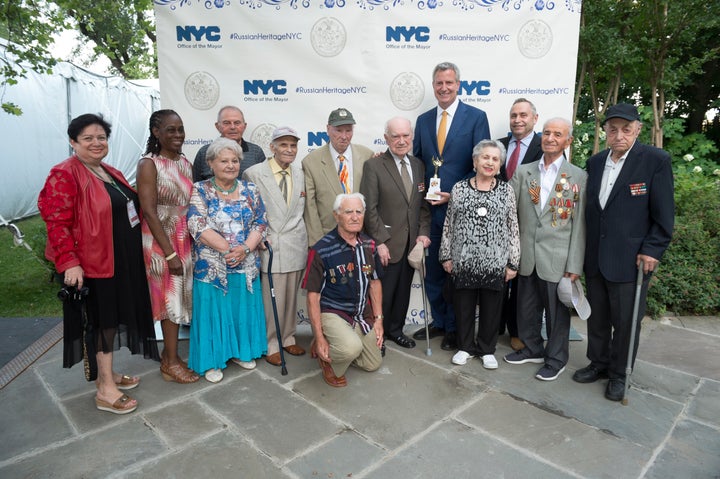 Each community upholding the cultural beauty of their heritage, and incorporating it into the fabric of their new home, right here in America. New York City.
New York City is a mix of ethnic blend of people from all over the world from South East Asians, Asians, Africans, Caribbeans, Latin Americans, Middle Eastern and Eastern Europeans. And among them are my new found friends from the Russian community. The Russian community is by far one of the most endearing group of people to me, since it was the lovely Olga that taught me to do nails some 30 years ago. Using my new craft helped me rise to the top and become one of the most recognizable names in the fashion/beauty industry as a celebrity manicurists.
I recall going to Sheepshead Bay in Brooklyn, New York, to learn the trade of becoming a manicurists. It was with great pride that this woman, that was old enough to be my mother, that patiently taught me the artistry of nails, nail art, that would change my life forever and open up doors for me that would bring me full circle and bring me back to this community.
According to Wikapedia the New York Tri-State area has a population of 1.6 million Russian-Americans and 600,000 of them live in New York City. There are over 220,000 Russian-speaking Jews living in New York City. Approximately 100,000 Russian Americans in the New York metropolitan area were born in Russia.
Those are some pretty amazing stats. But my contact with the Russian community has always been that of a fond one, working with super models such as Sasha Pivovarova, Irina Shayk, Natasha Poly to name a few of the beauties I have had the wonderful joy of working with during my fashion career. While giving such serve to Russian icon, noise makers such as Ksenia-Sobchak for Harpers Bazaar.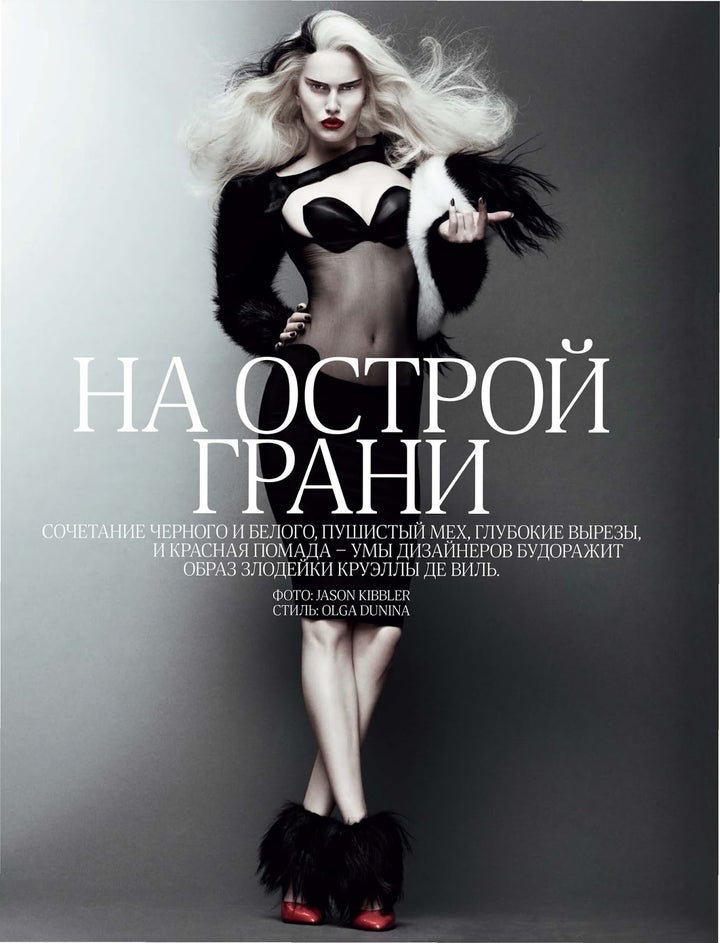 Fast forward to now, the Russian community still has a soft spot in my heart. This past June I had the honor and privilege of celebrating Russian Heritage Month with the Russian American Foundation, the beauty of its people in my favorite genre, In the world of Art & Culture. No better way to learn about a people and their culture then through art, music, food and conversation. There was a whole month of celebration with the community spearheaded by the Mayor and his wife, of New York City, Bill de'Blassio, whom opened up Gracie Mansion to invite the citizens of this great city to honor their heritage from the old country. From music, food, and it's people the celebration was nothing less the magnificent.
My roledex of contacts have expanded considerably, meeting great artists and musicians that are not only citizens of the world but are gate keepers of their culture and promise to educate you and I on all the wonders of their diverse community, that is inclusive of their current surroundings, New York City.
President of the Russian American Foundation, Mariana Kovalyov who facilitated this month long of activities, made it her point to invite what seemed like every influential person of the Russian community to represent their rich culture, as well as those non-Russians to learn more about the beauty and gems they host right here in New York.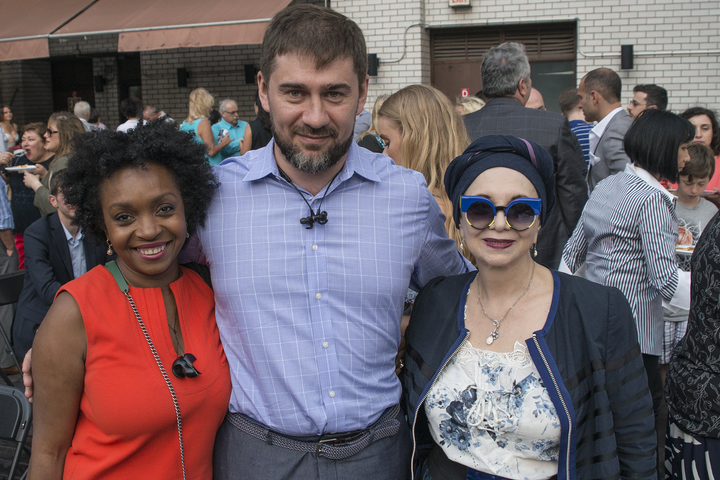 The artists range from fine art painters, to sculptures, musicians, and chefs whose work go beyond the Russian community.
One of my favorite art pieces is from Alexander Solotzew, his work of art embodies the love of color, people, passion and diversity. I could not resist owning one of his masterpieces. As I strolled through the exhibition which was held at the National Arts Club in Grammercy Park, I could not help but feel as though I was being transformed into each location that inspired his paintings. Their journey became my journey.
I guess what attracted me more to them was the love they shared together as a team. Alex and his bride Marina are not only lovers of each other, but lovers of art with an extensive family tree that drives their passion for humanity expressed through his paintings.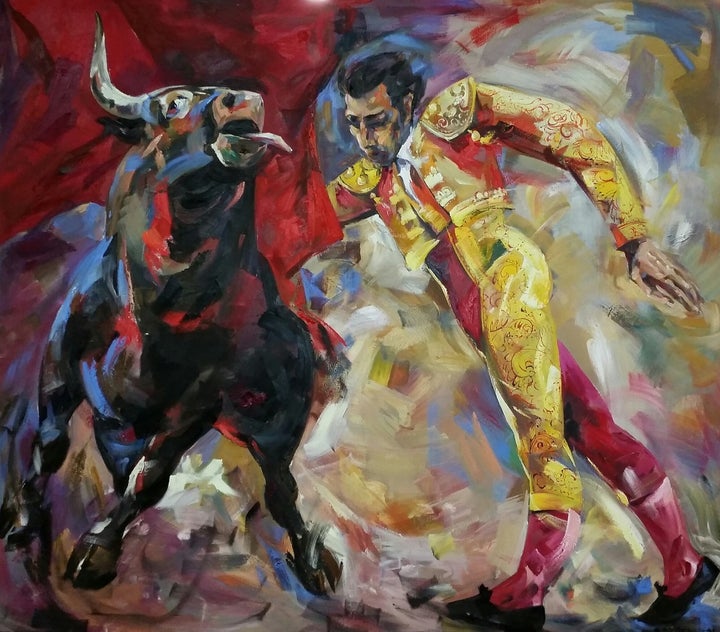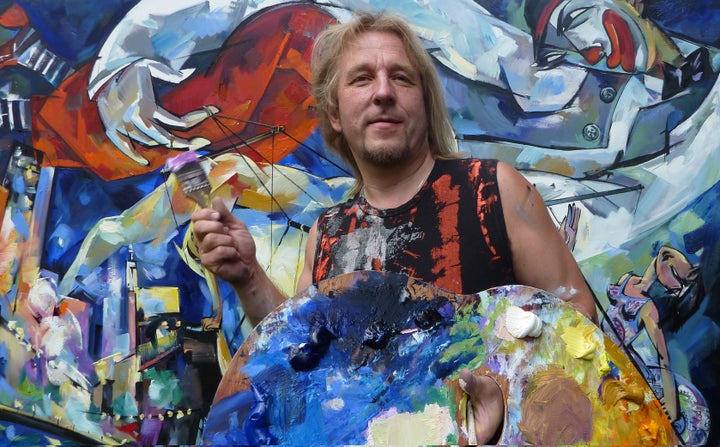 When you are willing to live and die for your passion, there exist no greater love.
The celebration continued as we gathered together once again at The National Arts Club for another soiree and this time with exhibition of Ella Kogan. Ella is a formerly classically trained musician. She has the souls of many of our ancestors that have been here before. They speak to us through her work, her art, her visions of those among us that may have been forgotten. Each piece speaks to your soul and seems familiar in one way or another.
Her use of bronze, clay draws you into conversation. I was very curious as to what each piece meant and what inspired her to shape each piece. Her response is as captivating as the pieces themselves, " We are all connected, through our challenges, and human predicament."
Her small figure conflicted with the mass of steel she uses to shape the stories she tells of the lives of those among us that seem to be lost, in pain, forgotten or damaged in some way. I thought, how could this small framed woman have the strength to work with such harsh metals." But whatever spirits that move her speaks to everyone that embraces her work and looks into the eyes of each of the figures she has created.
Ella possesses a thing that is not tangible to everyone, but you can feel her force.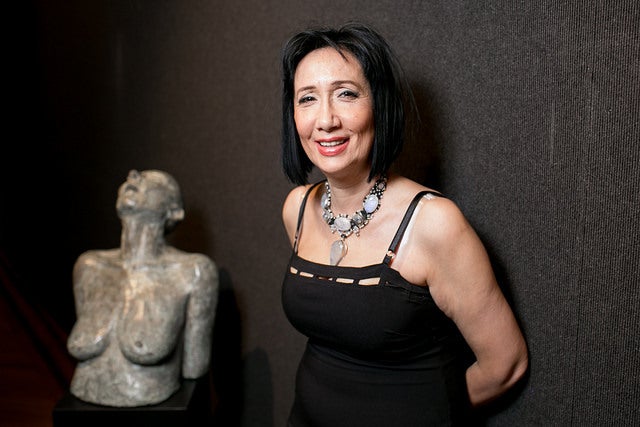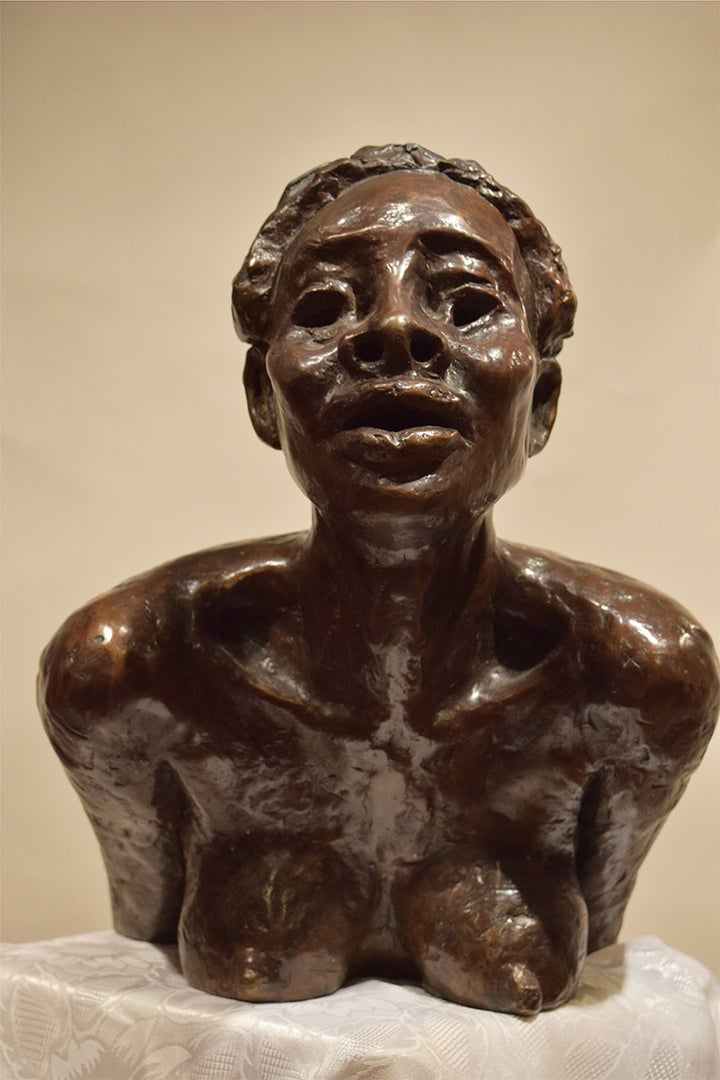 The festivities continued for me with the other thing I love to do most. Eat. I love food. I love presentation, ambiance, and the love that is put in preparing of a meal for people. Maybe it came from my mother, my aunts, my Haitian culture that expressed their love for you through food. Whether you were kin or not, a good meal you will get when you walked into a home of a Haitian. I loved the memories of my childhood, and the cozy feeling I felt, it gave me a feeling of safety. That is what I felt when I entered the doors of Mari Vanna on East Side of Manhattan.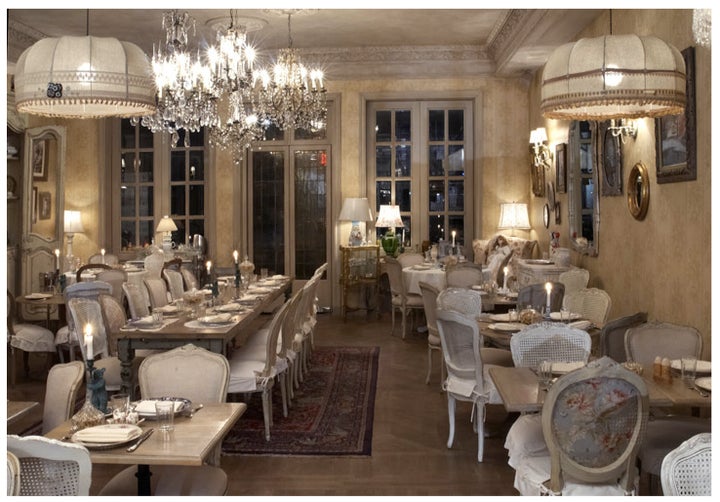 The decor is as charming as you would imagine it to be. The spirit of the greeters are warm and inviting as they meet you at the door. I felt warm and an invited guest, maybe it was the shot of home made Vodka, and we tried every flavor they had to offer. By the time the food tasting was completed I was ready for a nap.
Each plate setting was different from the next but made perfect sense. The wall paper, chandelier was perfectly placed in each section of the space and did not take away from the exquisite ambiance of it patrons.
So if you haven't experienced the beauty of Russia, don't worry we have plenty right here in New York City that have been brought from the old world right here in our backyard. The community is well taken care of by its own. The friends and families of the community take care of their own and want very much to contribute to the new society they have created in New York and the US.
So until next time cheers.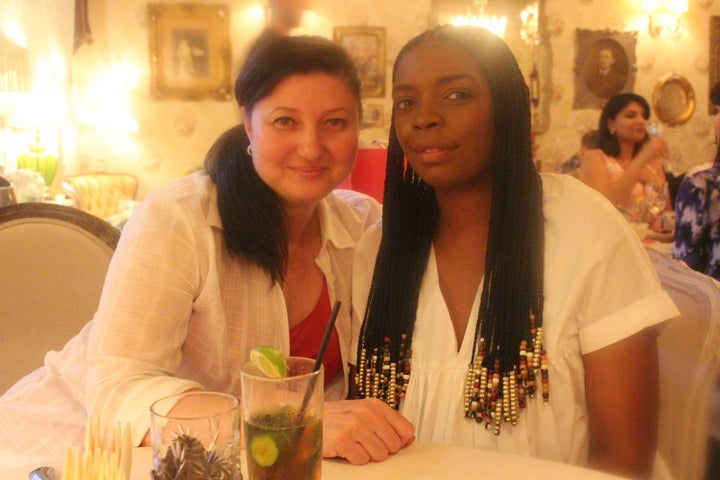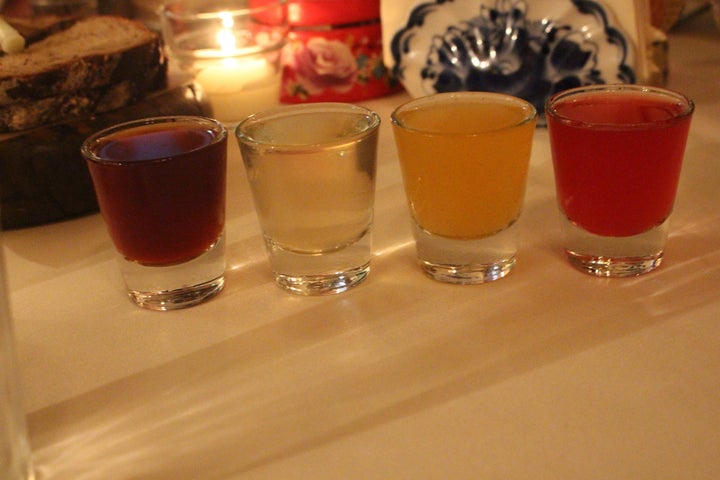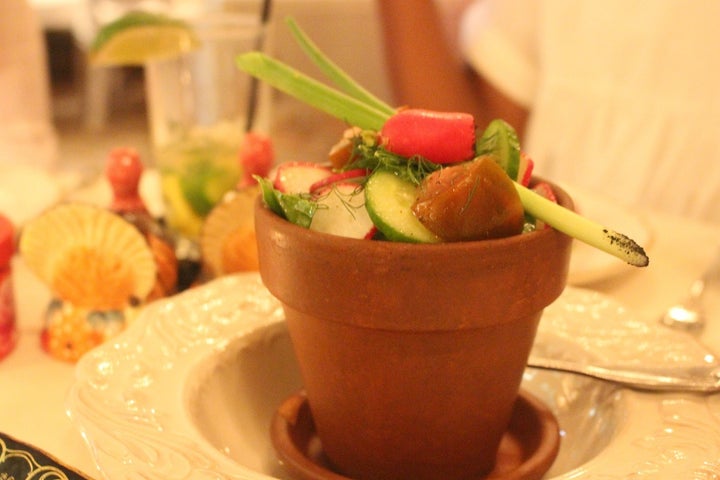 Related
Popular in the Community