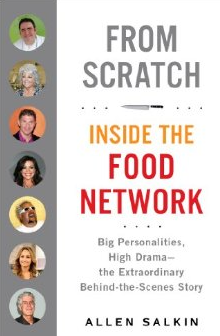 It's a common complaint among those involved in the food industry that the Food Network doesn't resonate with them. The shows are too simple, they argue, or too focused on entertainment value and less interested in the food itself.
The Food Network was founded in 1993 by a group of people that really didn't care much about food as a subject -- they cared about television. As author and journalist Allen Salkin explains in his new book, From Scratch: Inside The Food Network, the network's aim was never to showcase cutting-edge restaurants or elevate the level of discussion about cuisine in America. It was to make money. That's it.
"The business of the Food Network is not to get you to cook more. It is to get you to watch more Food Network," Salkin told The Huffington Post. "They are in the business of selling advertising."
A Food Network spokesperson declined to comment for this article.
The history of the Food Network can be summarized into three distinct phases. It took 10 years for the network to become profitable, and in that first decade, it was arguably more geared toward "foodies" than it is today. The shows featured chefs with better pedigrees or individuals with strong food backgrounds.
But as the network slowly discovered the power of chefs with strong TV personalities, such as Emeril Lagasse and Bobby Flay, it started to put a lot more effort behind people-as-brands. Thus, the second phase of the Food Network: the celebrity chef era.
Lagasse, Flay and Mario Batali, among others, all had hardcore restaurant backgrounds when they arrived at the Food Network. But thanks partly to Rachael Ray's runaway success, executives were quick to learn that the notion of "celebrity chef" is more about personality than resume (hello, Robert Irvine). After 9/11, viewers were especially craving comfort food -- thus launching Paula Deen's TV career and Food Network's move from red to black. "From a profit perspective, the best thing to ever happen to Food Network was September 11, 2001," writes Salkin.
Deen was soon followed by a slew of other female celebrity chef powerhouses without restaurants, such as Giada de Laurentiis, Ina Garten and more. And that formula worked well, for a long time. But Ray's "30 Minute Meals" hasn't aired a new episode in years, and even before Paula Deen's recent racism scandal, her show's ratings were already on the decline. Ratings for "Paula's Best Dishes" were down 15 percent in total viewers. Deen's admission that she had diabetes, after she agreed to endorse a diabetes drug, probably didn't help.
"She was a star that was already fading," Salkin said.
Now, Food Network is facing a new challenge: how to get viewers excited about food entertainment when sticking a pretty-yet-approachable woman (or a goofy man -- Salkin argues that Guy Fieri was the last big star the network has had) behind a stove is no longer enough. In the first half of 2013, Food Network saw its audience slip 16 percent for the key demographic of ages 25 to 54.
"Either the Food Network's radar for creating stars is now off, or the culture is less hungry for food stars," Salkin said. "People are more interested in the best meatball in their town rather than who is making the best meatball on Food Network. The food revolution has progressed. [The Food Network] rode a cultural wave and the wave may be subsiding."
Enter phase three: the post-kitchen era. "We don't need to learn how to chop an onion anymore," said Salkin. Thanks in part to the Food Network, that knowledge has already been spread.
And so, Food Network has shut down most of its internal production, which used to be the core of its programming. Now, there are more reality competition shows, from "Chopped" to the newer "Cutthroat Kitchen," plus a lot of hidden camera-type programs.
Food Network programming has proven so successful that other channels have found ways to improve upon its original blueprint. With "Top Chef," Bravo proved that other networks can stake a claim to the food space as well. The third season of daytime food talk show "The Chew," meanwhile, recently premiered on ABC. Two of the show's five hosts, Mario Batali and Michael Symon, became famous on the Food Network.
The Food Network is now rumored to be toying around with an idea similar to "The Chew" to air on Saturday mornings. One of the potential hosts? Katie Lee, the first-season host of "Top Chef."
From Scratch isn't a book that tells you a ton of scandalous secrets about Alton Brown or Sandra Lee. Instead, Salkin sympathizes with much of the network's talent, and believes that the hosts genuinely want to educate the public about food. But when you combine people with hospitality backgrounds with people from the TV industry, he argues, the end result is not always a smooth one. The Food Network had a scrappy start, a lot of lucky breaks and some really smart people behind it. But even if it's now a cable and cultural mainstay, it is still far from a constant hit-making machine.
"They are at another major crossroads as they hit their 20-year anniversary," Salkin said. "They don't know what the next 20 years is going to bring."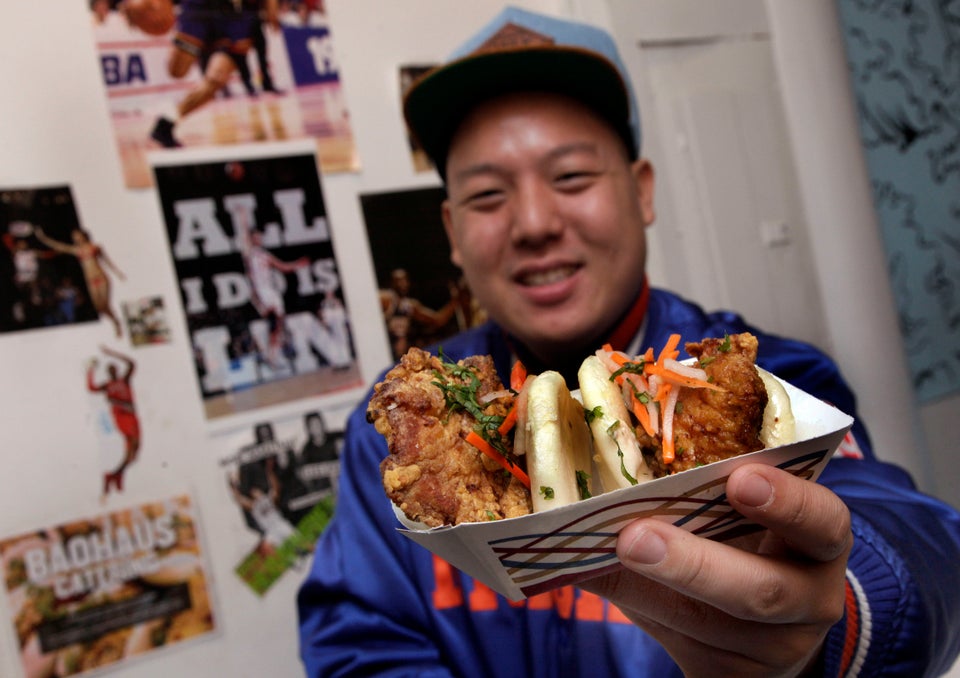 11 Most Polarizing Celebrity Chefs