With the announcement of the new iPhone 7 last week it is time for some reflection on just how far we've come in our connected world.
It was 33 years ago that the Compaq Portable computer was released, weighing in at a svelte 28 pounds with a whopping 720 KB of memory and a then state-of-the-art green screen monitor. Retailing for $3950, it's revolutionary feature was a leather handle to tote it around.
The newest rendition of Apple's now ubiquitous smartphone weighs in at 4.87 ounces and features 256GB of memory, a 12 megapixel camera, an HD retina display and is retailing for $649. The revolutionary new development is what it doesn't have...a headphone jack.
My new documentary, Silicon Cowboys, the David vs. Goliath story of Compaq Computer, will be released in theaters and on VOD this week and gives us a reminder of what was once considered the cutting edge in mobile computing and started a revolution in technology.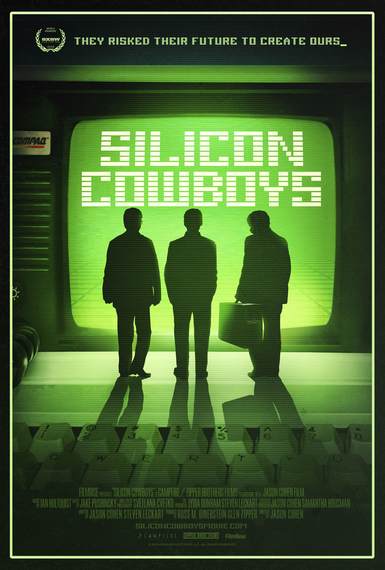 When the Compaq Portable began to appear in the aisles of airplanes and on commuter trains nationwide, most mistook it for a sewing machine with it's hardshell case and girthy footprint. But the Compaq had a secret weapon. It was compatible with the IBM PC, the "Big Blue" entry into the personal computer space that had taken the industry by storm in 1981.
Until Compaq, no company had made a real dent in the portable computer market. And no one had dared to take on the behemoth IBM, the only name in computers for four decades and now the standard-bearer for personal computers with its IBM PC.
Along came an upstart, not from the burgeoning tech scene in Silicon Valley but from Houston, Texas. Compaq's founders, Rod Canion, Jim Harris and Bill Murto, three mild-mannered nerds from Texas Instruments, dreamt up the idea at a Houston diner where they sketched the original design on the back of placemat.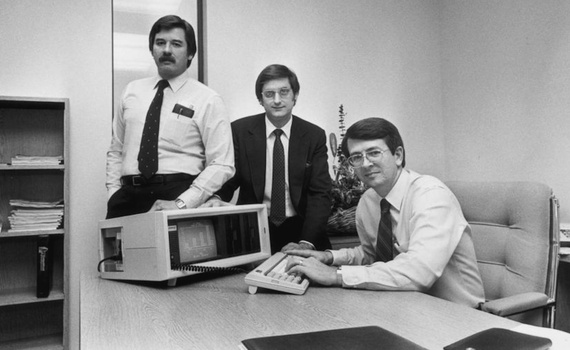 In 1981, there was no frenzied climate of angel investors and billion dollar IPO's we've now come to know in Silicon Valley. Compaq had to secure financing with a flimsy business plan that included the placemat sketch, eventually scoring some limited financing.
From there they toiled away to build a machine that would run all the software made for the IBM PC. In order to avoid copyright infringement and a visit from IBM's high-priced lawyers, this "reverse engineering" of the computer had to be done in a clean room without the aid of any IBM manuals that could have clued them in on the code they were attempting to mimic. One engineer referred to it as similar to "playing baseball blindfolded."
When the portable hit the market, it was a game changer for computer geeks and the business community alike. Suddenly people could go home from the office on the weekend with their "luggable" and finish their work before Monday, albeit with a strained back muscle or two.
The Compaq portable sold $111 million dollars worth of computers that first year, the fastest growing company of all-time at that point, eventually becoming the fastest to hit the Fortune 500 list. From there, they proceeded to chip away at IBM's stranglehold on the PC market, topping them with each new product offering over the next decade, including in the desktop space.
As they climbed the tech landscape, Compaq also set the bar for the corporate culture that is prevalent today in startup culture, with office perks like free food and drink, open floor plans to allow for more collaboration and absolutely no VIP parking for executives. They were also one of the first to introduce the concept of an event to launch a product with the likes of the Pointer Sisters, Irene Cara, David Copperfield and other 80's icons making cameos at glitzy gatherings to introduce their hardware to the world. Not to mention an out of the box and downright cheeky commercial campaign featuring Monty Python's John Cleese.
Compaq eventually banded together with the other smaller players in the industry to develop the standard we've all come to know in the PC world that allows us to use software from any manufacturer and all access the same internet from the brand of our choice. In the process they stopped IBM from its ultimate quest for complete control of the way we all connect.
Compaq was a David who took on a Goliath and won in convincing fashion. Venture capitalist Ben Rosen, who originally funded Compaq equated their battle with IBM to somebody today starting a company with the goal of "putting Google out of business." Chris Cantwell, co-creator of AMC's Halt & Catch Fire, which is inspired by the Compaq story, reminds us that without Compaq we would not say "Are you a Mac or a PC?" but rather "Are you a Mac or an IBM?"
Compaq eventually fell prey to some of the pitfalls of corporate success they had railed against. So why is a company that no longer exists (they merged with HP in 2002), relevant when we look at the mobile world we now live in? That monstrosity of a machine was the first time people considered what life could be like if you could take your work (and eventually your life) with you wherever you go. The idea that we would someday all be meeting on the same network in the sky was not yet realized but the revolutionary design combined with the compatibility to free you from the grip of IBM and that leather stitched handle to take it with you, truly was the spark to understand how you could break the shackles of the office desk environment.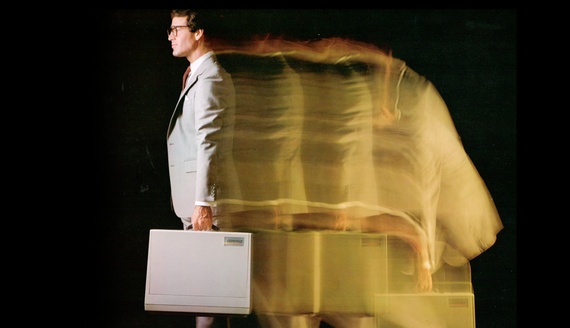 Some have argued that you cannot get to the iPhone with the Compaq portable. So as you read this on your iPhone, iPad, Galaxy or tablet of choice, think about how it got into your hands and the your medical bills savings from carrying something so compact.
For more information about Silicon Cowboys, please visit siliconcowboysmovie.com.
REAL LIFE. REAL NEWS. REAL VOICES.
Help us tell more of the stories that matter from voices that too often remain unheard.