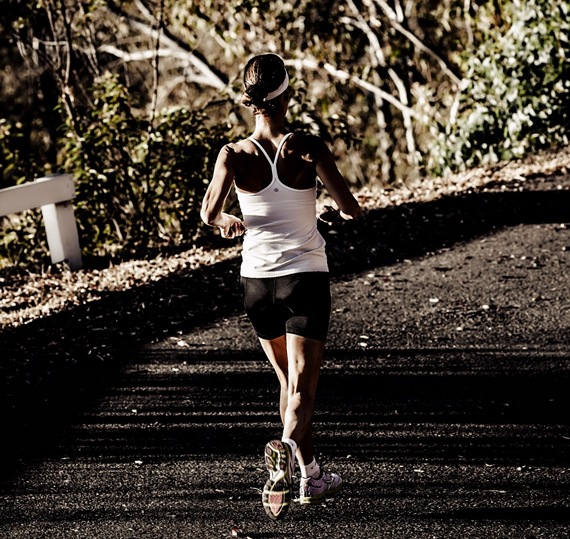 Each day I encounter people paralyzed with fear of the unknown. They have no idea what their potential is professionally, physically, and emotionally because they are too afraid to expose themselves to failure. I know because I was that person. In my twenties, I was the person so afraid to fail that I kept everything comfortable and safe in my career, my athletic aspirations, and my personal life. As a child, I was told by my father I was the smart one in the family. It was a lot to live up to coming from the most erudite person I have ever known. The arts and athletics were verboten, "You're too smart to waste your time in home ec and sports. Stick with academics, unless you want to fail." And so I stuck with the one thing I knew I was could excel at: academics. My father's narrative reverberated in my brain as an eleven-year-old and continued throughout my life. My fear of failure hung over my head like a dark drizzly cloud and kept me from pushing the boundaries of ever really discovering my potential; I felt trapped in what I considered the prosaic life of an academic.
While academics came naturally to me, my deepest insecurity was always my shortcomings as an athlete. Although I was a varsity swimmer all four years in high school, my sister was superlative, the teams star swimmer; in comparison I was mediocre. My senior year in high school I threw away my goggles, my cap, and said goodbye to swimming. Trapped in the body of a skinny girl, I started working out in the gym and discovered that I was actually pretty strong. The gym workouts helped me grow out of my painfully skinny body, and a paradigm shift occurred, I would hear things like, "You're super athletic, and you have a great body." I would like to say it was the former that flattered me the most, but it was the latter.
In my late twenties, a girlfriend dragged me into a spin class, nothing about it appealed to me, but I agreed to join her. On that day, the course of my life changed. The class was full of cyclists, swimmers, and triathletes, most of whom were training for an upcoming race. I felt inferior, like I was posing, because I looked fit but really deep down I was still that skinny girl. As weeks turned into months, I became addicted to the class, my confidence in myself grew as I became physically and mentally stronger. It was the first time in my life that I did not feel inferior amongst a group of athletes.
I went on to buy my first heavy, cheap, road bike. Fearfully, I rode with a bunch of guys-- always hanging on in the back of the pack but never giving up. I would get dropped, I would cry, but I was indefatigable; I never gave up. It was a time redolent of childhood, riding my bike endlessly with the wind in my hair and no concept of time or space. Instead of going out on Friday nights, I would go to bed early filled with excitement for my long Saturday ride. I swam in the ocean religiously once a week, paroxysms of emotion paralyzed me each time I dove into the turbulent, frigid ocean water. About a year later, I saw the Ironman broadcast, it inspired me like nothing I had ever seen. It was on that day I decided that in one year I, too, would do an Ironman. It was a year filled with many ups and downs, and many times I felt I bit off more than I could chew. There were spills, stitches, failures, and lots of tears, but despite it all, I completed two races that year: a half Ironman and a full Ironman.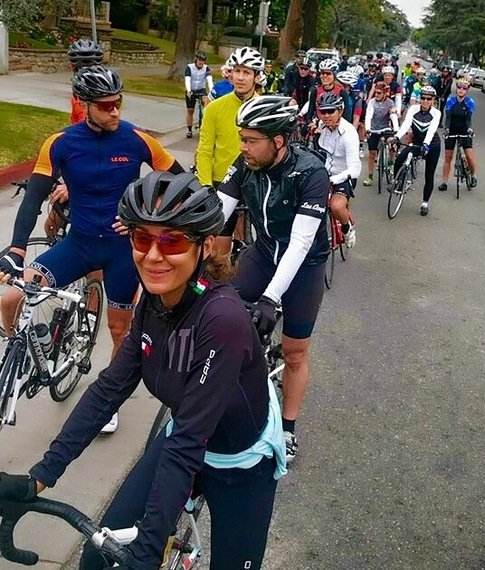 Those two races taught me more about myself than any formal education or professional job ever had. I believe that discovering inner-athleticism is one of the single most empowering things a woman can do for herself. For me, triathlon continues to change my life in many ways. It has taught me humility, patience, the spirit of camaraderie, and above all, it's made me believe that anything is achievable. I changed my career and committed my life to helping others by opening a health club that supports everyone in their quest to pursue the boundaries of their potential. Training for competition allowed me to let go of the exhausting quest for physical perfection. It was the reward of competition that inspired me, as did the physical and mental challenges of training. By competing in tough, grueling races I realized that my preconceived notions of what I wanted to accomplish in the world were not insurmountable. Doing Ironman forced me to finally capitulate and embrace my inner-athleticism. It was with that notion that the clouds finally parted, and the sun shone over me in a lemony brilliance, far brighter than I ever expected.
I have since committed to racing at least once a year, even in the years I had each of my children. Training and racing brings balance, solitude, and a lot of joy to what has become a pretty crazy life. I've endured the agony of being very sick in a race, and I've won races. But regardless of the outcome, I've always finished with a renewed spirit, having learned something new and valuable about myself when I push the boundaries of my comfort zone.
Fifteen years later, the health club I opened called TriFit still exists with the singular purpose of helping others overcome their greatest fears. We do this by encouraging everyone to commit fearlessly and wholeheartedly to their wildest dreams, and by doing so, my hope is that they will become the person they have always dreamed they could be.
REAL LIFE. REAL NEWS. REAL VOICES.
Help us tell more of the stories that matter from voices that too often remain unheard.