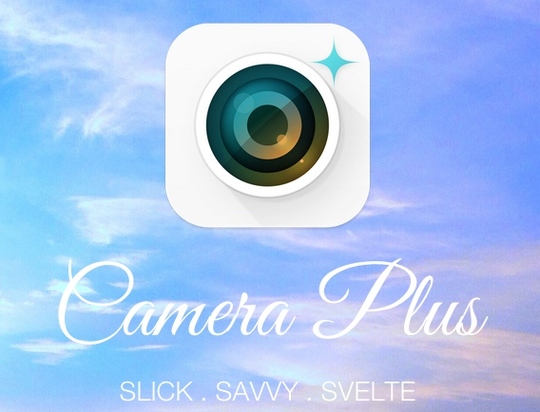 Camera Plus. A tiny camera app gets downloaded 22M+ times. The popularity of the app surprised a bit even for the developer of the app - one of the companies I advise called Global Delight. The reason for the surprise? The default camera that came with the iPhone was reasonably good. But... there was room for an even better camera. There was room to build a great camera app. That's exactly what Global Delight built.
Here is the background story.
Global Delight started in 2006 with the sole intention of developing killer apps that posed utility and flair. To be precise, the team wanted to build an app that got downloaded at least a million times. A "Million downloads" seems like a vanity metric but it was a good proxy to validate that they had indeed built a killer app.
Global Delight was setup in a small town in Southern India called Udupi. Udupi was famous its temple and for its food. If someone talked about software development work, the audience would simply raise their eyebrows with disbelief. The original GlobalDelight team had 6 engineers and 1 person each to take care of marketing and web development work.
Looking back, one can say that the GlobalDelight team got off to a reasonably good start.
The very first product was called 'Web2 Delight'. It was an early attempt to leverage Apple's Mac platform and the tentative Web 2.0 trend that was in vogue. Web2 Delight didn't make the 1M magic number. The attention then turned to a few game and puzzle based apps as apps in those categories were getting popular. They faded away quietly keeping the Global Delight team in the hunt for that one killer app.
Global Delight team brainstormed to arrive at something that would delight the smartphone world. The focus was not surprising as smartphones and apps on smartphones were witnessing huge growth. With the introduction of Apple's iTunes App Store in June 2008, they were presented with a nascent ecosystem to capitalize on. Little did they know that an opportunity would come in the form of a tiny camera app to be released on iPhone.
Building What the Market Wanted
Global Delight team was heavily engaged in several Mac forums where users constantly discussed things related to apps. What they liked, what they didn't like, what worked and what didn't. They also shared their wish list for apps and features. There were a growing number of people who wished there was a better camera with an iPhone. Most of them were amateur photographers who were happy to not have to carry a camera but the camera that came with the iPhone was not to the standards they were expecting. The iPhone 3G and 3GS lacked a hardware flash; zoom and plenty more. It would seem pretty absurd to be missing those features at this point in time.
A small SWAT team was formed to develop a camera app that filled the gaps left behind by the default camera app. It was October 2009 and the Camera Plus app was born.
Camera Plus project was a side project for the Global Delight team. It was not one of those "killer apps" that they were aiming for. In parallel, the search for the killer app continued. Meanwhile, downloads for Camera Plus was steadily growing. Call it word of mouth marketing or give it any other name, after a few hundred thousand downloads, the growth accelerated to breathtaking speeds. By the time team was coming to terms with hitting the 1M download mark, the number raced to 2M in record time.
Camera Plus had answered the iPhone's limited photography capabilities with the provision of a soft flash, live zooming and filters that went beyond simple photography. Soon, Camera Plus went on to capture the #1 spot under 'iPhone Photography' in the US as well as other countries.
Taking it to the Next Level
It was clear to everyone in the team that they had a winner at hand. Camera Plus was no longer a hobby project. The team then wanted to develop something that would complete the ecosystem. With a market for pros slowly opening up, they knew they had to throw their hat into the ring too. Thus arose 'Camera Plus Pro' in December 2009. It essentially added to the Camera Plus experience with particular emphasis on editing. It had a fully featured tool set that did what wasn't imaginable on mobiles a few years prior.
Both Camera Plus and Camera Plus Pro soon occupied their rightful place as crusaders for full-fledged iPhone photography.
The team that had waited with baited breath to see the 1M download mark had stopped tracking daily downloads. In no time, the download count had crossed 9M - 9 times the dream number that the team had originally set for themselves. It was magical.
Global Delight still is nestled in the small town where it started. But now its name is in the global app developer map as an App Store super star. With that comes a set of new responsibilities and the also time to paint a bigger dream. The team is hard at work brainstorming the roadmap for the re-launched Camera Plus 3.x and a host of other successful apps that they have released. The journey continues but now with a bigger dream!
Related
Popular in the Community