There's just something about the warm glow of candlelight that resonates a feeling of romance -- and what better emotion to embrace on your wedding day? Candles can play a large part in the overall atmosphere of a wedding area, from the ceremony site to the reception space.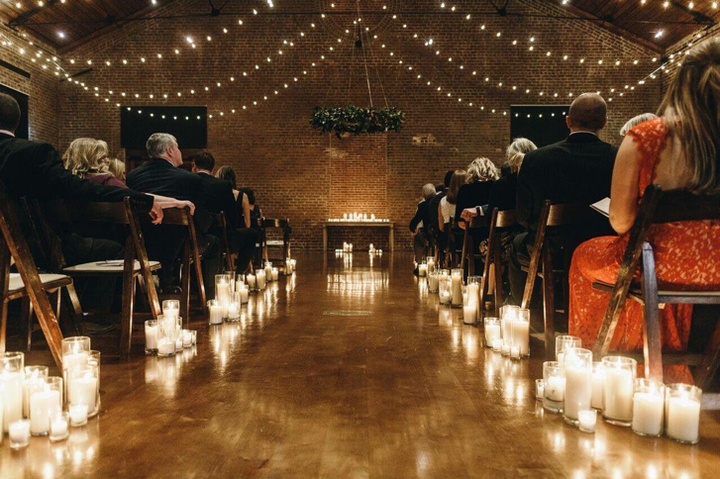 The ceremony site is home to some of the most intimate and meaningful moments of the day, so why not bring in some soft candlelight for full effect? "Lining the aisle with wax or LED pillar candles provides a gorgeously lit walkway for the bride," explains Audrey Isaac of 100Candles.com. "On the other hand, an elegant display of various sized candles at the altar will shed light on the emotional exchange of vows." Do be cautious when lining the aisle with candles and always be sure to follow any fire rules and regulations held by the venue, as well as alerting guests. Avoid open flames in events where little children may be running around on their own - better safe than sorry!
Sometimes, couples choose to have a unity candle ritual during the ceremony, which is another great way to incorporate candles into the 'I do's. Traditionally, three candles are lined up on a table at the altar – either three tapers or two tapers and a pillar candle. The bride and groom each take a candle and, together, collectively light the unity candle to signify their new union.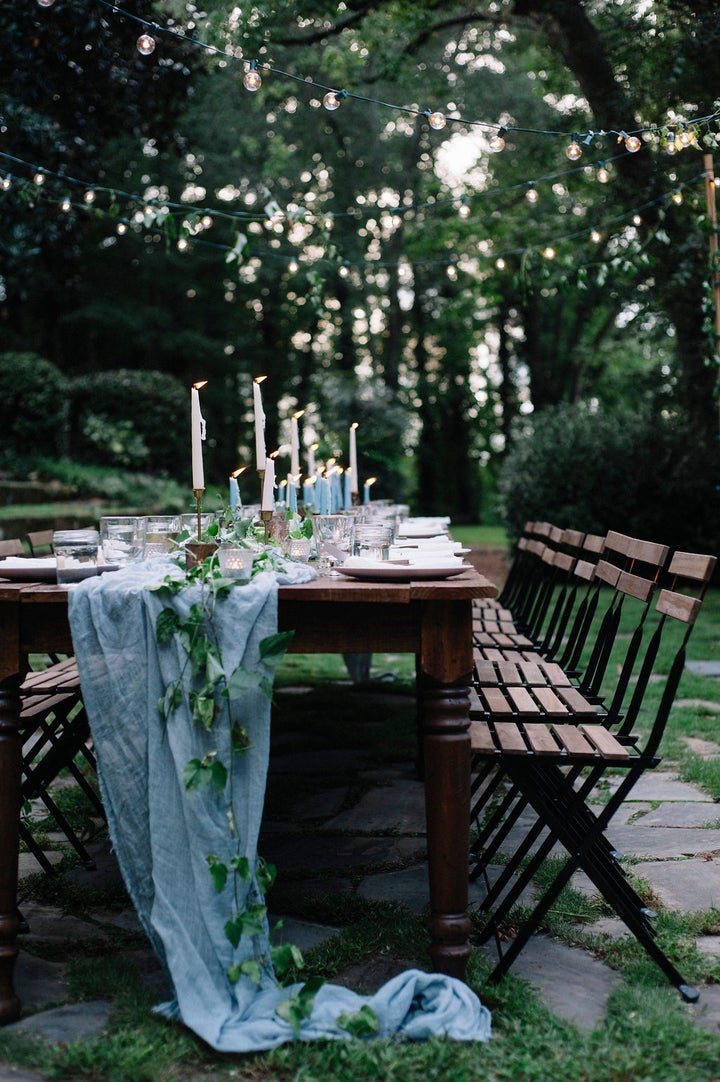 Cocktail hour is a time for mixing, mingling, and of course, snacking and sipping! Although the cocktail hour is but a pregame to the wedding reception, it can still be an exciting time for friends and family to get to know one another while the bride and groom share a private retreat from the day's activities.
Depending on the logistics of your wedding venue, décor for the cocktail hour space may be limited in favor of the reception area. However, "simple yet sweet votives placed on cocktail tables will provide subtle lighting while looking fabulous," shares Isaac. Throw some flowers into the mix for an unbeatable combination!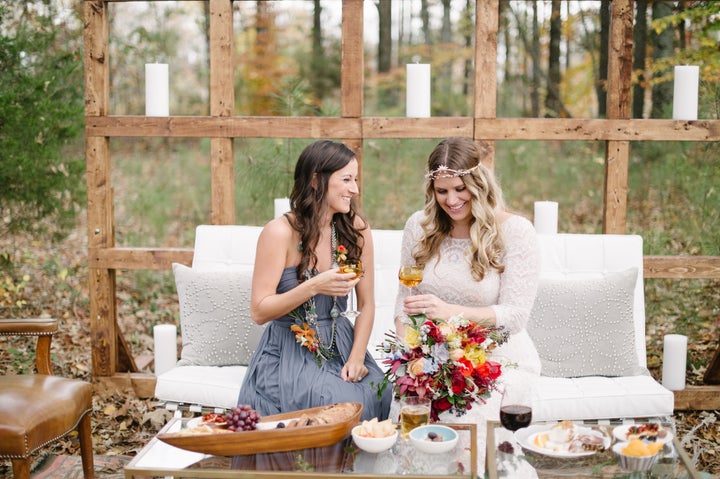 For most, the wedding reception is the piece de resistance of the whole day. Between cake cuttings, first dances, and much more mingling, it's no surprise that most couples choose to dedicate most of their décor to the reception space. In addition to uplighting and other professional lighting equipment, candles can add a certain je ne sais quoi to the celebration.
"Incorporate candles into centerpieces for a welcoming glow to open up conversation at tables," suggests Isaac. "Adding subtle votives to the cake table, bar, and other nooks can also create an ongoing warmth throughout the event space." Outdoor receptions can make use of hanging lanterns filled with candles for an ethereal feel. The possibilities are endless – it's time to get creative!
We can't forget about the post-wedding celebration! Continue the romance to your honeymoon suite with rich, scented candles that engage your senses. Although scented candles are a no-no for weddings (oh, the allergies!), they can be the perfect ingredients for your ideal private wedding night celebration.
Check in with your overnight accommodations to see if you can drop off candles beforehand and have them light them before your arrival after the wedding. You'll certainly be ready to relax, so why not create a peaceful, soothing environment with your favorite scents?
Amanda Zack is a proud millennial and wedding PR specialist with OFD Consulting, based in Richmond, VA. She also serves as a Public Relations adjunct professor at her alma mater, Virginia Commonwealth University. Inspired by the power of words, she is an avid storyteller with a love for animals, weddings, and anything else that elicits a smile.
Related