Pitcairn Islanders are welcoming and warm, with homestays costing about $100 per day full board. One of these, run by Steve Christian, a seventh-generation descendant of Bounty mutineer Fletcher Christian, and his wife Olive, seventh-generation descendant of fellow mutineer Ned Young, is now hosting Yours Truly, and an Australian couple celebrating their 30th wedding anniversary by completing a honeymoon circle.
They spent their first honeymoon on another remote speck, Norfolk Island between New Zealand and Australia, where the Pitcairners were unsuccessfully transplanted in the mid-19th century before many returned here.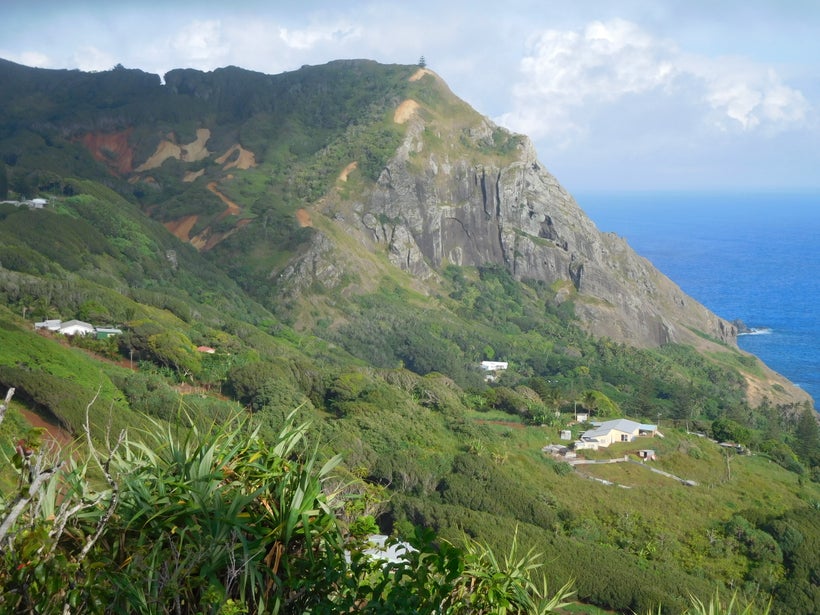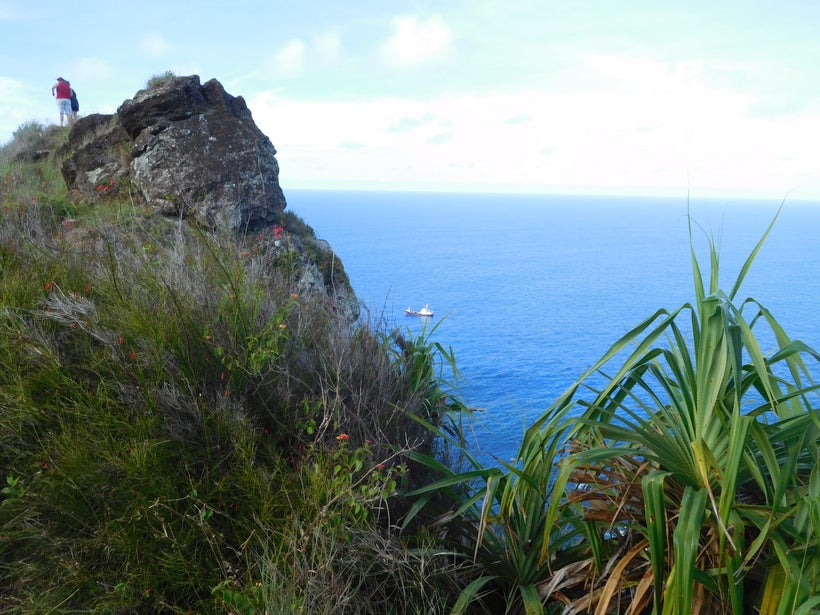 Thus is it that Steve and Olive are now bumping along the trails to the sites and sights on their quadbikes, the main means of mechanical transport here, with the Aussies and Yours Truly bouncing along on the back.
High up at Ridge Rope Lookout magnificent panoramas unfold down the steep, partially moonscape ravine to St. Paul's Pool and along the verdant rugged coast.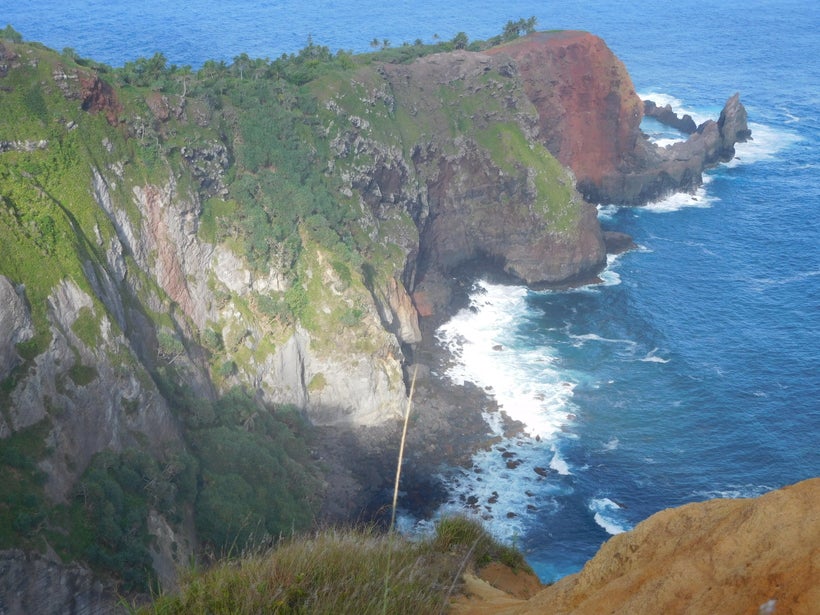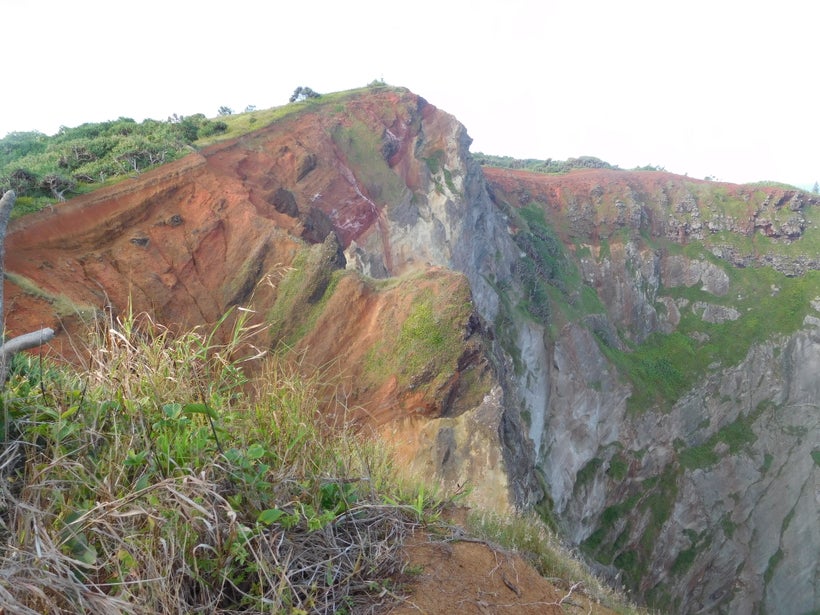 Down by the pool the view is equally spectacular as the turquoise sea pounds through black rock pinnacles and bubbles up through underwater blow holes.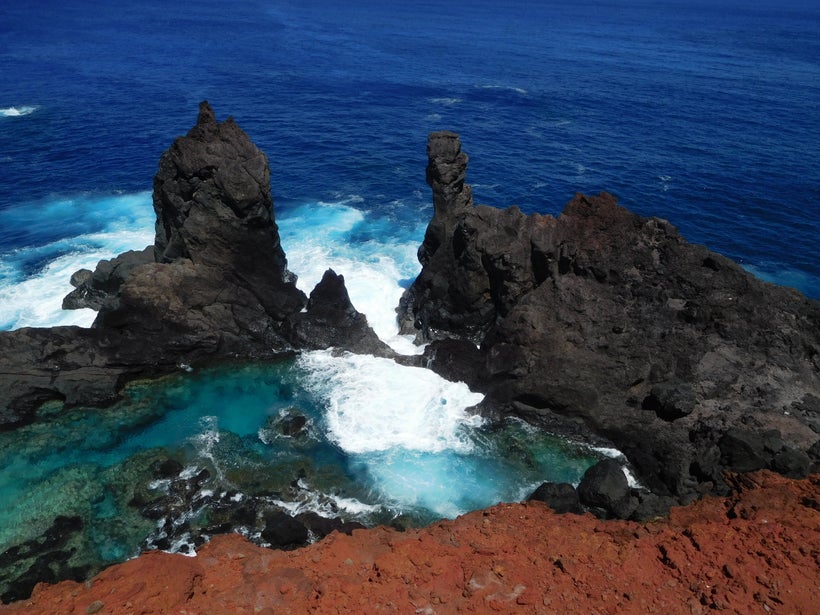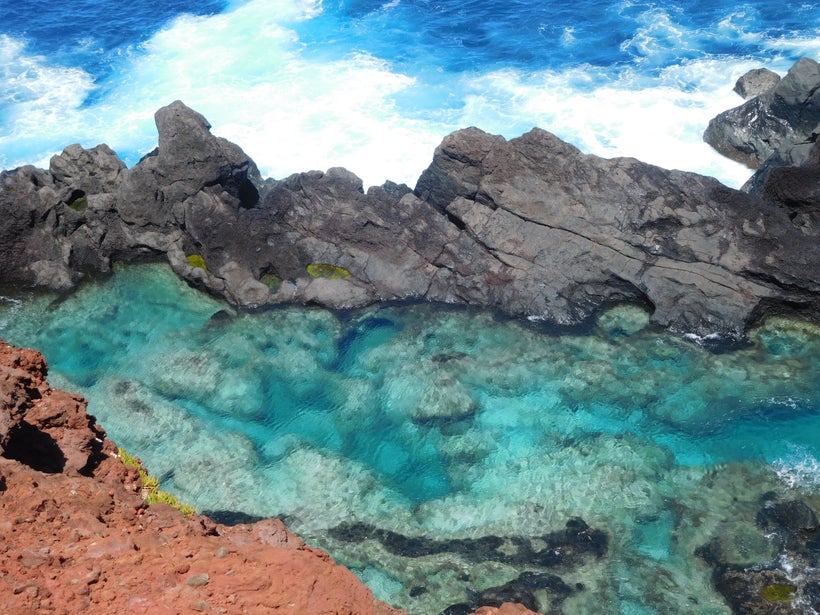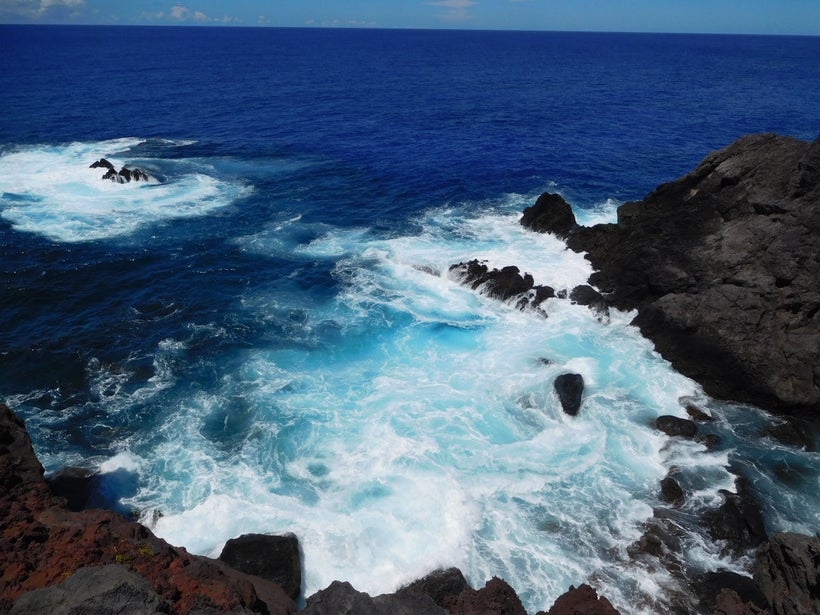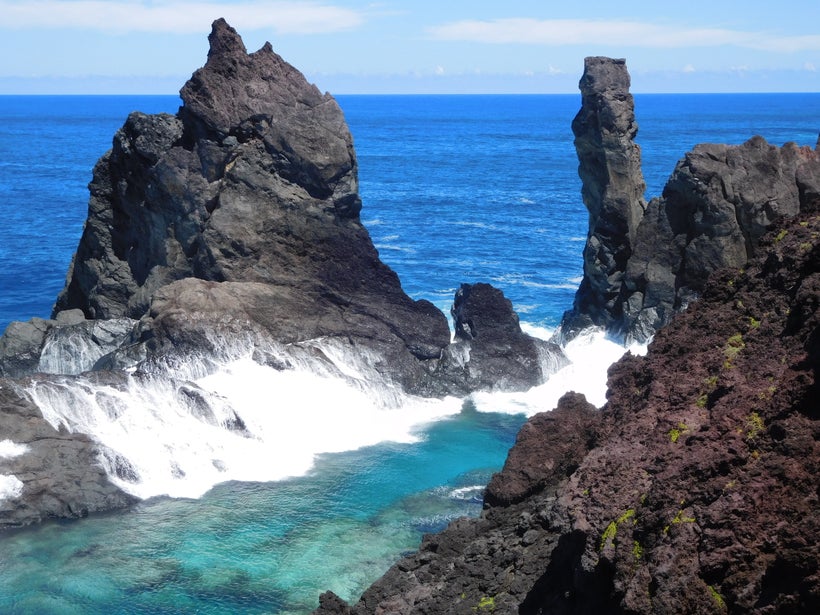 Some 1,000 feet up at Highest Point – yes, place names here are self-explanatory – the views are equally magnificent over the green crags and hills, down to the valleys, and on to the iridescent blue ocean. Flowers abound everywhere – blue, violet, red, carmine, yellow, orange and every shade in between and beyond.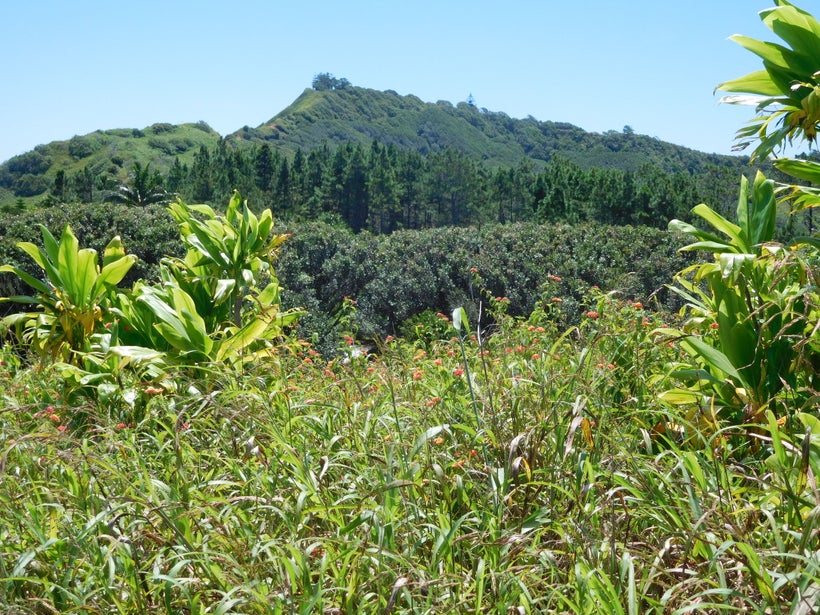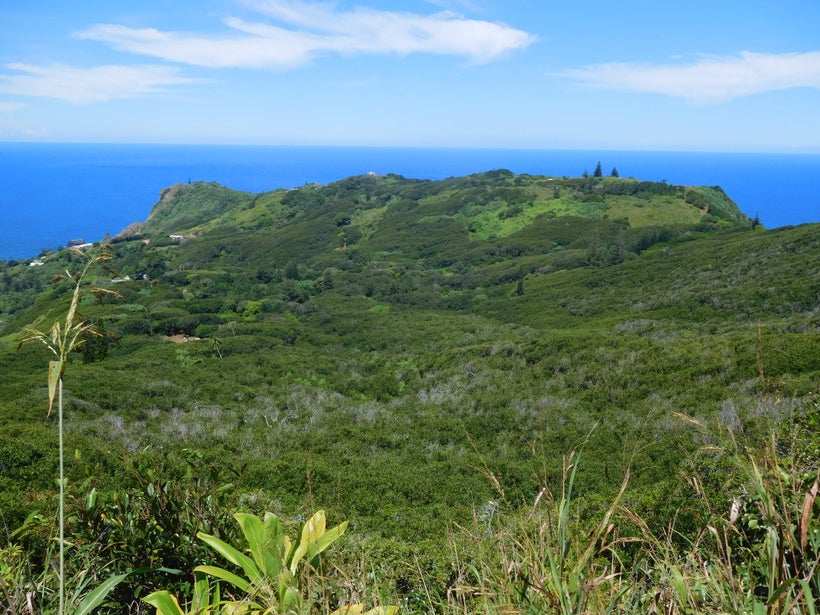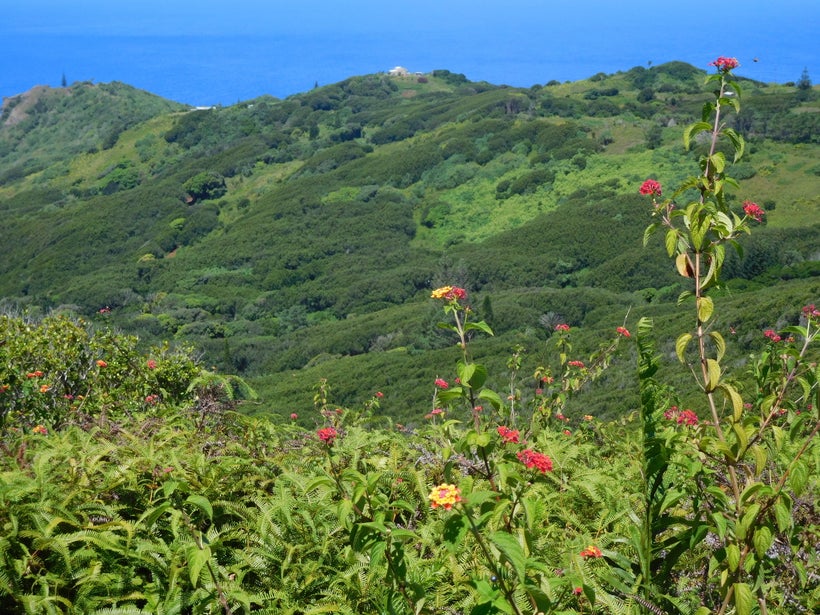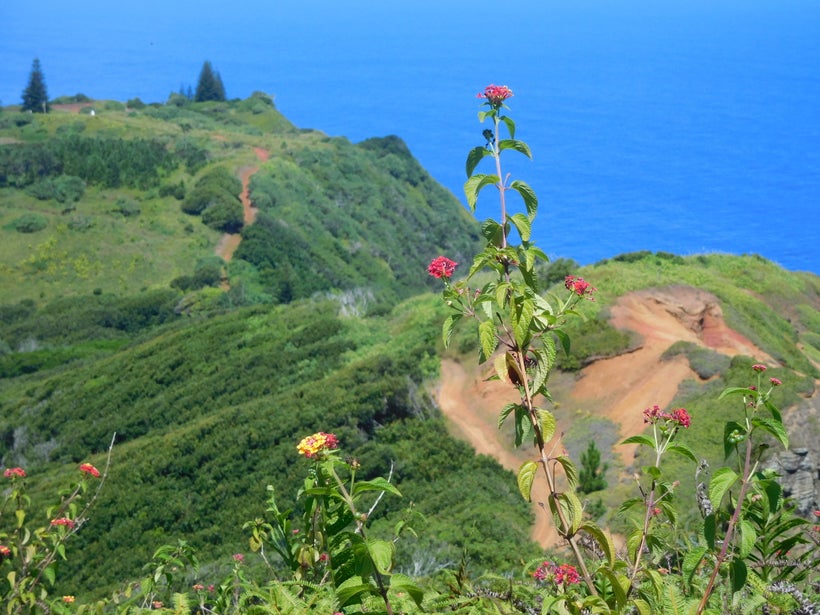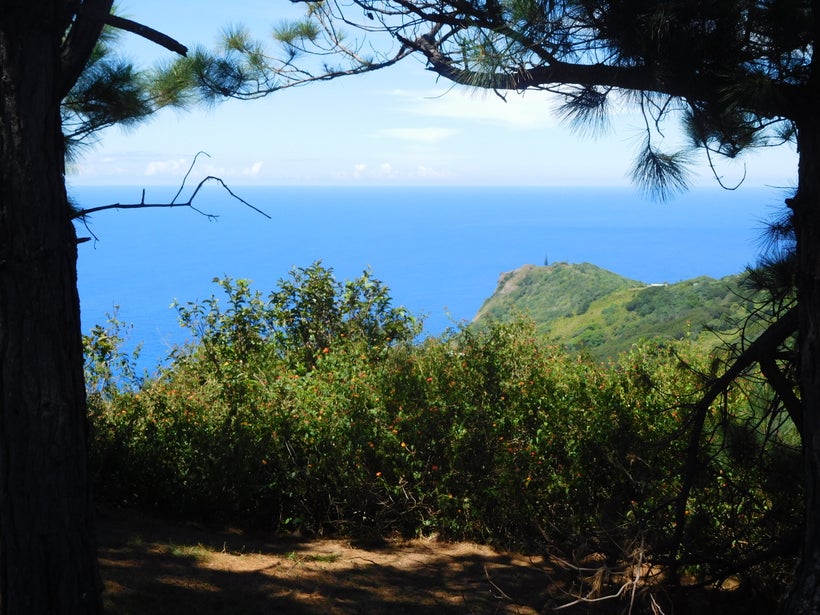 At Highest Point a multiple signpost lets you know just where you are: 9,322 kilometres from New York, 2,325 from Tahiti, 7,493 from Sydney, and 15,259 from the South Pole.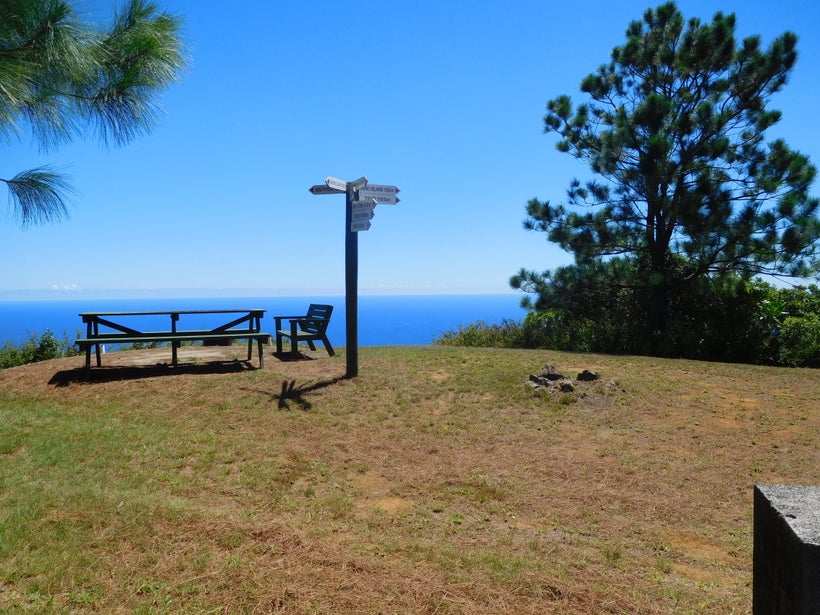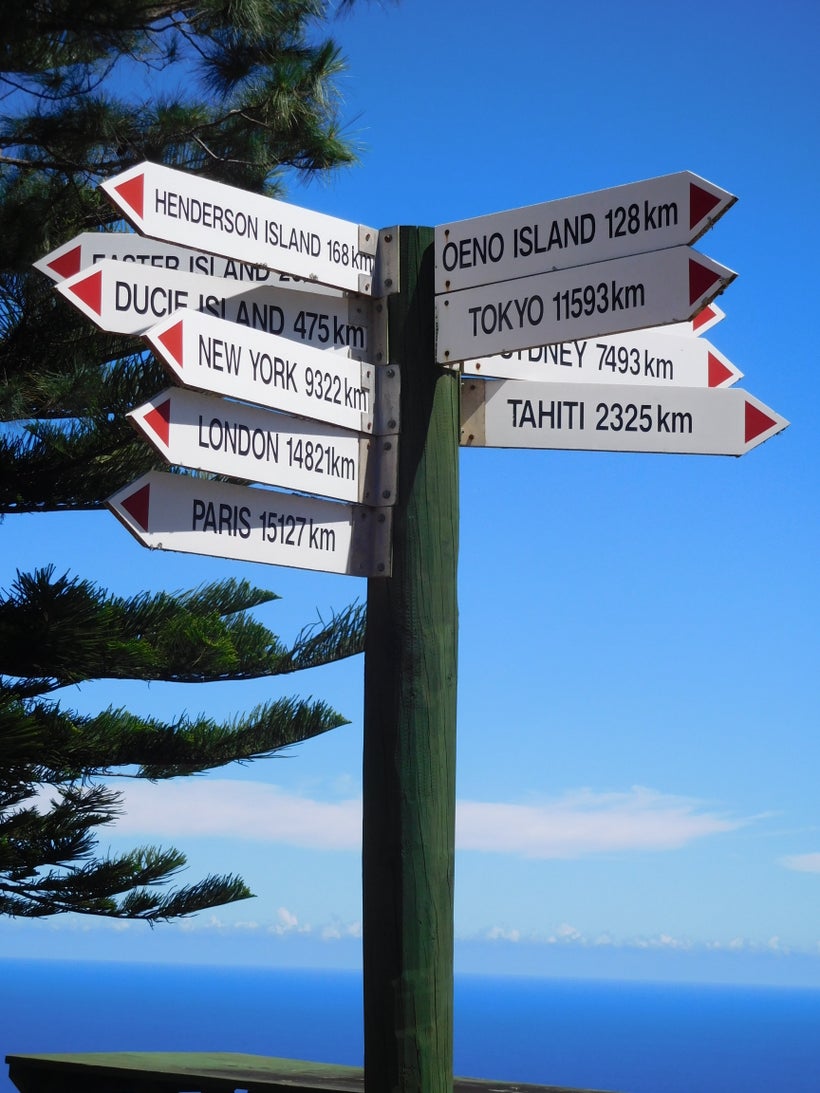 From here you can gaze down on some more self-explanatory names, even if they're esoteric for those not tuned into local lore. Bounty Bay and The Landing are clear enough. But then there's Oh Dear, a turquoise V-shaped patch in the royal blue water that's a special fishing spot.
I'd like to think it's named after those immortal last words ascribed to Fletcher Christian, assuming he looked down upon it as he expired, either at his own hand or a long-suffering Tahitian's.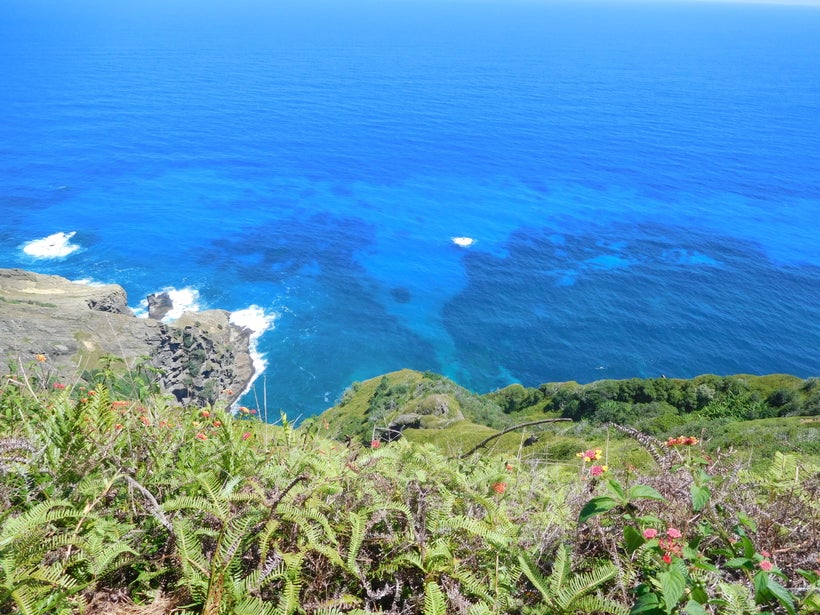 But it seems a fisherman aimed his boat for it, missed and exclaimed 'Oh dear.' Then again, if he was a salt worth his salt, I'm sure he would have said, and it would now be named, 'Oh, F…!'
Other choice spots include Freddie Fall, Pool of Oo-ah-oo, Robert Fall, Where Martin Fall, Break im Hip, Down the Hole, Down Duggi Fall, Nellie Fall, Dan Fall, Martin Larsoo Fall, McCoys Drop, Johnny Fall, Where Tom Off, Stone People Fight Foe, Heave Off Firewood, Where Dick Fall – in fact there are more falls here than in all of Gibbon's Decline and Fall of the Roman Empire.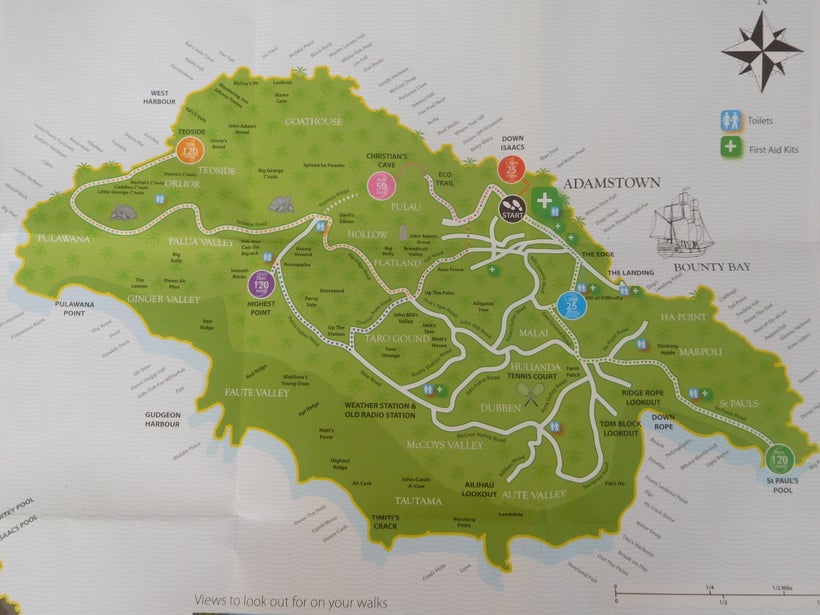 You get the idea of what happened at Break im Hip, but you need a PhD in local history to get the details. As to what super-suggestive Bitey-Bitey commemorates, or Down Ah Plum, nobody knows, or is at least willing to let on. And it would be nice to know what deliciously sensory delights provoked Oo-ah-oo.
When the mutineers' first visitors arrived in the early 19th century, they were met by a strapping six-foot youth, Thursday October Christian, Fletcher's son by his Tahitian wife, along with the sole surviving mutineer John Adams and other mutineer progeny.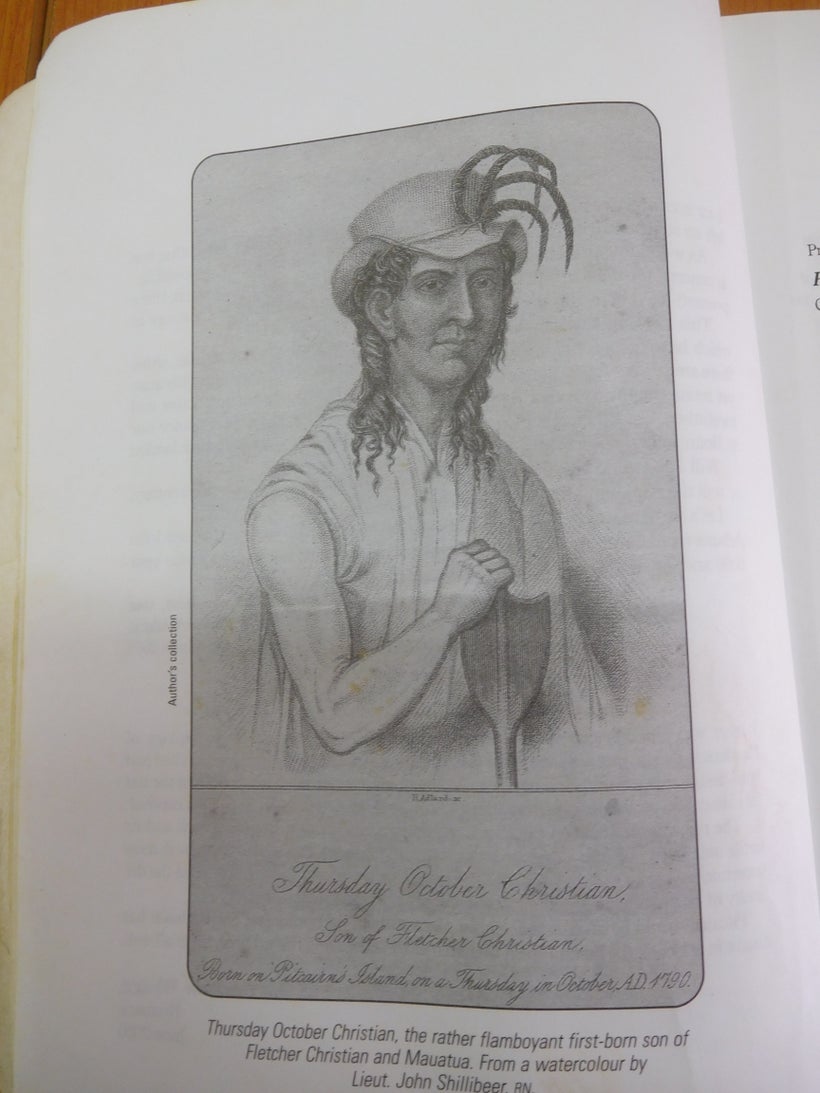 In 1831 Thursday October and some others migrated to Tahiti, but lacking immunity to the diseases there he soon died along with 11 others, and the rest returned to Pitcairn.
He left behind in Pitcairn many children, including Thursday October Christian II (1820 to 1911), and today most islanders descend from Fletcher Christian, John Adams and Ned Young, with the Tahitian and European inheritances playing out against each other in their features.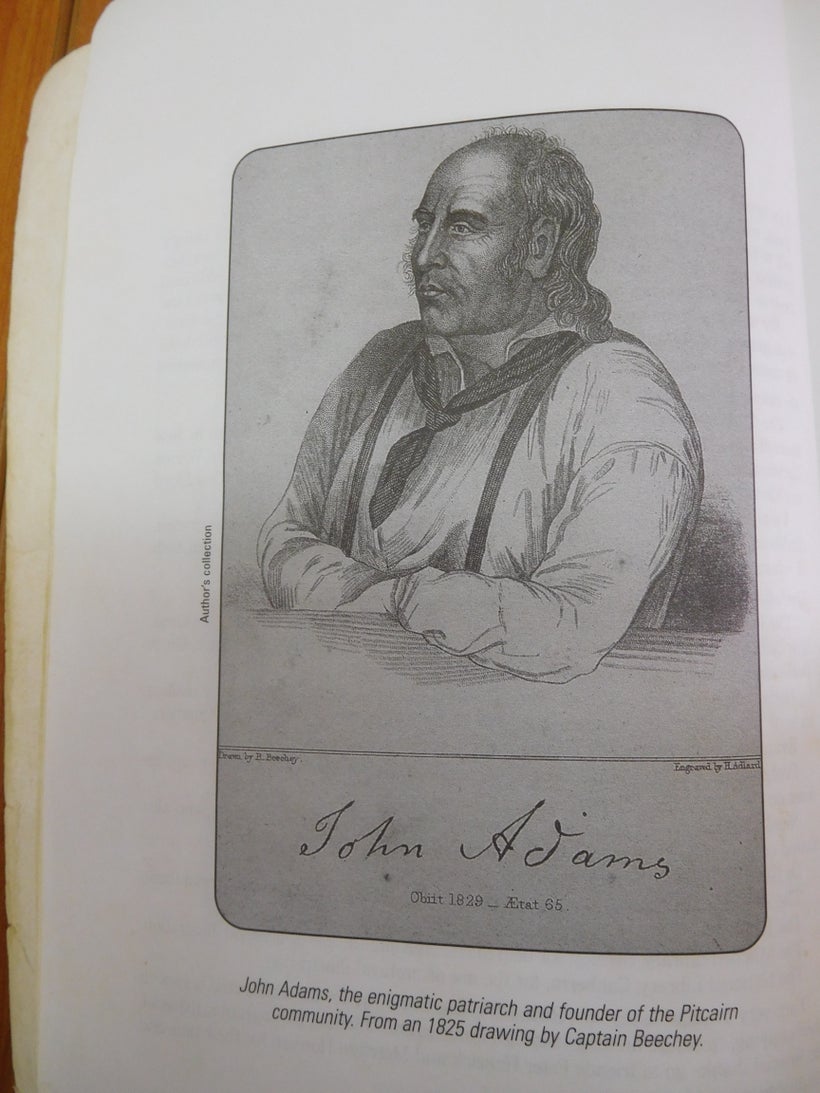 After years of slumbering on in remote oblivion, Pitcairn burst into the international headlines in 2004 with a sex scandal in which a third of the island's males were accused of abusing underage girls as young as 12, including their own children. They denied the charges, but several were found guilty and served prison terms.
This is a far cry from the report of the captain of His Majesty's ship Tagus, Philip Pipon, who after his 1814 visit quoted Adams as noting that since Fletcher Christian's death 'there had not been a single instance of any young woman proving unchaste, nor any attempt at seduction on the part of the men.'
The scandal is something that none of us dozen visitors from the Claymore II feels comfortable in broaching. An elliptical message on the town council's message board would seem to alert locals against discussing 'the troubles' either: 'Malicious gossip is a very bad thing and can be very harmful and it is in our law so please consider others in this community when gossiping.'
A cynic might say some took too literally the words of a favourite hymn in the island's Seventh Day Adventists church: 'There is a beauty all around, when there is love at home.'
A few years back you could visit Thursday October Christian II's house, the oldest building here until it was torn down in 2004 due to termite damage. You can still see its foundation stones laid out in its former shape.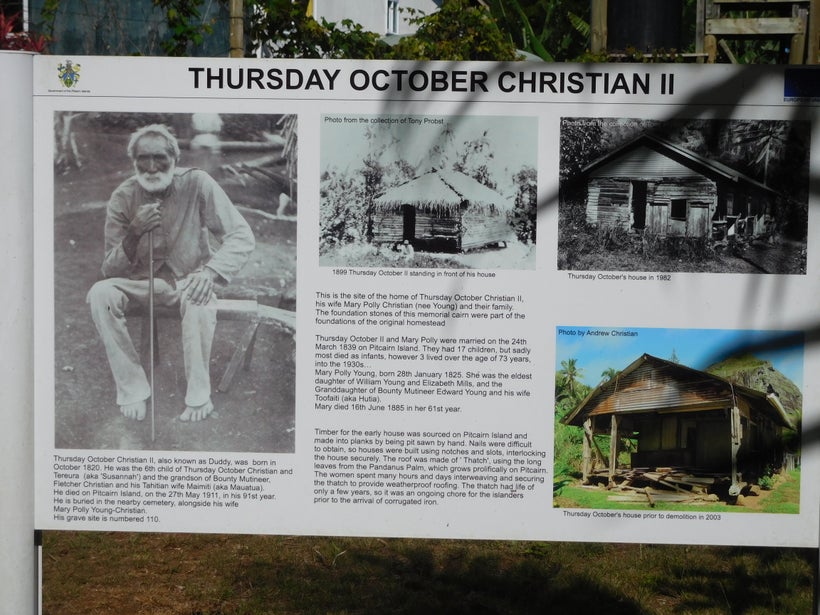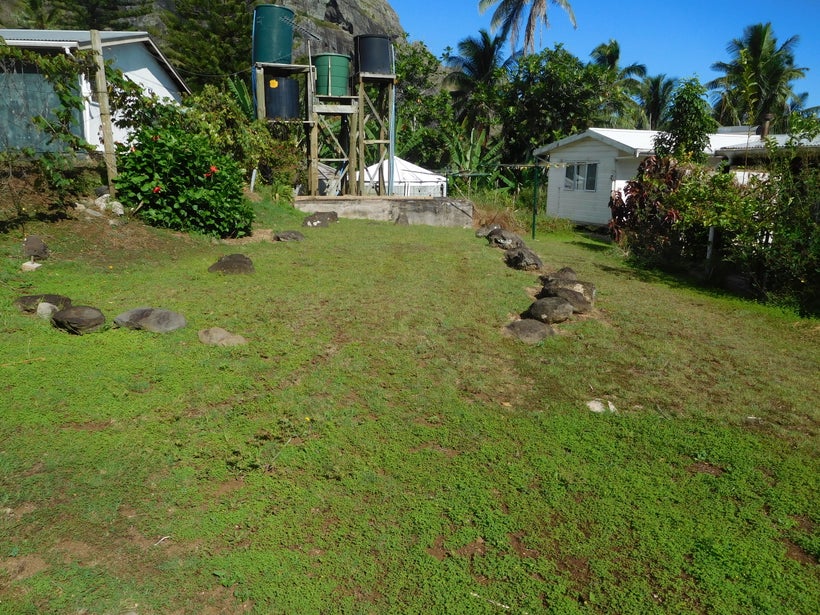 John Adam's grave nestles in a bower of arching trees beneath the mountain heights on Adamstown's outskirts – OK, that's a joke since the hamlet is so small it doesn't even have skirts, let alone outskirts.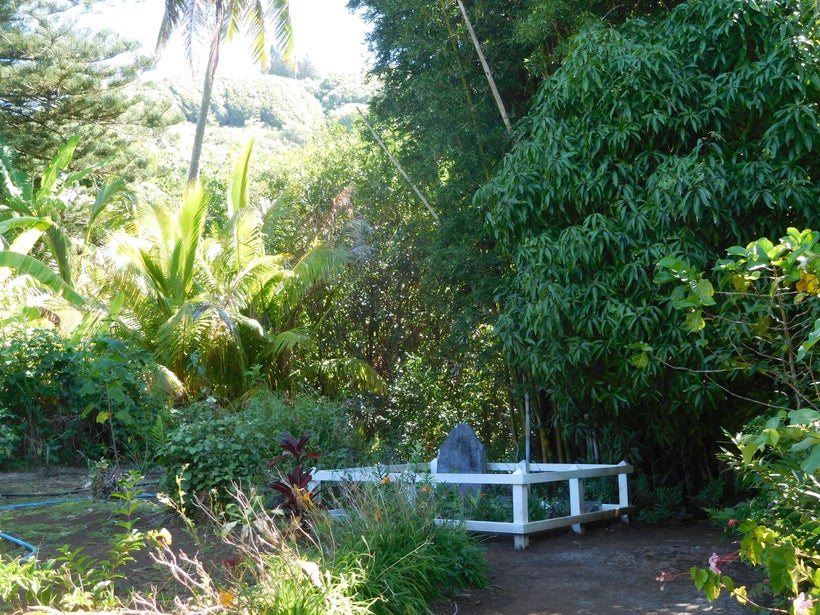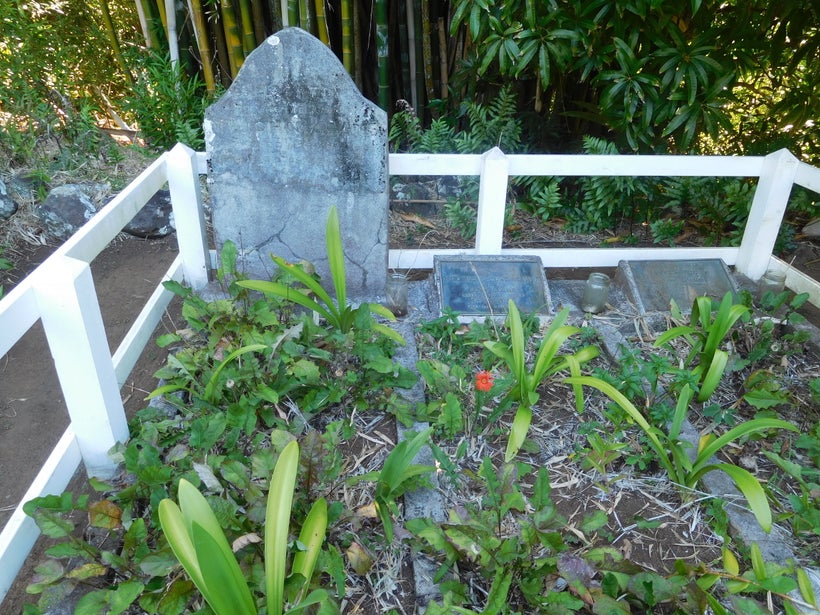 The grave is a little way off from the island's flowery cemetery, its headstones populated with Christians, Adamses and Youngs.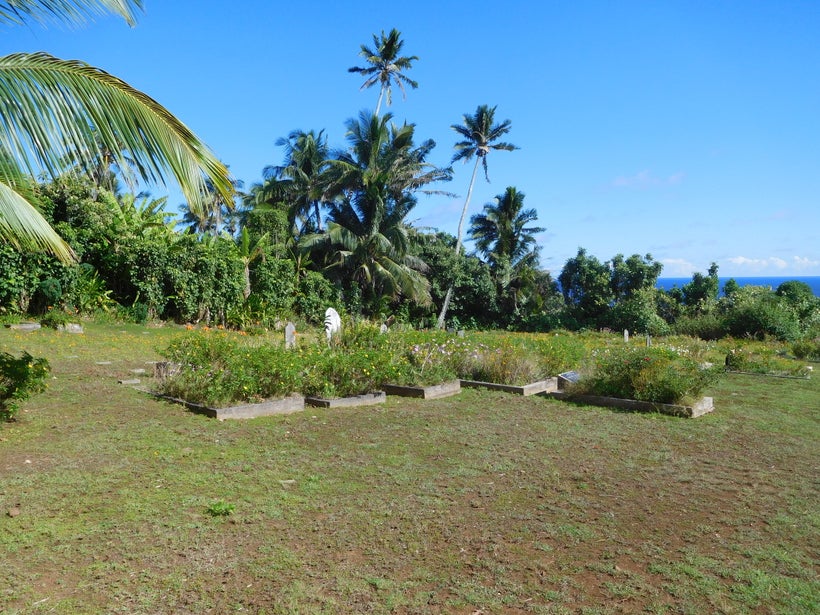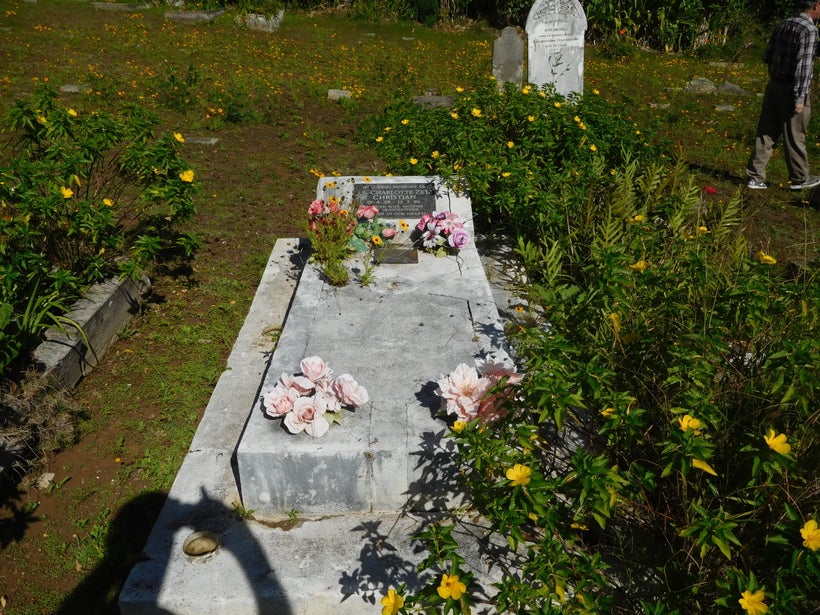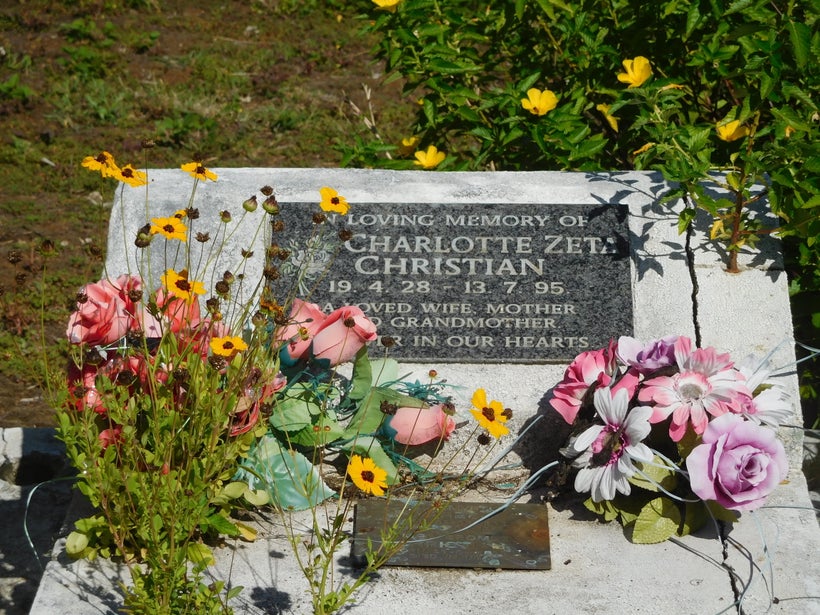 But it's the natural beauty that will keep you wowing as you hike about in the tropical heat and humidity, or take a more leisurely approach by quadbike.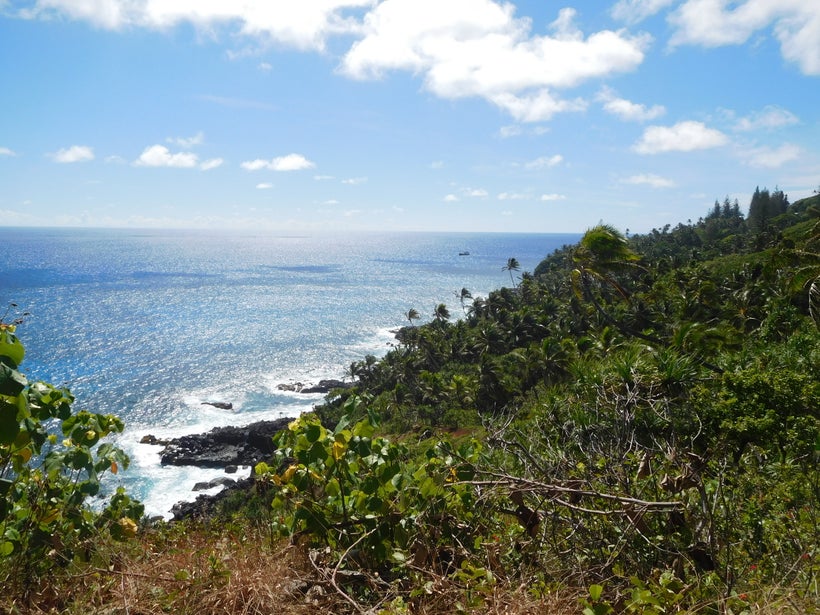 As for such splendid isolation, what happens in a health crisis, let alone for education beyond the age of 12 or so that the expat teacher provides?
Well, if you need urgent hospitalisation, the expat doctor will radio Auckland, New Zealand, to check what boats are in the area and can reach the island in reasonable time to take you to Mangareva.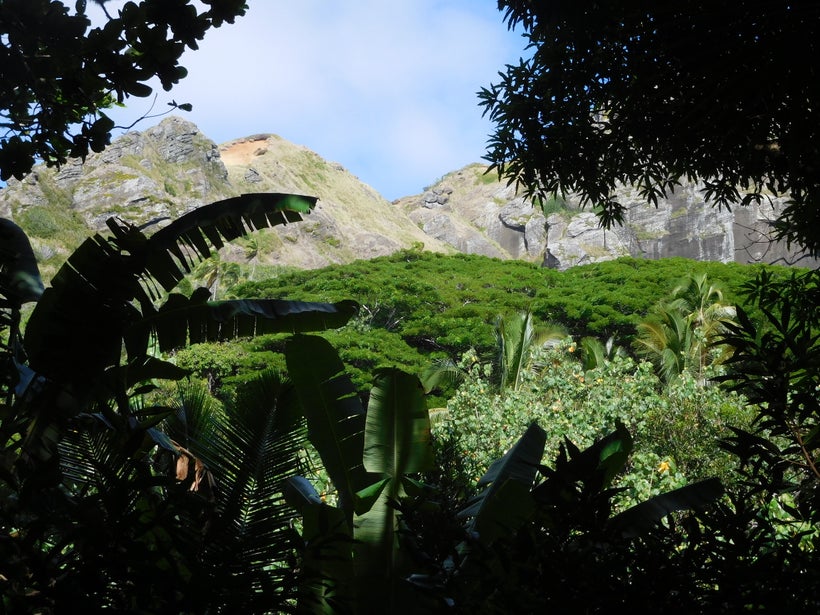 Once the case was so urgent and the nearest ship five days away that they took the local longboat in a 30-hour rush all the way to Mangareva where a medivac plane was waiting. They then returned immediately so that the doctor could be back at his post.
As for further education, you need look no further than Fletcher Christian's ninth-generation descendant, 11-year-old Ryan, Steve's grandson and a very bright kid, who will be going to boarding school in Palmerston, New Zealand, in November.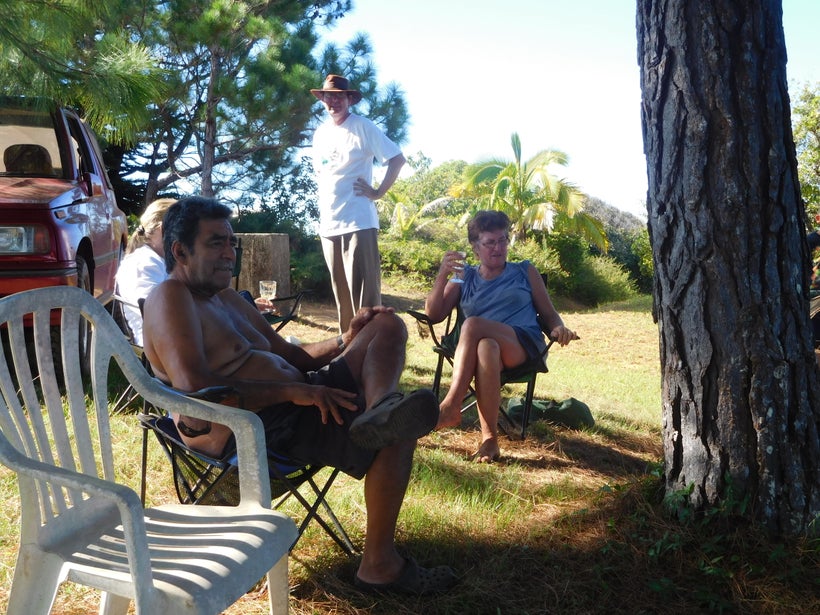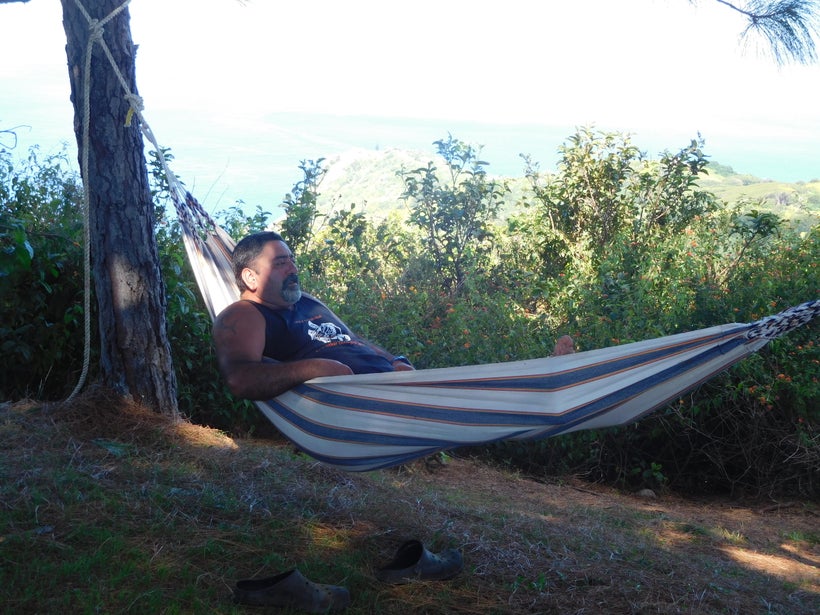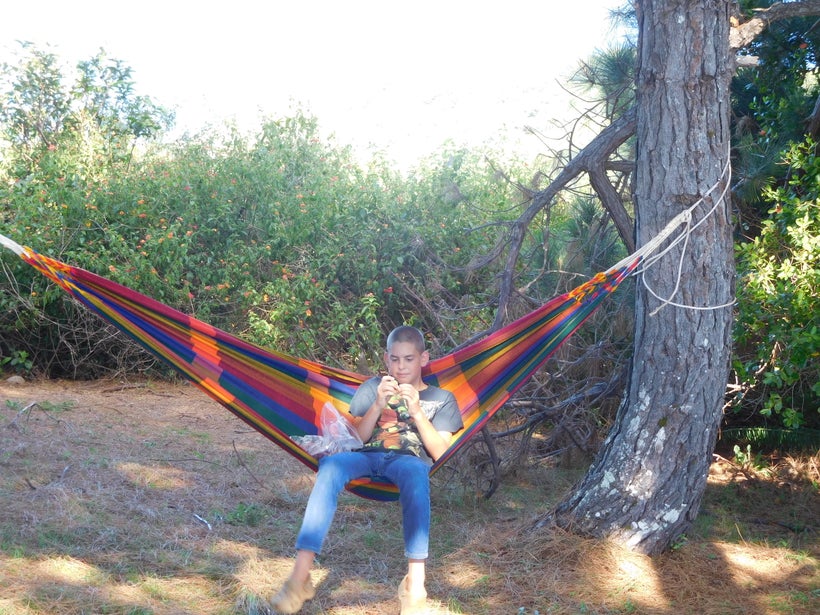 As for visitors, you don't have to spend months here. The Claymore II does its eight or so annual trips from Mangareva in batches of two, staying offshore four days each time, so you can have a shorter stay of four or 11 days.
Meanwhile, there's a community supper on the island council square on Friday nights, and for spiritual needs Sabbath service in the church on Saturdays, since they're Seventh Day Adventists.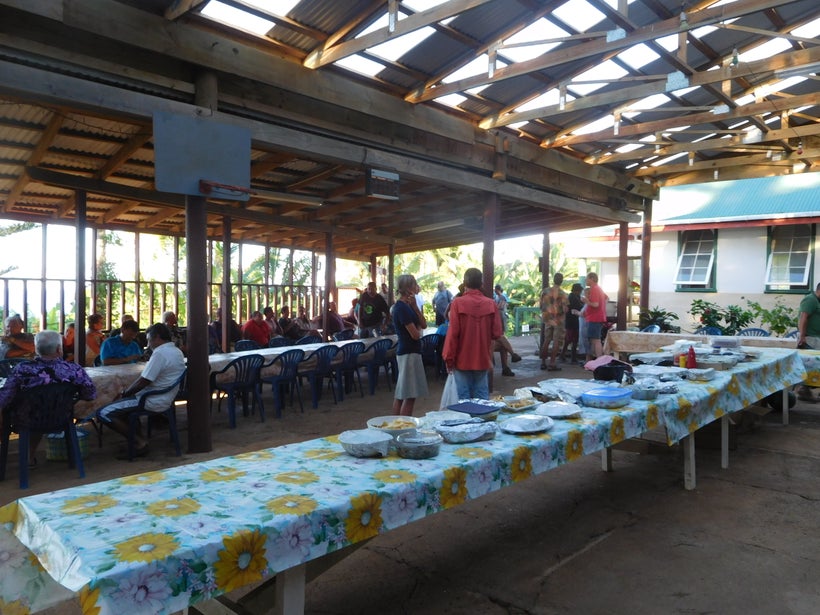 On this particular Saturday, the service is led by two women, with hymns projected on a screen or chosen from the Adventists' hymnal. The worshippers make up in heartiness for what they may lack in harmony as they belt out 'Mine eyes have seen the glory of the coming of the Lord,' endowing the chorus 'Glory, Glory Hallelujah!' with especial gusto.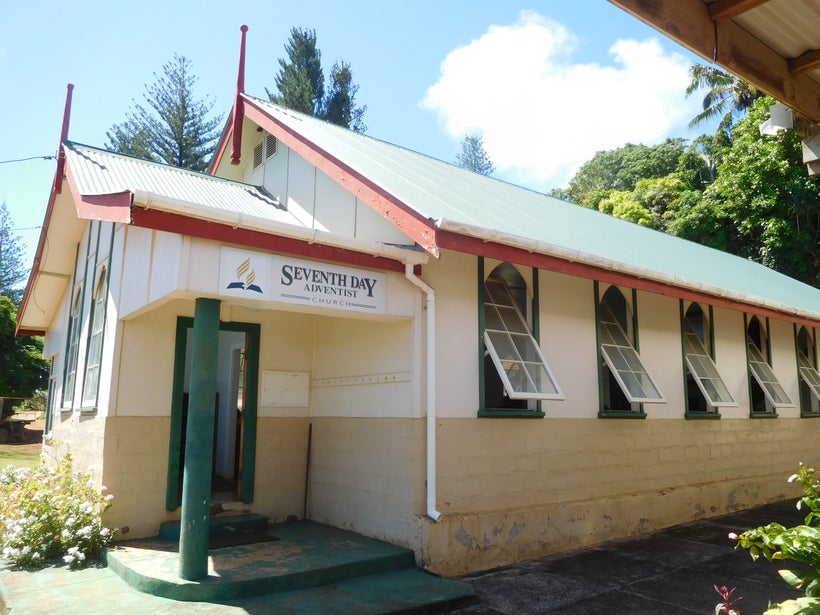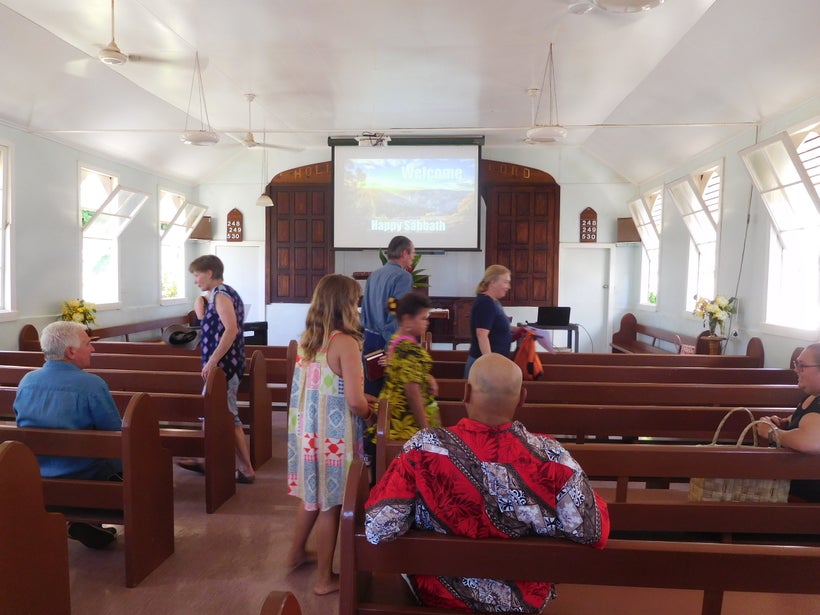 Two British Commonwealth and Foreign Office officials, here for four days, are also holding a tea and cakes session to show the flag and interest, or rather that official interest is not flagging.
And Steve and Olive, even as we speak, are holding their regular Saturday evening barbecue at Highest Point, where splendid views over the island unfold as the deep tropical orange sun sinks below the azure Pacific and an evening breeze tempers the summer heat.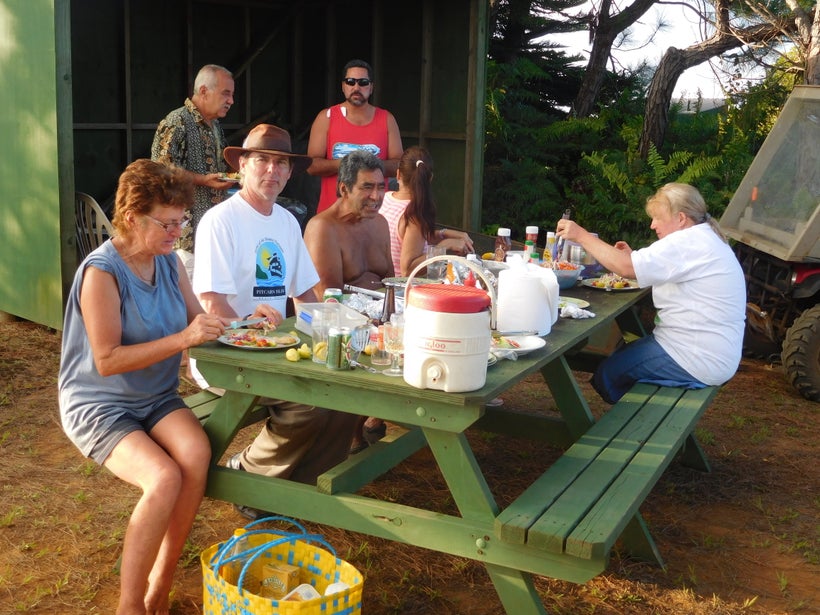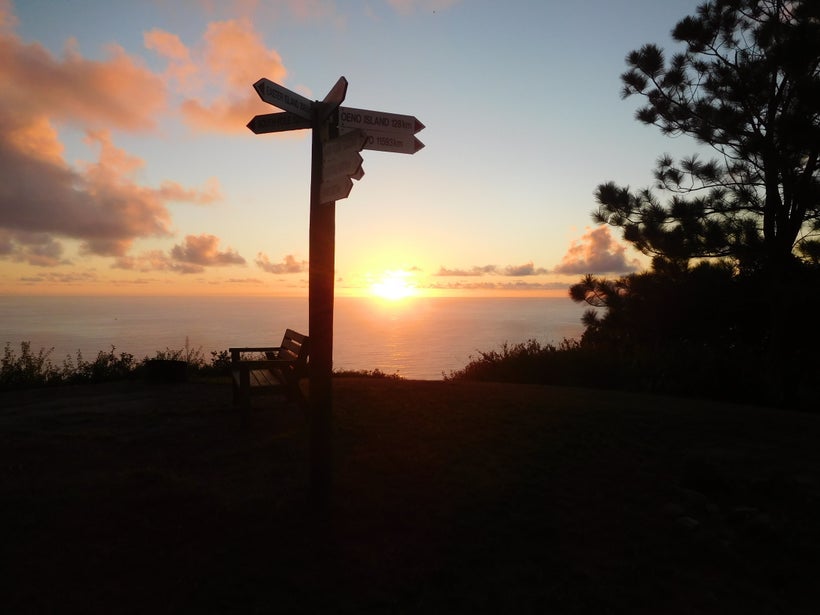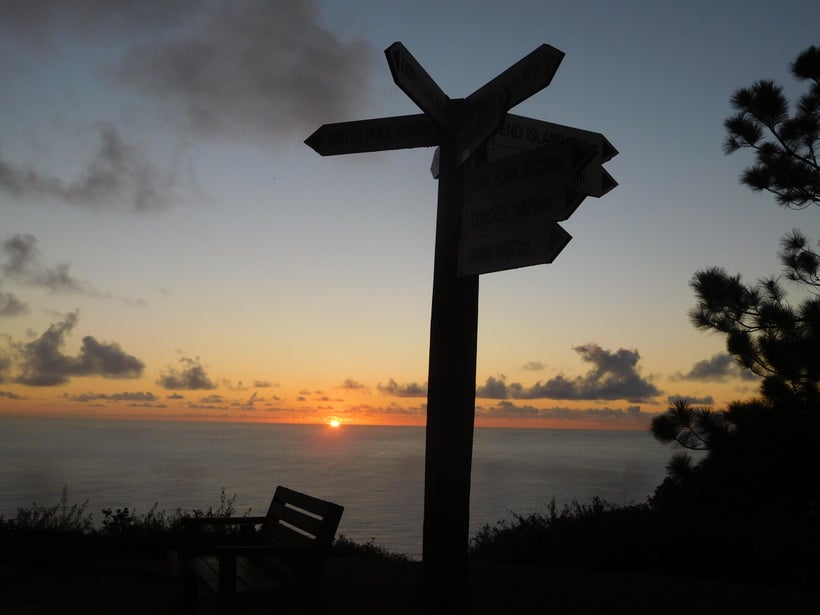 [Upcoming blog next Sunday: Polynesian Pleasures, Tahiti's Lesser Known Sisters - Taha'a]
By the same author: Swimming With Fidel: The Toils Of An Accidental Journalist. Available on Kindle, with free excerpts at https://www.amazon.com/Swimming-Fidel-Toils-Accidental-Journalist-ebook/dp/B00IMNWV2W and in print version on Amazon in the U.S at https://www.amazon.com/Swimming-Fidel-Toils-Accidental-Journalist/dp/1496080319/ref=tmm_pap_swatch_0?_encoding=UTF8&qid=&sr=
And: Bussing The Amazon: On The Road With The Accidental Journalist; available with free excerpts on Kindle and in print version at https://www.amazon.com/Bussing-Amazon-Road-Accidental-Journalist-ebook/dp/B00KNCGD9M
Calling all HuffPost superfans!
Sign up for membership to become a founding member and help shape HuffPost's next chapter
This post was published on the now-closed HuffPost Contributor platform. Contributors control their own work and posted freely to our site. If you need to flag this entry as abusive,
send us an email
.