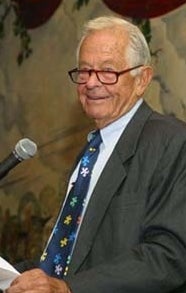 "Nature gives to every time and season some beauties of its own; and from morning to night, as from the cradle to the grave, it is but a succession of changes so gentle and easy that we can scarcely mark their progress."—Charles Dickens
With all due respect to Dickens, life often doesn't go down that way.
I had a "touchpoint" early on with my youngest son Conor Michael—forename after the protagonist in Leon Uris's novel, Trinity, the middle name after Michael the Archangel. On the rim of Christmas, 1988, on a silent night at 2:05 am at Cape Cod Hospital in Hyannis, Conor, our third child, second son, slid into the sure hands of the deliveryman. Not one for quiet, Conor let us know he had arrived, letting out a lurid scream. Silence was shattered. The first sounds of life, though, were exhilarating.
"Your boy has a healthy scream!" the doctor proclaimed.
Little did he know. Conor went on to scream 12 to 14 hours a day, a textbook case of colic.
Millions of parents over time have had to deal with colicky infants, and millions more have paced the living room at 3 am, rocking and cuddling their infant prodigies. Having the medical acumen of cutting up a frog in high school, the reporter in me refused to give in, though almost did one day. In my editor's office at The Cape Codder newspaper, I heard one day a baby screaming in the lobby. Sleep deprived, I freaked. "On my God," I feared. "Conor has followed me here, and now knows where I work!"
Colic will do that to logic.
So in desperation, I asked the assignment editor at Boston Magazine, where I had been senior writer and contributed regularly, if I could write a column about colic. She agreed; nevertheless, my motives were not completely noble. I was frantic on a personal front, reaching for the crest of the medical universe—world renowned pediatrician and author, Dr. T. Berry Brazelton, who had offices in Cambridge and at Boston Children's Hospital, and had become the surrogate of icon Dr. Benjamin Spock, baby guru of the 60s and 70s.
Brazelton engaged immediately, returning my call within an hour. He told me with great wisdom that my wife Mary Catherine and I should "stop fussing over Conor," that colic is a "touchpoint," and that colicky babies often grow up to become extremely intelligent. Conor was no exception. Dr. Brazelton was spot on, and we became close friends, a friendship that persists today as Brazelton, now 99-years-old approaches the century mark, and draws from earlier counsel to Baby Boom Generation parents, now facing the final laps of life, coming full circle with "touchpoints." Brazelton, who coined the term, defines touchpoints as times in life when individuals fall apart, becoming irritable, chaotic, unresponsive, and regressing as they gather steam to move on to the next stage of development. Such is the case through life, he says, continuing from infancy, to adolescence, to young adulthood, to midlife, to the elderly.
If anyone knows the journey from the cradle to the grave, it is Dr. Brazelton. In his tenth decade, having lost his wife to dementia, now fighting off serious pneumonia and other ailments, and once the doctor of the young, Brazelton personifies the final days of life. Yet he's lights out brilliant today, though fighting off his demons. He is a study in perseverance, but a realist about what lies ahead. His life is testimony to that.
"In most other cultures, the elderly are treated as godlike and full of wisdom, but here we often treat the elderly as throwaways," he says in a recent interview, at work with me on a new book about the Last Touchpoint.
Today, Brazelton, raised in rural Waco, Texas, educated at Princeton and Columbia, still is considered among the world's foremost experts on pediatrics, child development, and now aging. His brilliant scientific research—which began in the 1950s and has spanned six decades, reshaping worldwide early child development and the practice of pediatrics—gave voice to infants and parents at a time when babies were considered a blank slate, "tabula rasa," without inherent capacities. Coming full circle, he says, the elderly are now often thought of in the same vein.
Brazelton, who has testified on medical issues before numerous key Congressional Committees, is a Professor of Pediatrics Emeritus at Harvard, former child specialist at Boston's Massachusetts General Hospital (MGH), former fellow at Harvard's Center for Cognitive Studies, founder of Boston's elite Child Development Unit at Children's Hospital where he still holds court, and in 1996 founded the Brazelton Touchpoints Center that gives new dimension to age, ensuring that what experts learn in observations of children and families is conveyed into practice and policy. The author of 30 books, translated into 20 foreign languages, and more than 200 scholarly paper, Brazelton continues to be a leading force in healthcare. In 2013, on the eve of his 95th birthday, he received the Presidential Citizens Medal, the nation's second highest civilian award.
Brazelton takes aging personally. In 2015, he lost the love of his life to complications from dementia—his beautiful wife, Christina "Chrissy" Lowell Brazelton, whose ancestors arrived on the Mayflower and with Boston Brahmin roots, a Who's Who of American history, a family tree that traces back to: John Lowell, a member of the Continental Congress that governed the colonies during the American Revolution, and who was appointed to the federal bench by President George Washington; Francis Cabot Lowell, founder of the nation's Industrial Revolution; Pulitzer Prize winning poets Robert Lowell and Amy Lowell; noted 19th century poet and ambassador to Spain and England James Russell Lowell; famed author, mathematician and astronomer Percival Lowell, founder of the distinguished Lowell Observatory in Flagstaff Arizona and who first fueled speculation that were canals on Mars and was instrumental in efforts that led to the discovery of Pluto; playwright Tennessee Williams, author of The Glass Menagerie, A Street Car Named Desire, and Cat On A Hot Tin Roof; renowned poet and essayist T.S. Eliot; irreproachable former U.S. Attorney General Elliot Richardson, fired by President Richard Nixon in the "Watergate Saturday Night Massacre," to name just a few of the notables of the family tree, as well as trusted advisors to several U.S. Presidents.
The stature of such Boston Brahmins is embroidered in the doggerel Boston Toast by John Collins Bossily in the early 1900s:
"And this is good old Boston,
The home of the bean and the cod.
Where the Lowells talk only to Cabots,
And the Cabots talk only to God…"
The sturdy oak door to the prestigious Hyannis Yacht Club, overlooking Lewis Bay off Nantucket Sound, just around the corner, the jetty, from the Kennedy Compound, requires a code. I felt on this splendid summer day—having been invited by Dr. Brazelton for lunch—as if the Boston Irish diaspora was still in play: Gaelic need not apply. All I required was the door code. No dice. I had arrived early before Dr. Brazelton and his caring attendant. So I spotted a young guy at the door, a sentry with red hair, and he dutifully escorted me in, upon the promise that I was part of the Brazelton party. Promise. Within 15 minutes, I heard a familiar thumping on the floor—the cadence of Dr. Brazelton's trusted walker, with spliced tennis balls at the base for smoother flow.
Greeeg," he said in his soft Texan drawl. "I've joined the club to meet new friends!"
Brazelton has been meeting new friends on Cape Cod since 1954, since summering at an historic family home on a hill overlooking the bay in Barnstable, formerly owned by the Dillingham family, one of the Cape's early settlers in the 1600s. It was an easy weekend commute then from the Brazelton house in Cambridge.
Over lunch on placid Lewis Bay, it is eminently clear that his wife Chrissy is never far from his memory, and that such memories nurture him through his last touchpoint—an end time we all face. Brazelton talks openly and often about her, echoing today folklore about Christina, retold in a fine Boston Globe obituary written by J.M. Lawrence: Christina in the 1950s was about to be introduced in New York City to the Duke and Duchess of Windsor—the former King of England Edward VII, who abdicated the throne in 1936 to marry American socialite and twice-divorcee Wallis Simpson of Maryland. As the story goes, Chrissy's brother-in-law who knew the former king, advised her to curtsey before Simpson. To which Chrissy instantly replied, "Boston bow to Baltimore? Not on your life!"
Says Brazelton, treasuring the memories that edify life, "That's what I loved about Chrissy. She always spoke up. We argued for 66 years, and I always let her win. It kept everything alive. I could never have done what I did without her."
Yet, the introduction didn't go so well, Brazelton adds, recalling that as a young doctor training at Children's Hospital, he was invited through a roommate to dine with the famed Lowells. He was seated next to Chrissy, who barely spoke, leaving Brazelton to conclude she was a snob, only to find out later that Chrissy had been horribly ill that night. On the counsel of friends, he persisted, soon to realize that while Chrissy was shy, she was never hesitant to speak her mind and in ways, at times, that could cut through cinderblocks.
"I loved her sharp-witted intellect, and she was so sweet and so beautiful that I asked her to marry me on our third date," Brazelton says over fried fresh fish and chips, taking in the panorama of the harbor. "She always insisted, though, that she never accepted my proposal, but we ended up having four children."
While indeed at the high end of the socioeconomic spectrum, Brazelton and his wife are paragons of the clutch for the last touchpoint.
Chrissy, who grew up on Boston's dignified Beacon Hill, was a graduate of Radcliff College, an art lover who opened a gallery in Cambridge, and served on several Boston non-profit boards. And when it came to raising children, Chrissy dismissed all theories, including those of her husband. "I don't need any advice from you," she often told him.
Brazelton still laughs at the comment, and relishes the story of publication of one of his first books in 1969, "Infants and Mothers: Differences in Development." When a New York Times book reviewer called to tell him it was one of the finest books she had ever read on the subject, Brazelton replied over the phone, "I can't hear you. Could you speak up louder?" He then motioned to his wife to the phone to hear the exclamation from the venerable New York Times.
Chrissy listened, rolled her eyes, then told her husband bluntly, "What do they know…"
It was the fight in Chrissy, the scrap in her, that helped later in her battle with dementia, and taught her husband to endure as age engulfs. The couple moved from the sprawling house on the hill in Barnstable to a nearby smaller, one-story home to better care for Chrissy and ease her confusion. Her children later wrote in a eulogy, "Even as dementia weakened her understanding, there were moments of brilliant insight, seemingly accidental, but they weren't. It will take her family a long time to recover their forward motion without her. But the challenge of getting underway again offers the opportunity to learn that her impact is permanent and that her leadership lives on inside each heart and mind that knew and loved her well."
Chrissy Lowell Brazelton, like her husband, is a study in determination, courage, and beauty. Her legacy heartens her husband every day, guiding him to new horizons. Brazelton, as ever, is on point in asserting that the elderly are reservoirs of wisdom and should not be considered disposable, though he often quotes the late Betty Davis, "Old age ain't no place for sissies."
Observes Brazelton, "As I watched my wife of 66 years begin to deteriorate with dementia, it was the first serious trauma I had faced since losing my parents. After her death, I realized that I had to face living alone, as well as retiring from my work, selling my house to pay for my wife's illness and the cost of aides that were necessary to keep her home. As a result, I had to move away from friends and colleagues, and ultimately to live alone…But I'm also aware of how lucky I am. I am particularly grateful to have had a partner in my wife, a person who believed in what I was doing and was able to put up with my manic devotion to my career. Our four children have supported me all along, and are now even more important as they help through my final years, my Last Touchpoint."
"The ultimate goal of facing this last touchpoint," he adds, "is to overcome the inevitable fear, denial, anger at becoming infirmed and elderly, and finally accepting our new developmental state and attempting to make it as positive as possible. When one can use this last stage to become productive, it can be exhilarating. By embracing this Last Touchpoint in life we have the chance to see ourselves through our final developmental stage in keeping with our beliefs and desires, and to feel a sense of satisfaction and pride in a life well-lived…and well-ended."
As Brazelton carefully guides his walker from the Hyannis Yacht Club at the end of lunch on this brilliant summer afternoon—a day for me meant as a time of reflection as much as a moment with a close friend, I sense the spirit of Chrissy upon him as he walks assuredly with a sense of satisfaction and peace in a life well lived. From the cradle to the grave, "nature gives to every time and season some beauties of its own."
Greg O'Brien's latest book, "On Pluto: Inside the Mind of Alzheimer's," has won the 2015 Beverly Hills International Book Award for Medicine, the 2015 International Book Award for Health, and was an Eric Hoffer International Book Award finalist, as well as a finalist for USA Best Book Awards. O'Brien also is the subject of the short film, "A Place Called Pluto," directed by award-winning filmmaker Steve James, online at livingwithalz.org. NPR's "All Things Considered" has run a series about O'Brien's journey, and PBS/NOVA followed the Pluto journey in its groundbreaking Alzheimer's documentary, Can Alzheimer's Be Stopped, among other regional and national interviews. O'Brien has served on the Alzheimer's Association Advisory Group for Early Onset Alzheimer's, is a patient advocate for the Cure Alzheimer's Fund of Boston and a board member of the distinguished Washington, DC based UsAgainstAlzheimer's. He is now working with renowned pediatrician Dr. T. Berry Brazelton on a book about aging and the Last Touchpoint.