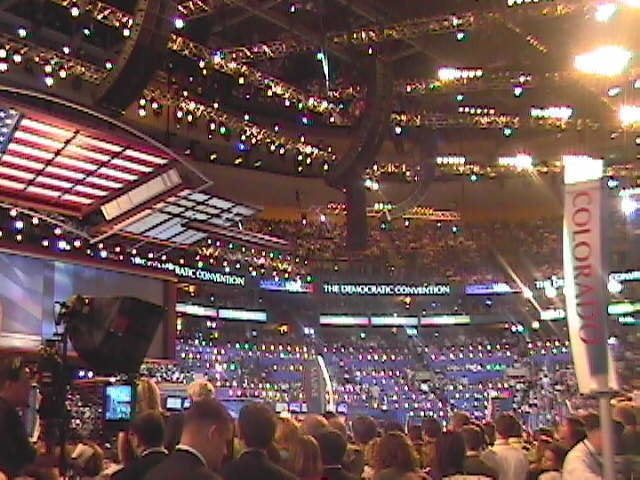 With the 2008 Convention just days away, the final pieces are coming together for this historic event. No one has put more time and energy into this year's Convention than DNCC CEO Leah Daughtry, the tireless director leading Convention planning.
Starting this process almost two years ago, Leah has overseen the Convention's many stages, from site selection to planning to the final execution. With the Convention just two days away, the unveiling of the Pepsi Center podium yesterday represented the culmination of months of work dedicated to one goal -- bringing more people into the Convention process.
There are so many components that will truly open up this year's Convention. An innovative stage design will feature the voices of everyday Americans from around the country. The emphasis on technology, including gavel-to-gavel coverage of the Convention streamed online (in English and Spanish) at www.DemConvention.com, will bring the Convention to more audiences than ever before. And finally, in an unprecedented move, an audience of over 75,000 people at INVESCO Field at Mile High will take part in this monumental event as Barack Obama accepts the Democratic nomination.
Listen in as the CEO of the Democratic National Convention Committee describes the vision for this year's Convention:
Popular in the Community