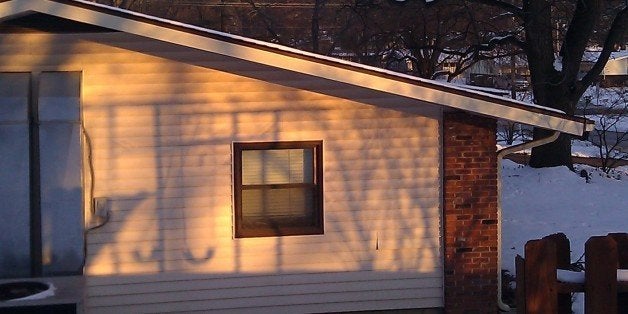 I glanced out the kitchen window and the light caught my eye, warm and rosy on my neighbor's wall. Sunset. The sun's rays were shining through the barren winter trees, projecting a silhouette of our old swing set, still and frozen on the side yard.
The memories rushed in like calliope music on a carousel. I see my oldest, climbing to the top rung and perching there, laughing. As a toddler, she fell forever in love with her retired grandpa, who had tireless energy to push a swing until his delighted granddaughter had enough. My youngest would swing and swoosh over the incline of our hill, the tree line zooming away under her feet until she saw boundless blue sky. Then, back again past the trees and grass, and whoosh again to the clouds and the edge of the world.
Later, the swing set framed the lazy hanging out of preteen girls, plotting hair and makeup, boys and walks to the dollar store. Fireworks, broken bones, belly laughs, and fireflies all swirled around the rusty remains of a once grand space in our little corner of the world.
My top-rung climber's adventures extend now to Europe and beyond; my swinging dreamer pours her insights out on the page. I love my young women; I miss my little girls. The soundtrack to my little sepia-toned flashback echoed in my heart: Is this the little girl I carried? Swiftly go the days.
Bumping up against the shadow is my neighbor's air conditioning unit. I've always wished he'd cover those air ducts, dress them up and improve my view from the kitchen sink. Last evening's sunset took care of that.