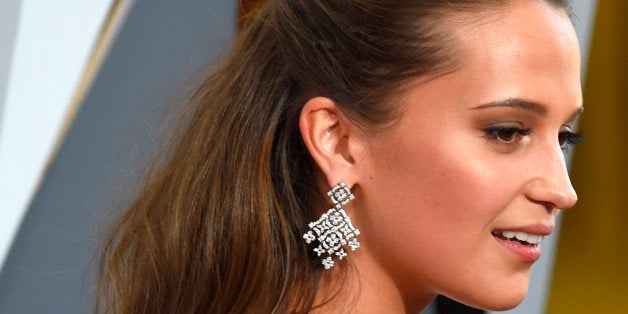 The fashion shows of New York, London, Milan, and Paris allow designers to show their new wares to the world. Magazine editors are on the front row to type up abiding themes, turning them into the fashion trends we follow. Hair and makeup trends also come from these runways, as designers employ the world's best stylists to spearhead innovative and appropriate beauty looks.
Often, shifts are subtle. Movements take hold for a few years, continually evolving until changing moods inspire a different perspective.
Ombré hair color is a fine example. More than five years ago it started a trend for high-contrast colors, with classic dark and light tones visually juxtaposed. But as Main Street adopted the trend, the fashionable elite moved on, and suddenly, instead of ombré, fashionistas were all about sombre and color melting and high contrast pastels. The eye of the trend had shifted, evolved, yet it was still focused on creating high levels of contrast in hair color.
This year there is a real change of direction. Three-tone brights rule the runways no more. The Oscars red carpet also signaled the shift, with most of Hollywood's glamor girls opting for one-tone hues. It is the end of contrast and the beginning of a movement towards sophisticated colors with polish, shine and gloss. Girls about town with pre-existing dip-dyes will blend their two-or-three-toned hues with natural shades, creating refined and harmonized effects, as rich as they are fluid. Hair colors, then, are getting softer, and so are placements. There's a resurgence of traditional highlights and single shades; bright hues that once went POP will now be mixed with natural-looking colors to create understated, tone on tone effects.
Hair cuts, shapes and styles are enjoying a similar shift. After years of deconstructed, undone hairstyles -- think of all those messy textures and the buzzwords that marketers have bombarded you with, like bedhead, beachy, boho -- the runways, award season, and New York City street style all point to bolder lines, more strength and structure in the cut and style. Instead of wearing a bob that is aggressively deconstructed, featuring diffused, tapered edges and lots of disorderly, undone, perfectly imperfect texture through the interior, fashionable types are switching allegiances, replacing their disheveled looks with the clean cut, architectural lines of classic geometric shapes. It's not only bobs. All lengths of hair, all shapes, all styles will return to being more dressed up than dressed down. Instead of getting UNDONE hairstyles are getting REDONE.
As such, up-styles are also looking more structured. Casual buns and braids -- topknot, anyone? -- are being replaced by elaborate designs. From the runways, the Chiara Boni La Petite Robe double twist set the tone for the trend to snowball into the Oscars, where Alicia Vikander's striking half-up, half down 'do and Daisy Ridley's intricate and architectural double-knot-twist epitomized the re-found love of the polished, the constructed, and the sophisticated.
Functionally, this pushes the idea of wash and wear and the devil-may-care to the back burner -- in favor of a redux for blow-drying and styling tailor-made looks with product. Indicatively, perhaps, in 2016 the best-selling product at ARROJO Studio salon locations is Fierce Firm Hold Hairspray, a product to anchor classic up and down styles with firm hold and glossy shine. For the last few years, Dry Shampoo, a product more suitable for deconstructed textures, was the perennial number one.
Whatever the aesthetic attitude of the time, remember that trends can be fickle. You think long hair is the coolest and then Rihanna and Katy Perry post pictures of pixie cuts on Instagram and -- wham! -- there's a new style du jour. Still, if you pay close attention, there are always new emerging themes coming from the fashion and beauty industries, and they are usually more robust than the whims of a celebrity. Staying close to the pulse for inspiration, while knowing what best suits your personality and lifestyle so you can adapt the trend to you, is the best way to make your beauty more fashionable.
By Nick Arrojo, Owner and Founder of ARROJO N.Y.C. and author of two books, Great Hair: Secrets to Looking Great and Feeling Fabulous Every Day, and Milady's Standard Razor Cutting by Nick Arrojo.
Follow Nick Arrojo on Instagram @nickarrojo