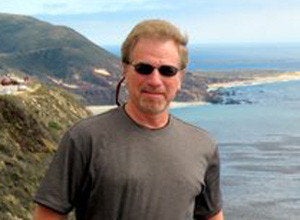 WASHINGTON -- When Bob Bernstein, 60, was laid off from his job as a real estate broker at the height of the recession in 2008, he says he had a feeling it would be a really long time before he found a job in his field again.
"Like everyone else, I asked myself, what do I do now?" Bernstein said. "The real estate market was going down, so I was not going to find another broker position."
Since there were no jobs in his field, Bernstein decided he was going to have to create a job for himself. He had owned some retail clothing stores for about fifteen years, but he no longer had the energy to deal with landlords, bring in inventory, hire employees and maintain hours. So he decided to take all his entrepreneurial ideas to the web.
"I thought that with the right domain name, whatever creative concept I could come up with could generate some income and maybe even compete against the big guys," Bernstein told HuffPost.
Since he lacked the technical skills to write all the code for a website, he teamed up with DevHub.com, a 2007 start-up company that makes it easy for people with ideas to create lucrative websites using drag-and-drop tools and a built-in network of web advertisers.
Since 2008, Bernstein has eked out a living for himself by creating twelve different websites using DevHub.com, including a travel discount site (DealstoVegas.com), an outdoor sporting goods store (Outtrek.com), a job search hub (Careersquick.com), and a website dedicated to comparing health insurance quotes (RXCare.org).
Bernstein's most lucrative site to date, ZipQuote.com, is a place where users can type in their zipcodes and receive free insurance quotes based on their locations. The site was so successful he moved it off of the DevHub platform and is now treating it as a full-time job.
"My focus and dedication to Zipquote is as if I'm opening a business," said Bernstein, who is now in the process of trademarking the website's name. "It's only been in its current state for about five months, and it makes between $500 and $1000 a month. Hopefully, as I start to promote it, it will grow further and further."
Bernstein said that it's now so easy for him to create websites that he created one last week in the course of a day, and it's made him $50 so far.
"You can literally open anything up online in a day," he told HuffPost. "It's amazing."
DevHub CEO Geoff Nuval said he knows of a number of unemployed people who have used his site to start generating income and, for the lucky ones like Bernstein, to eventually become fully self-employed.
"We launched our newest version in late June, and from that version we already have over 60,000 users," Nuval said. "There are a bunch of people who are unemployed or not working at the moment who are using our platform to make some extra cash on the side. It takes away the tech hurdles, so all they have to do is put in the creativity."
Although Bernstein says he isn't making quite as much money running websites as he did in real estate, he does make enough to support his family, and he never wants to go back to his old job.
"I get to work from home, I'm totally focused on what I do because I know it's all for my family and our future, and I'm building a business that is mine, rather than working for someone else and building their business," he said. "It's absolutely rewarding and totally satisfying. I could do this sixteen hours a day."
How have you been coping with the recession? Please send your stories to LBassett@huffingtonpost.com.
Support HuffPost
The Stakes Have Never Been Higher
Related
Popular in the Community