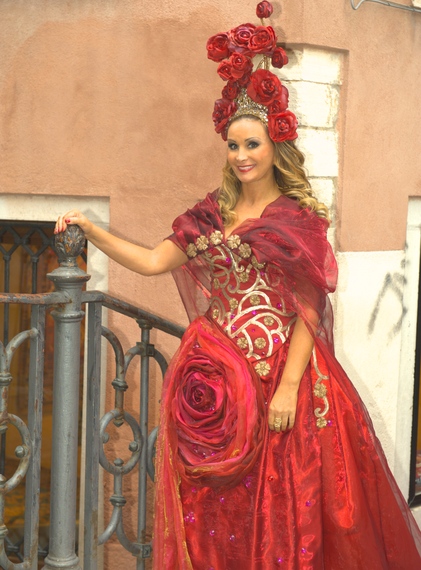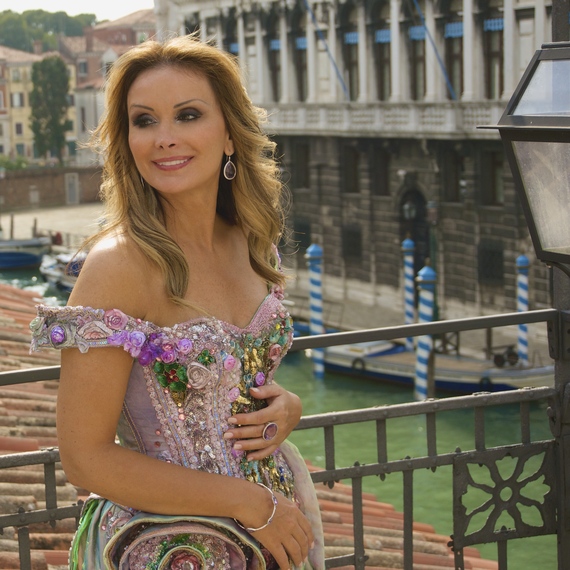 It is that time of the year when we are ready for Carnevale.
There are many famous celebrations of Carnevale around the world, and even in Italy there are a few.
But amongst the most famous Carnivals in Italy and I dare to say also around the world, for sure the most romantic, is the Carnival of my own Venice.
I heard the first official document in which the Venice's Carnival was declared a public holiday dates back to 1296. Crazy that we still celebrate this amazing tradition.
During the Carnival, which attracts more than 1 million visitors a year, Venice boasts with history, colors, quirky masks and thousand of people flocking on the streets. The thing I love the most of this festivity is the creativity of the artists: Venetian masks can be made of many materials like porcelain or leather and it's incredible how they never repeat themselves. Some masks have also names based on their styles. Bauta, Colombina and The Plague Doctor to name a few. I think this last one is a little bit scary but somehow very popular.
I'm friend actually with one of the most famous mask makers in Venice Sergio Boldrin, that together with his brother and daughter have this beautiful little store in the Rialto Bridge called "La Bottega Dei Maschareri". Sergio and his brother Massimo also made the masks used in the famous movie "Eyes Wide Shut".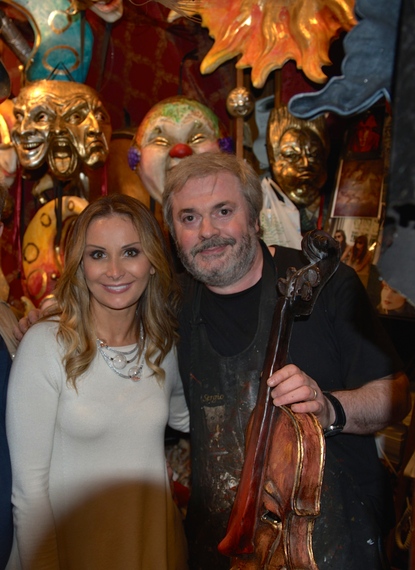 I always suggest to my friends to make a stop there to see a true jewel of Venice when it comes to masks. They all always comes back with one the incredible masks of this craftsmen.
One of the most famous events during the Venetian Carnival is the Flight of The Angel (Il Volo dell'Angelo), a tradition that goes back to the 1500s: an artist hangs from a cable and goes down to the Doge's Palace from the top of St. Mark's Bell Tower.
I had the chance to see it in person and believe me, it's magical!
If you're in Venice this January, the Flight of The Angel will be held on Sunday 31 at 12:00 pm in Piazza San Marco.
One of other wonderful things you need to do while in Venice during Carnevale is for sure also participate to one of many balls held in the city.
The most exclusive is Il Ballo Del Doge but there are many more. They are fun and you will get to wear beautiful costumes that you can rent for the day.
Actually the dresses for my PBS Special "From Venice With Love" were made for me by one of the famous designer that makes the costumes for "ll Ballo Del Doge". Made by hand, one stitch at the time and hours of embellishments. A work of art I feel so honored to possess and that makes me feel like a real Princess every time I wear them at my Concerts.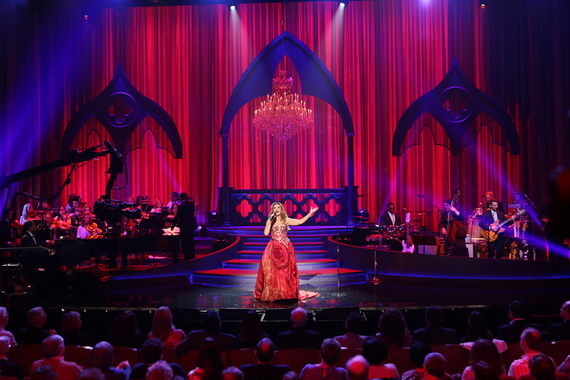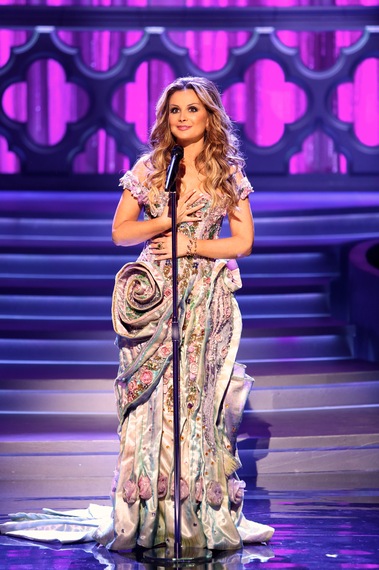 If you are wondering when to go for experience the Carnevale? This year it starts January 23 to February 9 and you can see the whole list of events in this official page of Venice:
http://www.carnevale.venezia.it/en/events-list/
I hope you can all experience the Carnevale in Venice one day.
I'm going to book a flight to Venice right now. Be right back...if only right??
But I'm so happy that some of you will be there and will have "A Time To Remember" in my magical Venice.