"I believe in the famous saying that when you are doing what you love, you never work a day in your life. I'm one of the fortunate people who knew very early on what I'm supposed to do in my life." – Gerry Orz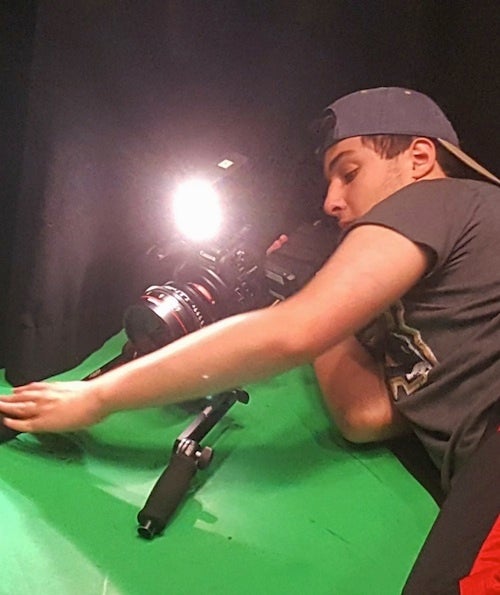 Los Angeles is full of ambitious filmmakers but none quite like Gerry Orz. At 8 years old he had already embarked on his vision to change the world and had made his first short film. Now at age 15, he's an award winning writer/director/producer with an entire catalog of films, his own production company, a YouTube channel, a notable IMDB page and is about to release his first novel. But even more impressive than his credits and early accomplishments, is that Gerry Orz's success story is a real life rendition of turning tragedy into triumph.
Born in Brooklyn, NY, Gerry grew up in a unique but supportive household with his two mothers and older brother. He began writing at the age of 5 and quickly became fascinated with the world of filmmaking. Inspired by his favorite directors Steven Spielberg, Stanley Kubrick and J.J. Abrams, Gerry wanted to make films that would change the world. But when he was in the 3rd grade, he relocated with his family to Los Angeles and that move would change his world forever.
"It started the very first day at my new school in California. My classmates started calling me names and taunting me about absolutely everything. I was 'too tall'… 'too Jewish'…'too polite'… and I had 'two gay mothers.' The teasing got worse every day and then some of the kids started pushing me around the schoolyard. Some of the teachers were even cruel to me as well. What made it even harder is that I just didn't understand why everyone was treating me differently and I really believed it was my fault. At that time I didn't even know there was an actual word for what I was experiencing."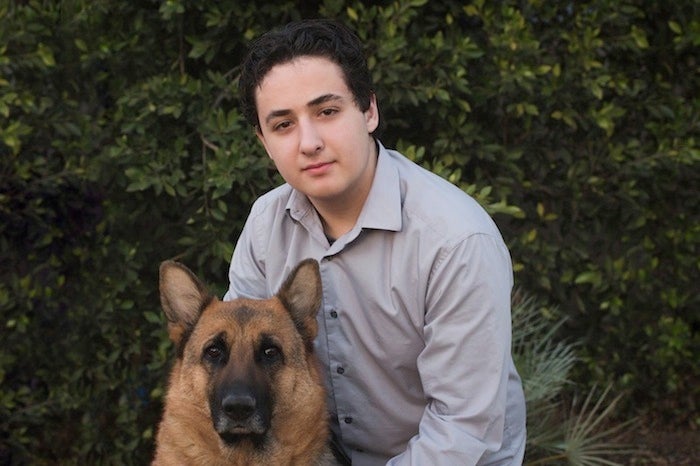 Gerry suffered in silence for six months until he was transferred to a new school for academic reasons. Then finally, he told his mothers what he had been through and they explained to him what "bullying" was. Not only was there a word for it, bullying also happened to be a major topic in the media at the time after a string of incidents resulted in teen suicides. Then Gerry started doing his own research and was shocked to find out how many kids experienced bullying in their lifetime. And although more schools slowly began addressing the problem with various anti-bullying campaigns over the next few years, Gerry could see why they weren't getting through to the students.
"They would have school assemblies and tell us things like, 'Don't bully, hold hands' and stuff that always seemed so cheesy and inauthentic. The pamphlets and lectures didn't really work either. I realized the best way to reach people was to show them what bullying is rather than tell them."
Turning his traumatizing experience into positive action, Gerry decided to use his story to address bullying in a way that kids and parents could relate to. Over the next 3 years, he wrote, directed and starred in a series of short films titled, "Days of Silence," which portrayed real-life like examples of bullying from the victim's perspective. After posting the films on YouTube, the series went viral and he realized he needed to take his message to the next level and impact a wider audience by portraying the perspectives of the bully, parent and bystander as well. He combined the entire series into a 40-minute film titled, "The Equation of Life".
"People aren't usually born to be a bully and it's often their own bad experiences and pain that cause them to act out that way. I wanted to show how everyone plays a part in the cause and effect of human interaction and demonstrate the difference between dealing with things right and the consequences of when we don't."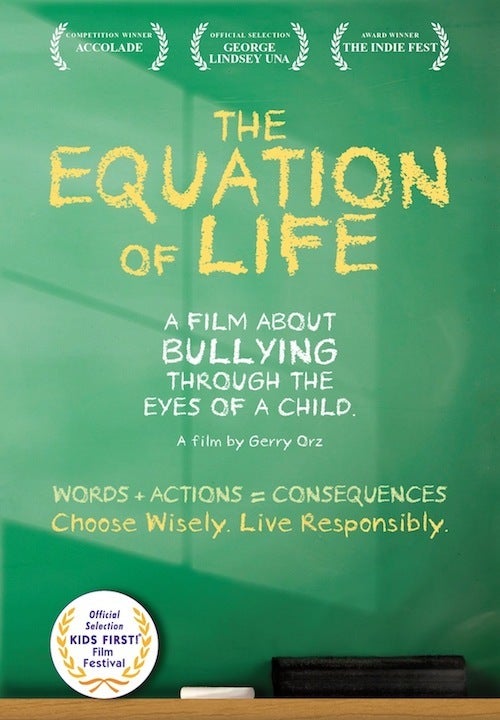 "The Equation of Life" was Gerry's first commercially released film and in addition to earning numerous awards, it also captured national attention and put Gerry into the media spotlight. Using his newfound celebrity to further the cause, Gerry continued screening his film and sharing his story at various schools and organizations. He also campaigned California lawmakers to designate an official day of silence to raise awareness against bullying. The Senate responded by recognizing his law and declared December 12 as the official "Day of Silence" for bullying prevention awareness.
But while he certainly loves the accolades and the impact on his career path, Gerry says he is most inspired by how much his film has impacted others.
"The best part is receiving emails from so many people telling me how the film has helped them in different ways. It's helped a lot of kids learn how to deal with their own situation and it's also helped people of all ages to see bullying in a totally different light. One email was from a woman who had seen one of my original YouTube videos and she said it helped her to recognize the signs that her daughter was being bullied. Thankfully she was able to talk to her daughter in time because it turned out she had been contemplating suicide. Knowing that my film has saved at least one life, really means everything to me."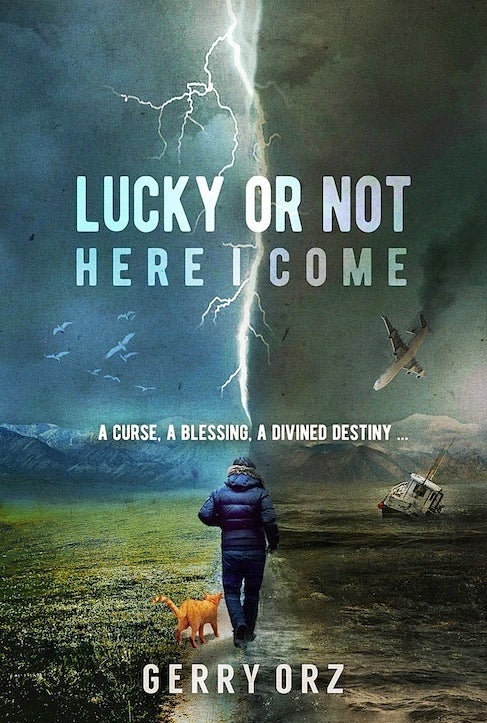 In the meantime, Gerry continues to release monthly films on his YouTube channel and has also been busy writing his first novel, "Lucky or Not - Here I Come," which is set be published this summer. The story centers around a very ordinary man with no extraordinary talents and a lot of bad breaks. Yet he manages to survive through situations that others wouldn't and becomes an inspirational force impacting millions around the world. Of course Gerry also plans to turn the novel into his next feature film (watch trailer here.)
"This film is going to be action packed and will have something in it for everyone. Most of all, it's meant to inspire all of us to get over our self-doubt and follow our purpose. Everyone on this planet has a life purpose and anything is possible."
Gerry Orz is certainly living proof of that.
Popular in the Community