Taigan CEO Elizabeth Nichols is nestled at a window table in the impeccable Blue Water Grill main dining room when I arrive frazzled and fifteen minutes late, an unfortunate trademark of select New Yorkers who refuse to acknowledge midday traffic realities (in the futile hope that traffic, in turn, will not acknowledge them). Nichols graciously waves apologies aside; there is a refinement to her gestures almost bordering on royalty and a stature reminiscent of iconic actresses from Hollywood's Golden Age. Precision defines her: she chooses words with care, and speed is secondary to accuracy. She asks almost as many questions as I do, and disarmingly describes Taigan when asked as a rare canine native to the mountains of Kyrgyzstan and prized for its keen hunting prowess.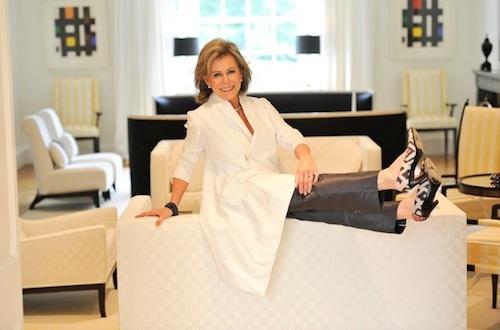 Add a "dot com" to the dog and we are no longer discussing a coveted sighthound, but rather an online e-commerce giant which has, since its September 2009 launch, reported 350% year over year growth and is considered a premiere destination for specialty retailers and designers. A recent winner of the Retailer of Excellence Award in the Internet Innovation category, named Technology Start-up of the Year, and lauded by The New York Times, Vogue.com, W Magazine, Departures Magazine and more, Taigan brilliantly capitalizes on digital while maintaining the intimate experience of boutique shopping even the most discerning epicureans could not fault.

"We're the bloodhounds of fashion," Nichols grins.

A recent site re-design features Creative Director Julia Reed's Fetch Magazine and a growing selection of fashion, health & beauty, home, food & wine, jewelry, and leisure boutiques which are featured only upon surviving a merciless vetting process; less than 3% of inquiries to join Taigan's curated, cyber-marketplace are approved. The ultimate source for luxurious products?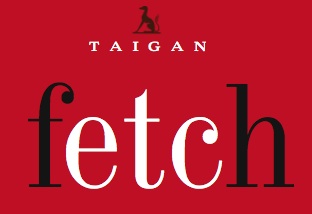 "If you are defining luxury as extremely well-made products sold by vendors who can boast flawless customer service records," Elizabeth clarifies. "Taigan consumers come to our site to shop because they have come to trust it as a source for the very best shopping this country -- and soon the globe -- has to offer. The distinction between high-end and well-produced seems subtle, but that is not always the case."

As for providing a visceral, intimate experience on the web -- a platform largely known for anonymity and mass marketing, Taigan employs YouTube to bring customers through the doors of boutiques via customized videos.
Julia Reed's recent piece on a Chicago weekend indeed 'Uncover(s) the Elusive' and is as close to a virtual tour of the very best the city has to offer as possible. Hidden speakeasies, culinary destinations Zagats may have missed, but the locals flock and everything in between (with addresses and personal reviews) creates an additional personal lens accruing a loyal fan base. A featured tastemaker's 'favorites list' showcases their curated selection of Taigan products. Clos-ette founder Melanie Fascitelli shares her top picks; a genius pairing with a company reknowned for constructing the perfect closet.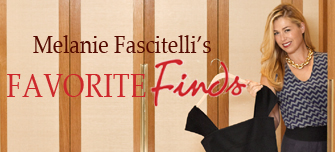 What's next? Expansion, but never at the expense of quality. The discerning lens which defined their success and accrued the loyalty of a global customer base will not be compromised. "We are shipping orders to customers in Italy. Tokyo. Ireland. Singapore," Nichols confirms.

A recent partnership with advertising technology innovator EDO Interactive makes Taigan's landscape even more interactive -- a Facebook landing page featuring a sweepstakes to win a beautiful necklace seen on the Gossip Girl set, for example -- and a combined goal of building a network of quality merchandise and premium customer service.
Taigan Gold allows customers to upgrade to a premium account and enjoy added incentives, discounts, and access for an annual fee. Charging for the right to purchase which makes sense? E-commerce holy grail.

Nichols was brought on board by Taigan's co-founders Mary Catherine McClellan and Mark McDonald with the initial impetus to open a virtual shopping mall offering unique products; with a background in finance and 25 years of experience building shopping centers -- "building the Walmart in Middleton at age 25" Nichols laughingly recalls -- joining the Taigan team meant replacing the empty field as a construction ground with a computer screen. "We didn't even have a website and literally took to pounding the pavement," Nichols confesses, "But there was joy in that. Finance can compromise creative, and I enjoyed and was ready for the switch. . . the perfect strike in life is a seamless marriage between form and substance. I'm a substance kind of girl with an appreciation for beautiful form."

Today the company has aggregate group purchasing power, which allows them to strike deals with powerhouses such as Fed Ex and incentivize them to offer unbeatable rates to the Taigan consumer. Discount retail they are not, but in lieu of discount is the cyber unicorn so few online-sites harness. Put simply: Smart. Shopping.

But building Taigan brick and mortar style has contributed to the meticulous care and attention to detail which defines all aspects of the company. With original developers still in place as Taigan's leadership, excellence of product is still very much the overarching goal. With thumbnails to featured stores arranged in neat rows, Taigan is virtual candy for window-shoppers, and with the web as the limit, Taigan's empire knows no boundaries.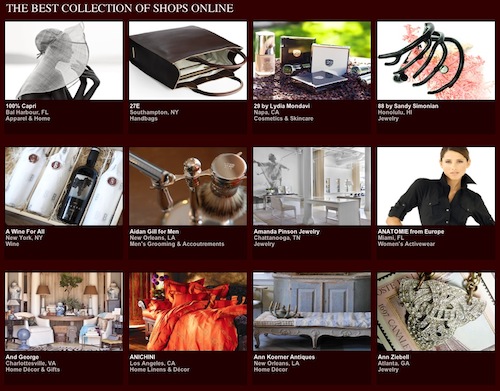 "There's always something new being developed. There's so much to learn," Nichols reflects, then adds with a smile, "You have to love it."
Related