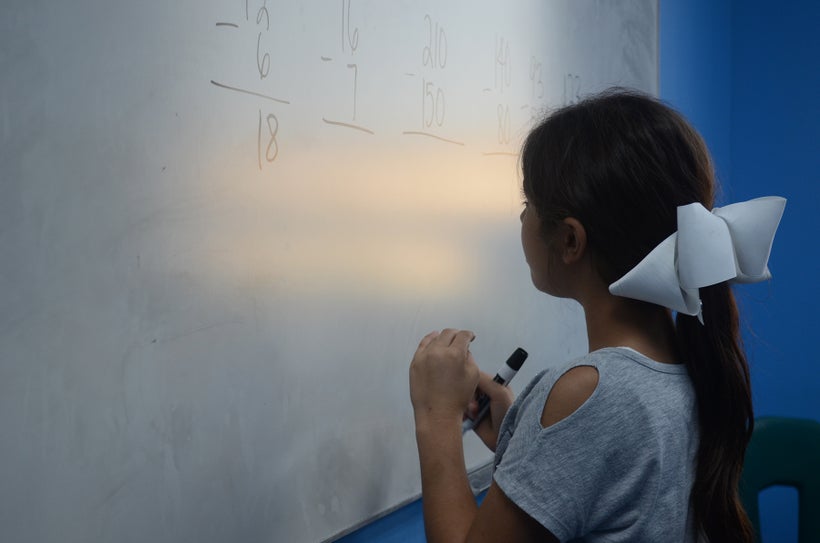 Arabic-covered sheets of loose-leaf paper danced in the wind atop a home in South Lebanon while Israeli bombs burst in the distance. This was a study session in the 1990s, a study session outside a warzone. Hussein Hachem, a young Lebanese high school student, was helping his friends get ready for upcoming exams.
Hachem was safe – his family had been evacuated far away from the border – but no amount of war or havoc could save him from standardized tests. With many other children packed into his relatives' small home, it was the kind of environment where many would have found despair. For Hachem, it was the place where he found out he was a leader.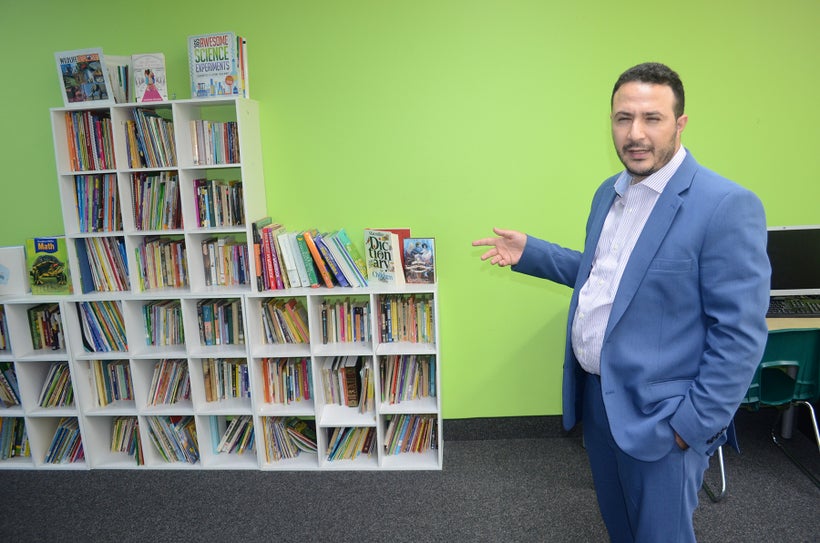 Today, Hachem is the owner of a tutoring and educational services company in Dearborn, Mich. Educare, the firm that Hachem founded, serves children of all backgrounds and helps them navigate their homework and to study for upcoming tests.
"This is my passion," said Hachem. "I think I was meant for this."
Educare offers a variety of test-prep services for young people, but the real magic is Hussein's attitude. During a brief tour of his facility, I saw the easy repertoire he had with young students, including a young Palestinian teenager who had just returned from a trip to visit family in Ramallah.
Hachem chatted with him about about details of the trip that came from earlier conversations with his parents. There was an easy camaraderie to their banter. This wasn't the relationship between a business owner and a customer – it was the relationship between a student and teacher.
Hachem cares about these kids – his kids, in a way.
Many of the young people at Educare are Arab American and Muslim, but they've grown up in a very different world from their parents. Sometimes, those language barriers and differences create trouble.
"I feel like the best services I offer aren't the ones I charge for," said Hachem. "I will get calls from parents saying, 'please, can you just help my son or daughter understand what I'm trying to say?' And sometimes, I find that I can help the parents understand their children better, too."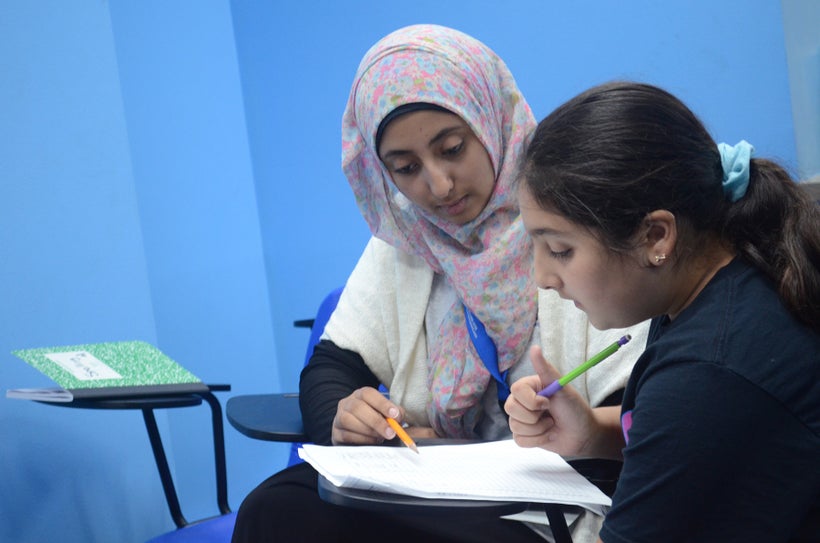 In Dearborn, we're struggling with issues related to the alienation between 1st generation immigrant parents and their 2nd generation children. The parents are sometimes confused and don't know how to look out for the signs of drug abuse or how to deal with promiscuous teens. It's not a topic that they readily speak about, and sometimes they are naive in regards to how their kids are behaving. Coming from small towns in the Middle East, these are not issues they're used to dealing with.
"We're dealing with so many problems, as a community, and I've found that Educare has become a place where we're helping kids find a healthy way to adjust to the realities of life," said Hachem.
Dearborn Pubic Schools are some of the best in the state of Michigan, but they haven't gotten here blindly. The schools have taken an innovative approach to dealing with English as a second language students, but they've also been supported by outside groups like Educare that help prepare kids for college and beyond.
While it's easy to admire someone running a successful business, the truth is, I left my interview with Hussein admiring the kid in Lebanon that he used to be. I wonder if that kid knew he had the drive to come all the way to America just to do what he loved. Maybe he didn't – but that passion, and the desire for the next generation to do even better, can still be seen in Hachem's eyes.
Calling all HuffPost superfans!
Sign up for membership to become a founding member and help shape HuffPost's next chapter
This post was published on the now-closed HuffPost Contributor platform. Contributors control their own work and posted freely to our site. If you need to flag this entry as abusive,
send us an email
.