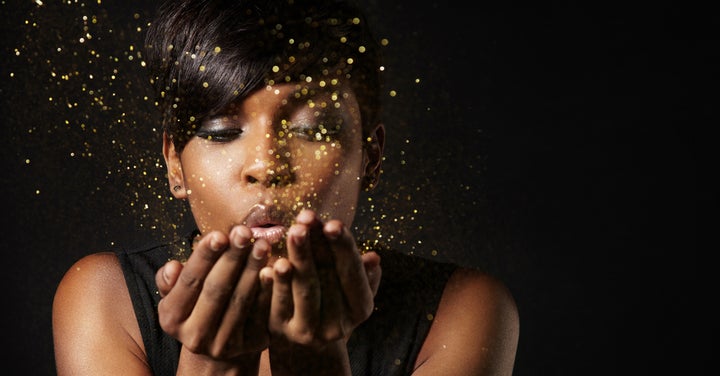 One of my earliest memories as a child is standing in the basement of my baby sitter's home, watching Ronald Reagan deliver the State of the Union address. I remember thinking to my four-year old self, "What a nice old man."
It's not until I became an adult that I understood the implications of the Ronald Reagan administration for minority communities and the ways he helped to shape very powerful racist stereotypes about all sorts of people, especially blacks. One that pervaded most strongly was that of the "welfare queen."
She was husbandless, unemployed and had children for the sole purpose of amassing welfare benefits. Uneducated and lazy, she engaged in all sorts of anti-social behavior and was an all-around drain on the system. Oh, and she was black - universally black.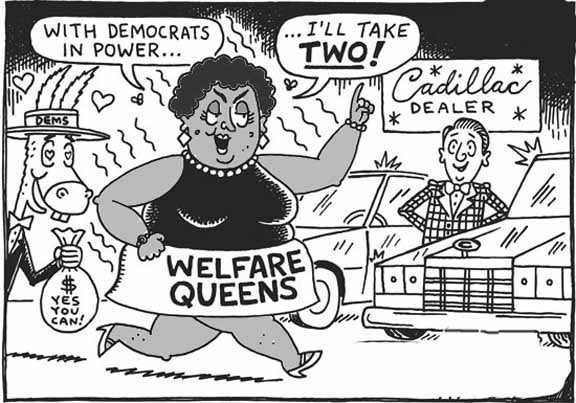 The welfare queen was coined by Ronald Reagan while running for president in the 1970s to refute social policies advanced following the civil rights movement. The archetype was the cornerstone of an evolving racism – one that said, "maybe blacks aren't inferior by default, but they sure are lazy and dangerous." Of course, this meant that blacks were deserving of punitive treatment, and in no way worthy of the sort of corrective measures that might begin to rectify hundreds of years of slavery and nearly a century of Jim Crow.
The welfare queen became the poster child for this assault, and the foil for an entire generation of young black women.
Of course the welfare queen wasn't real, but that didn't limit her impact on the black female psyche. She loomed large – a cultural bogeyman whose fate you were bound to share if you made the wrong choices. In response, a generation of black and brown girls affirmed, if to no one but ourselves, that we would not become teen mothers; we would go to college and we would become financially independent, because dammit we were nobody's welfare queen!
Instead, we chose to lean in to our true narrative. The only one we really knew. The story of our women.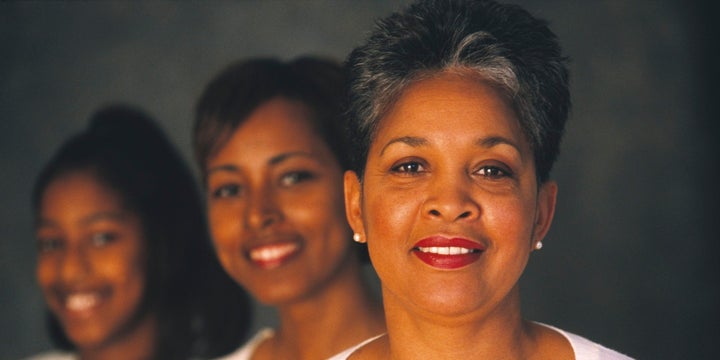 Grandmothers who worked as domestics, having to raise their children and other peoples'. Mothers who worked as secretaries, keeping their heads down, all the while plotting a way forward for their babies. And aunties who could command a room and knew how to hustle!
These were our true queens. And it is their legacy of unyielding faith, hard work and perseverance that produced a generation of black women who are unafraid, unashamed and unbound.
In recent years, there has been a constant stream of research chronicling the steady upward mobility of African-American women. According to recent studies, black women constitute one of the most educated demographics and are among the most ambitious in the workplace. Despite the most negative and persistent stereotypes, not to mention incredibly debilitating economic, social and cultural factors, black women continue to thrive – all the while employing as much authenticity, humor and wit as is humanly possible.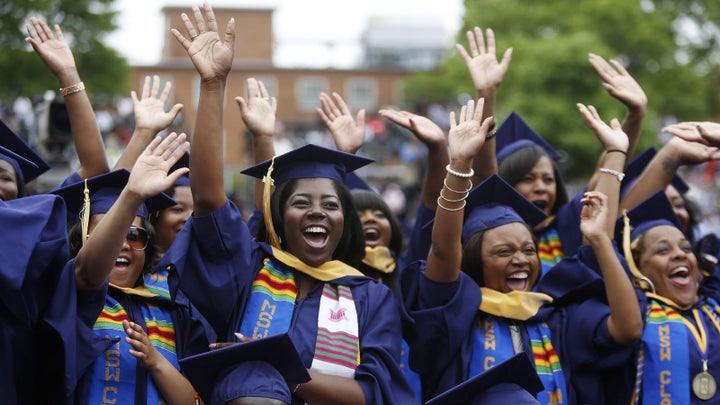 This X factor is frequently referred to as black girl magic.
To be clear, claiming black girl magic takes nothing away from the struggle or triumph of others. It's just to say that there is certain alchemy to our story. A story that began on one side of the world, and through great separation, unfolded on the other.
On their knees our foremothers learned how to tame the earth, and on their knees they learned how to enlist our God. Through it all, they mastered the art of conjuring something out of nothing. That is the origins of black girl magic and that is the substance of our lives. It is in everything we do, because it is the only way we know how to be.
The most exciting thing about our story is that it is still being written. As we come to our full power, we do so with an abiding sense of responsibility and gratitude, understanding that our ability to not only stand in our truth, but project it, is a direct result of the sacrifice of others.
When it is all said and done, I'm convinced that it won't be the myth of the welfare queen that is remembered, but rather the legend of a strong, resilient people whose daughters chose to believe in magic.
Kelly Burton Ph.D. is an accomplished entrepreneur with over a decade's experience launching and scaling start-up companies. She is the founder of Bodyology, a tech-based clothing line and Nexus Research Group, a social research firm.
Follow Kelly Burton on Twitter and Instagram @iamkellyburton or at kellyburton.net.
Popular in the Community