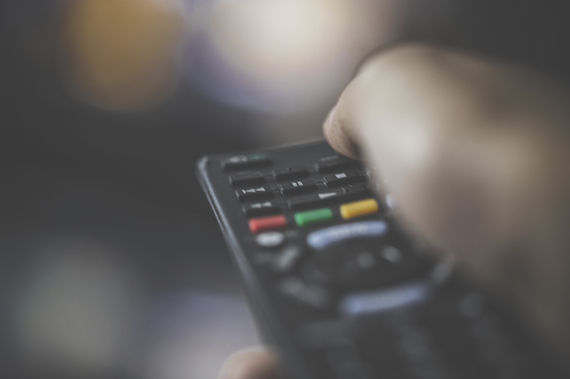 Super Bowl 50 was a boring game. Most of its commercials were too. Like the poor guy in AstraZeneca's opioid-induced constipation ad, I kept longing for something truly big to happen, but I too was poop out of luck. You likely found them underwhelming too, unless small intestines and toe fungus mascots float your boat.
The best SB50 commercial was the stampede of hot-dog-bun-wearing wiener dogs about to get smothered in human condiments. Heinz had something for every generation watching to, um, relish - pun intended.
Audi was a close second for me but I am biased. I own a Q7 and the father-son storyline reminded me of taking my Dad for his first ride in an Audi.
Super Bowl audiences are multigenerational so ads that have broad appeal rate highly with me. Brands should never use a Super Bowl commercial to target a narrow audience.
The Apartments.com "moving on up" spot went extremely multigenerational in its homage to the Jeffersons. It featured George (Washington), Weezy (Lil Wayne) and a crooning Jeff Goldblum playing piano while a crane moves him "on up" to a "deluxe apartment in the sky." Conceptually way over the top, the spot was ineffective and a complete budget buster. They built a mansion when an apartment would do.
The Bud Light Party ads were strong on star power but weak on laughs. I didn't laugh my "caucus" off. And yes, like everyone, I do love Paul Rudd.
The best sports of SB50 commercials were not players. Kudos to Anthony Hopkins, Steve Harvey, Christopher Walken, Drake and the brands they represent for poking some fun at themselves. An up-skirt of Willem Dafoe is something I never expected to see in a Snickers spot. His thighs made me want to jump out of a plane while riding a bull and eating a Butterfinger.
The candy bowl winner of Super Bowl Sunday was Skittles, with a commercial featuring Steven Tyler. The spot was as colorful as the front man of Aerosmith and auctioning off the art for charity was also a sweet idea.
The best branding move of SB50 was Beyoncé announcing tour dates immediately after her halftime performance. So allow me to include musical acts in this review.
Beyoncé launched her new song and video "Formation" on TIDAL, offering lyrics about going to Red Lobster after having sex. Red Lobster dropped the ball on a HUGE marketing opportunity to engage consumers on social media.
Red Lobster's social media team, PR firm and ad agency chased after this amazing brand communications opportunity with all the zeal Panthers quarterback Cam Newton mustered trying to recover his fumble. They made fans and followers wait hours.
When red-faced Red Lobster finally responded, they did so in the cheesiest way. Something about "Cheddar Bey Biscuits" long after the opportunity was cold.
Speaking of cold, some brand advice for Coldplay: if you want your band and brand to get noticed, don't surround yourself with two of the hottest artists in the business, Beyoncé and Bruno Mars. I also strongly suggest NEVER reminding the audience of great musical ghosts of Super Bowls past.
Seeing Coldplay next to Michael Jackson, Paul McCartney, Bruce Springsteen and The Rolling Stones just reminds everyone that this band from London is really good, but not one of the greats yet. While not music royalty, they gave a noble performance just the same.
As did Lady Gaga, who sang a great national anthem. However, no one will ever sing our national anthem better than the late Whitney Houston. Ever. At least Lady Gaga had the stage to herself. Despite being the headliner, Coldplay couldn't escape from the large shadows of Beyoncé and Bruno Mars. Coldplay should have been paired with a lesser act, like when Bruno Mars made the Red Hot Chili Peppers seem like a garage band in SB48.
In SB49, Katy Perry had to contend with arguably the biggest scene-stealer in halftime show history: a dance-challenged shark. It was the cutest mascot I had seen until this year's Xifaxan Super Bowl small intestines mascot burst on the scene.
I am glad you found time to read this because if you believe the NFL's creepy SB50 ad campaign, you've been busy trying to make a Super Bowl baby. If Beyoncé inspires you to go to Red Lobster afterwards, just don't drink too much Mountain Dew. You wouldn't want your Super Bowl love child to look like a "Puppy Monkey Baby."
Sorry about the bad jokes and puns. I guess I'm on a roll... Just like a Heinz Ketchup wiener dog.
Calling all HuffPost superfans!
Sign up for membership to become a founding member and help shape HuffPost's next chapter