Ceremonies in our lives were once deeply moving processes that helped us as we transitioned from one stage to another. The process of creating life for a mother as she births a child. The transition from girlhood to womanhood, boyhood to manhood. From womanhood to motherhood. And from life to death. Today some of these moments are marked solely commercially (a baby shower), a pricey Bar Mitzvah / Bat Mitzvah (yes, Hebrew is learned but has the child become an adult?) while the more profound are entirely ignored.
Last year, my wife and two young sons were living in Tanzania. They were lucky enough to observe young Maasai warriors aged 13-21 return after their circumcision (no painkillers and no show of pain permitted) and their 3-month exile in the bush where they healed and lived off the land. They left as boys. They returned as men. They can't marry until they have gone through this transition. It has very clear rules, actions and words and has stood the test of time. 500+ years of time. That's a ceremony.
My wife and I run a diaper company. We speak with new and expectant moms and dads all day long and over the past 10 years have noticed that the transition for moms from womanhood to motherhood is also entirely ignored. The pregnant mom gets all the accolades. The ceremony and words are known by all. "You are glowing" then a touch of the belly. That's it.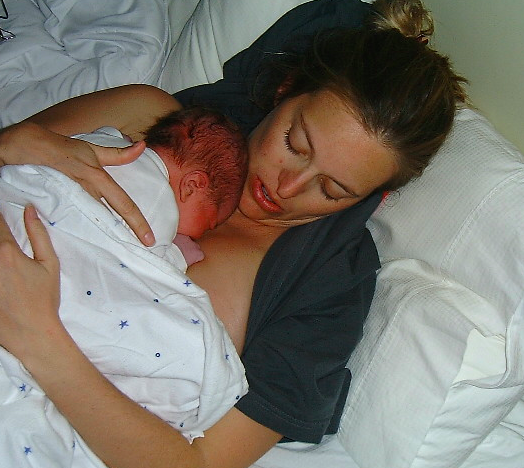 But when the baby actually arrives? Radio silence as the new parents struggle with their entire world being thrown upside down. With no mandated paid parental leave in the U.S. at least, it is right back to work for both parents usually. The data shows that marital unhappiness spikes in the first year of a firstborn's arrival. And little wonder. This woman has created life. Pause here. She has created life. It is the ultimate creative act. And she did it. Yes, with her partners assistance but the birth was 100 percent her. And what happens? She and he are flung into a world of exhaustion, confusion, sleeplessness and breastfeeding failures. Thank goodness that little one is so adorable otherwise we may not survive as a species!
There is a large void here. New ceremonies would serve a very valuable role to mark these life stages. Let's start making some now!