Tinashe Sibanda popularly known as T-Collar, has not been getting much sleep since he left his hometown in Zimbabwe (Zim), to pursue the music industry in Los Angeles (LA). You might be wondering if his lack of sleep is largely because he is out partying with the artists and celebrities he gets to work with occasionally. However, it has all been work for T-Collar.
After completing high school in Zimbabwe, T-Collar bargained with his parents, to relocate to LA and study music. The dream was to write and produce music for artists. Producing music was something that he loved started doing when he was a teenager. The love he had for writing music and spending time in the studio only grew stronger. He was determined to work hard and learn from the best and LA could offer him that. Fast forward to today, the 23-year-old Zimbabwean's dream is slowly unraveling. I had a brief conversation with him over the phone, as he was taking a short break from the studio.

Even if you do not know who T-Collar is, chances are high that you may have heard Rita Ora and Chris Brown's hit collaboration, "Body On Me." A song that grabs your attention with chanting sounds at the beginning. T-collar co-produced the song and could not contain his excitement or gratitude over its success. "This is my first song to get out and go on radio. It takes a lot of sacrifice to get to a place where you can get recognized," acknowledged T-Collar.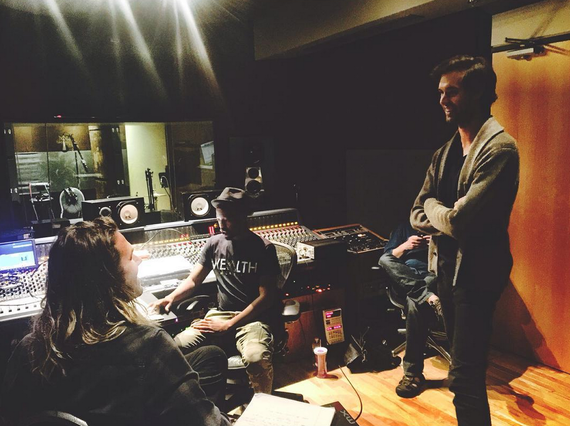 Luck and talent are two words T-Collar is not willing to entertain in a conversation, unless they are accompanied by a few other words: hard work and sacrifice. Most individuals might look at his story and attribute his success to pure luck and being in the right place at the right time. While these factors have certainly played a role in shaping T-Collar's career, the 23-year-old music producer set the record straight as he reaffirmed, "I've never believed in talent because I started making instrumentals when I was 13 years old. I did it every day for 6-8 hours. If someone says you are talented that's something you have, no one received greatness you have to work that out."
Moving on from his earlier days of spending 6-8 hours in the studio, he now spends more time working in there. This is probably one of the biggest sacrifices T-Collar has to make on a daily basis. T-Collar explained, "It is a job that requires spending at least 10-15 hours per day in the studio. You have to really love what you do, I don't go clubbing, I don't go out, I stay in a studio and when I do get to meet artists, we are working, it is about the product."
Before T-Collar had to jet back into the studio, he gave some sound advice for individuals that may be aspiring towards a similar goal or dream. He emphasized that honesty is important when you are chasing your dream. You have to ask yourself the necessary questions and figure out your "why" in life. He explained, "It is important to be honest with yourself, ask yourself what your motives are; if its money you might not make money for a while. If your goal is to be the best rapper or music producer, you have to understand the gravity of what you are asking for. Are you willing to pay the price?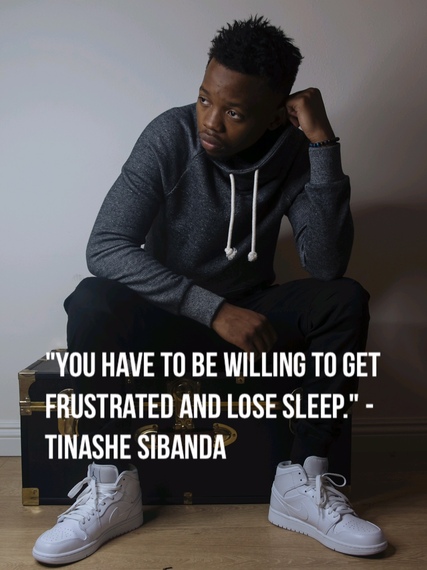 Calling all HuffPost superfans!
Sign up for membership to become a founding member and help shape HuffPost's next chapter