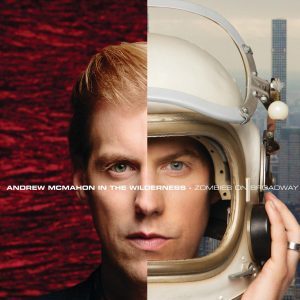 A Conversation with Andrew McMahon
Mike Ragogna: Andrew, your new album Zombies On Broadway seems like it could be converted into something more than just your second Andrew McMahon in the Wilderness project. Was that your evil scheme?
Andrew McMahon: You know, it's always kind of my evil scheme, truthfully. I've always loved records that seemed to have a theme or some sort of overarching concept. Of course, I didn't go full crazy-concept record but I wanted there to be a feeling that these songs were sourced from a similar space and told a larger story once you put them all together.
MR: I especially love your concept of finding your way back to the city to settle a score with an "old ghost." And that sometimes, you can go home again.
AM: It wasn't the plan, but I tend to find that "plans" are meant to be redirected and they can shift on a dime. New York brings out some of the best and worst things in me. I think that's probably why I was so attracted to bringing the creative process there, because you get to know yourself when you shed light on both the good and the bad. At some point, as you say, "my drinking became a problem." It's probably funnier now in hindsight, but I had to kind of rein myself in a little bit and get back up, for sure.
MR: Well, you're not alone. A lot of people are having trouble recovering from Trumpitis.
AM: [laughs] It's a trickier world to live in these days. I think the best thing to do is to keep ourselves centered and to fight it all with love. That's kind of been my prerogative—try not to close out my neighbors.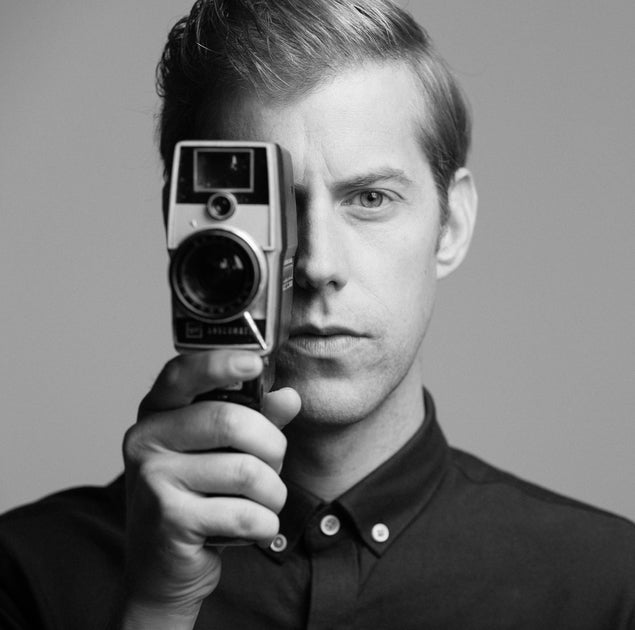 MR: That's going to probably be the key. Now, about these "zombies" of which you speak...
AM: My studio is right down there in Midtown. The place where I recorded a lot of these songs is on 49th and 7th. Initially, the term popped up in my journal as a result of the morning and evening walk to the studio and the train station. There's this vibe that there are people who are just coming into the city for the first time or taking in the Times Square vibe and you're trying to move a million miles an hour against a mass that's in some sort of slow motion ooze. That's kind of where it started. But it became a little more personal to me because I started oozing a little myself. The city was getting me down a little bit by the end. I remember walking around one day and being like, "Oh my gosh, I'm a part of this mass." Therein lies the rub, I guess.
MR: Therein lies being a New Yorker. Kind of. Maybe a little.
MR: On this album, it also seems like there are some threads being pulled from old issues. What real-life issues were you tugging at and what stories were re-written?
AM: I think looking at a lot of the context of why I ended up in the city, the second Jack's Mannequin record would sort of pick up where it left off in Los Angeles. I think that was a destiny that kind of was re-written, and something that I wanted to tackle. Truthfully, it's a weird thing. I've managed to look at my career and my writing in a lot of different ways and there was this crazy stop that happened after being diagnosed [with cancer] that was like, "Oh my gosh, the Jack's Mannequin record's about to blow up—first tour, things are going crazy, there's so much hope," and then that all kind of came to a halt and changed. It took so many years to get strong again. A lot of the Wilderness project was about getting to that place and feeling that excitement and that energy and having some of the demons of the past put at bay. In a weird way, all of a sudden, this record kind of got that success that was my initial trajectory before I got sick. In some way, I think my life felt like I was going to pick back up where I left off.
Sure, so many things have changed. I'm married. I have a kid now. I think, in a weird way, I got back to that partying, celebrating guy that I was in the initial wave of Jack's Mannequin, much more so in a spirit of celebration as opposed to the darker turns it had taken in my recovery. I think there was this sense of celebration from a lot of the feelings I had putting out the first Jack's record and how they had come to bear. And I wasn't sick anymore. I had the chance to write a second story and a chance to show back up and do those things. I think it woke up some of those themes. I think the reality was right before I was putting out that first Jack's [Mannequin] record and I found out I was sick, I was partying way too hard and I had this revelation when I was finally diagnosed with cancer. I was like, "Well, if it wasn't cancer, it was going to be rehab." I think that the strangest revisiting that I found was that I started living all of that out again, especially in the context of living in the city and having the time. I was there alone. I wasn't with my family. So I ended up indulging a lot of those ghosts and waking them up and having to truthfully reconcile them and say, "This is the next thing you have to focus on; this is what you've got to try and get your hands around." Of course, it's all in the context of love and having a world and a life that you've got to protect and take care of. I certainly have a lot more responsibilities these days than I used to, so it was a wakeup call for sure.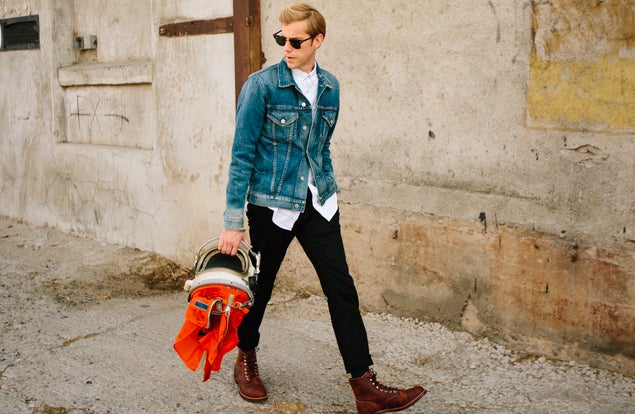 MR: Songs like "Walking In My Sleep" and "Island Radio" appear to be voyages.
AM: There's a lot of traveling, and there's certainly a fatalistic thing to each tune that kind of had to acknowledge a conclusion.
MR: Sure but you also have a positive outlook in your latest hit, "Love And Great Buildings."
AM: I love that song. I think, that, to me, is something that couldn't have been written ten or fifteen years ago. It's really steeped in the depths of the love people can feel for you after you've been on a road with them for so long.
MR: To me, that seems like the hub of the album. A lot of the songs pull into that regardless of the greater theme.
AM: I agree with that. To me, it was a turning point when I wrote that. I wrote that in my apartment in Brooklyn, staring out of my apartment window at another building. I was like, "Gosh, there's just something to the idea of good architecture and good love." They're a magical thing that if you do it right and there's a depth of emotion there, just like any great building, they live on. They need care, but they end up sturdier than you might even imagine.
MR: And speaking of Brooklyn, there's "Brooklyn, You're Killing Me."
MR: [laughs] We're both laughing because nobody's ever put their finger on it like that before.
AM: Yeah, it's so funny and ironic that I ended up having to write that song in a bungalow in Venice of all things, but it makes perfect sense. That was the thing that wrote a week after coming home and saying, "I'm not going back." I have a vision and a feeling of what it was like the morning after taking that bender to the next level and just kicking yourself and feeling like shit and saying, "Okay, what have you gotta do to get back in gear?" That was definitely that song to me.
MR: "So Close" and "Shot Out Of A Cannon" seem to show some insecurity while pursuing the dreams.
AM: Yeah. Those are the "hair-on-fire" tension songs. I love them. It took two weeks to write "Shot Out Of A Cannon" and I'm eternally grateful that we took every minute of that because I feel like that song is such a perfect little pop song.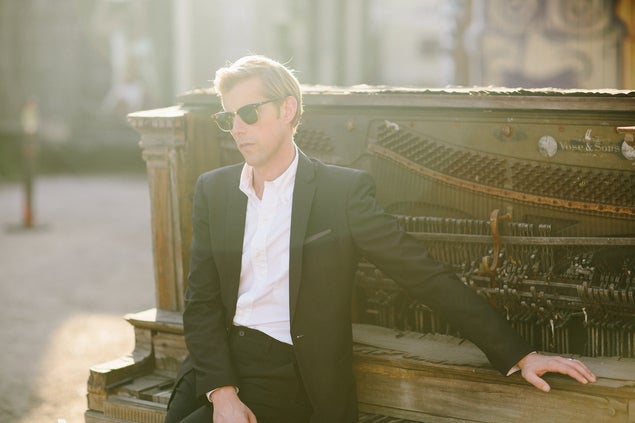 MR: And speaking of a perfect little pop song, "Cecilia And The Satellite" became a modern pop classic. So what are your thoughts about that song these days?
AM: To me, it's such a vindication of the principal that I've operated on for so long since writing music and doing everything in my power to write pop music that communicates with a lot of people and doesn't compromise on integrity. I think my goal in writing every song is, "How do I first get to the core of some truth I'm trying to tell and then articulate it in a way that I feel like I've said something I've been needing to say." Then beyond that is, "How do I take that mission and apply it to a commercial art form that connects with people in the same way that you meant to connect to yourself?" That's the mission with all of these songs. The fact that it happened at such a seminal moment when I was about to meet this human being who would be this relationship that I had never experienced before and that I could do that around such a pivotal moment of my life when I'm about to meet my daughter, that to me is a validation of what I've been trying to do. It's probably one of the things I'm most proud of in my career at this point.
MR: I know I'm partial to your recording, but lately when I hear a Top 40 playlist loaded pretty much with grinder songs, when "Cecilia..." plays, it's still refreshing.
AM: [laughs] I appreciate it. But I like a lot of those records, too. I think to be able to be on a playlist like that and still feel contemporary and have what is hopefully my contribution of a really intense focus on lyrical content, that's an honor for me. That's what I'm trying to do.
MR: So you strutted with punk-pop in Something Corporate. You rocked more conventionally with your Mannequin. What do you think about your old musical styles compared to what you're doing creatively these days?
AM: It depends on the day, and what song I'm listening to. I have no shame for anything I've created. I think the arc of a career and a life, as long as you're being true to yourself you should be proud. All I try to do is make records that sum up where I'm at right now. To that extent, I feel incredibly well-represented by the catalogues from Something Corporate and Jack's Mannequin. They're nothing if not earnest and honest. I feel like that's all I can really do. There are those days where I hear some version of my voice from another era and go, "Oh my gosh," but I never really cringe at that stuff. I think the things that I've been able to accomplish with both my previous projects and the fans that we've made and the fans that stuck around, it's a story that not a lot of people get to tell if they don't do this as long as I've done it. I'm really proud of that.
MR: Speaking of your early artist days, Andrew "Wildreness" McMahon, what advice do you have for new artists?
AM: You've got to do your best to be a combination of authentic and true to yourself and find a home for yourself in the midst of whatever's contemporary. That can be the biggest trick but I think you've got to start with you and work backwards from there. All three of those bands' sounds are very different, and the fact that they had success over the course of years is largely because the goal wasn't really to chase anything; it was to say something true. I think that's the biggest thing for me, keep your eyes set on communicating something honest. I think that's where longevity comes from, when people know you're being real with them. Beyond that it's just care a lot, play a lot, work your ass off and be good to people. Those are the biggest things, really. I can't stress enough. After doing this for a long time, you really do see that the people who work the hardest and are the kindest have the longest success.
MR: And how's your health these days?
AM: I'm doing good. I literally have been working out endlessly. I've been saying my goal is to head into thirty-five in the best shape of my life. I feel like I've been doing a pretty good job of that. And I'm a million times more sober than I was making this record, so that's a plus. Things are overall really good. I try to keep my mental health in check, too, and that's probably the hardest of any of the boxes to check. [laughs] I'm doing great, man.
AM: Family's great. They're awesome. We're excited. Everybody's coming out on this run, so it'll be fun to have Cecilia at age three really being able to take on all these cities that we're hitting, the forty-five or so that we'll be visiting on this tour. It'll be fun to get to see the way she receives them.
MR: What do you still need to get to in the future?
AM: It's a tough one to answer. I think if I can maintain this trajectory, I'm a pretty happy guy. My ultimate goal really, if I'm looking down the road in ten or twenty years, is to be able to fill theaters with people and play my song. That's all there is to it. I'm trying to write the biggest songs I can write and get them as big as they can be. But at the end of the day, it's that I can come into a town and get a couple thousand people at a show who want to hear me play songs. That's my hope for the long term.
Transcribed by Galen Hawthorne
THE ZOMBIES IN AMERICA TOUR DATES WITH ATLAS GENIUS AND NIGHT RIOTS
3/12/2017 Anaheim, CA @ House of Blues
3/13/3017 San Diego, CA @ House of Blues
3/16/2017 Omaha, NE @ Sokol Auditorium
3/17/2017 Kansas City, MO @ KC Live! Power and Light District
3/18/2017 St. Louis, MO @ Delmar Hall - SOLD OUT
3/20/2017 St. Louis, MO @ Delmar Hall - SOLD OUT
3/21/2017 Minneapolis, MN @ First Avenue
3/22/2017 Milwaukee, WI @ Pabst Theater
3/24/2017 Chicago, IL @ House of Blues - SOLD OUT
3/25/2017 Indianapolis, IN @ Egyptian Room at Old National Centre
3/26/2017 Detroit, MI @ The Fillmore
3/28/2017 Cincinnati, OH @ Bogart's
3/29/2017 Columbus, OH @ Newport Music Hall
3/31/2017 Cleveland, OH @ House of Blues - SOLD OUT
4/1/2017 Pittsburgh, PA @ Stage AE
4/2/2017 Buffalo, NY @ Town Ballroom - SOLD OUT
4/4/2017 Toronto, ON @ Opera House - SOLD OUT
4/5/2017 South Burlington, VT @ Higher Ground
4/7/2017 Philadelphia, PA @ The Fillmore - SOLD OUT
4/8/2017 Boston, MA @ House of Blues - SOLD OUT
4/9/2017 New Haven, CT @ Toad's Place
4/11/2017 New York, NY @ Webster Hall - SOLD OUT
4/12/2017 Sayreville, NJ @ Starland Ballroom
4/14/2017 Silver Spring, MD @ The Fillmore
4/15/2017 Norfolk, VA @ The NorVa
4/17/2017 Charleston, SC @ Music Farm Charleston
4/18/2017 Nashville, TN @ Cannery Ballroom
4/19/2017 Atlanta, GA @ The Buckhead Theatre
4/21/2017 Lake Buena Vista, FL @ House Of Blues
4/22/2017 Ft. Lauderdale, FL @ Revolution Live
4/23/2017 Gainesville, FL @ Florida Theater
4/25/2017 Baton Rouge, LA @ Varsity Theater
4/26/2017 Houston, TX @ House of Blues
4/28/2017 Dallas, TX @ House of Blues
4/29/2017 Austin, TX @ Emo's
4/30/2017 Tulsa, OK @ Cain's Ballroom
5/2/2017 Scottsdale, AZ @ Livewire
5/3/2017 Los Angeles, CA @ Belasco Theater - SOLD OUT
5/5/2017 San Diego, CA @ House of Blues - SOLD OUT
5/6/2017 Berkeley, CA @ The UC Theater
5/7/2017 San Francisco, CA @ The Fillmore - SOLD OUT
5/9/2017 Portland, OR @ Crystal Ballroom
5/10/2017 Seattle, WA @ Neptune - SOLD OUT
5/12/2017 Salt Lake City, UT @ The Depot
5/13/2017 Las Vegas, NV @ Top Golf
5/19-21/2017 Gulf Shores, AL @ Hangout Music Festival
6/11/2017 Camden, NJ - BB&T Pavillion
6/17/1027 Green Bay, WI - Lambeau Field w/Billy Joel
7/14/2017 Cleveland, OH - Progressive Field w/Billy Joel
7/30/2017 New York, NY @ Randall's Island Park - Panorama Festival
5/23/2017 London, UK Bush Hall - SOLD OUT
5/24/2017 Manchester, UK Deaf Institute
5/25/2017 Glasgow, Scotland King Tuts
BODEAN'S "MY HOMETOWN" EXCLUSIVE PREMIERE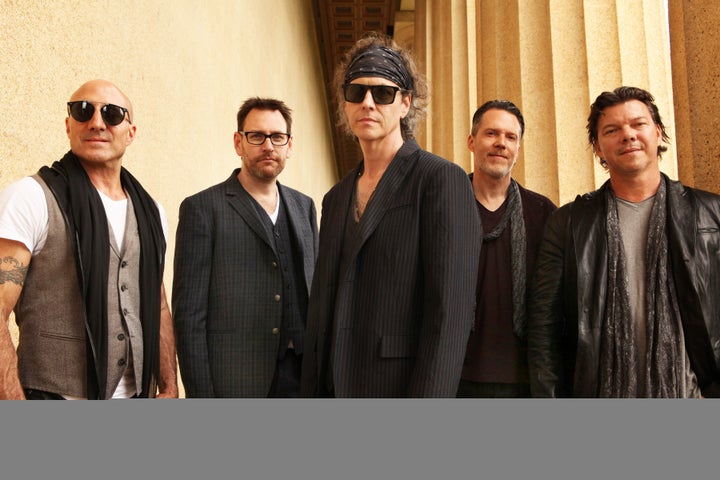 Roots-rock band BoDeans releases their thirteenth studio album—titled Thirteen—on April 21. It further explores their Americana genre, and is assembled from over 30 songs Neumann wrote for Netflix's The Ranch series.
According to BoDeans' Kurt Neumann...
"This song was originally used in the closing credits of an episode of the Netflix show The Ranch. It's a song about home—small towns—and coming back to them, the place where you were raised, and the place and the people that made you who you are today."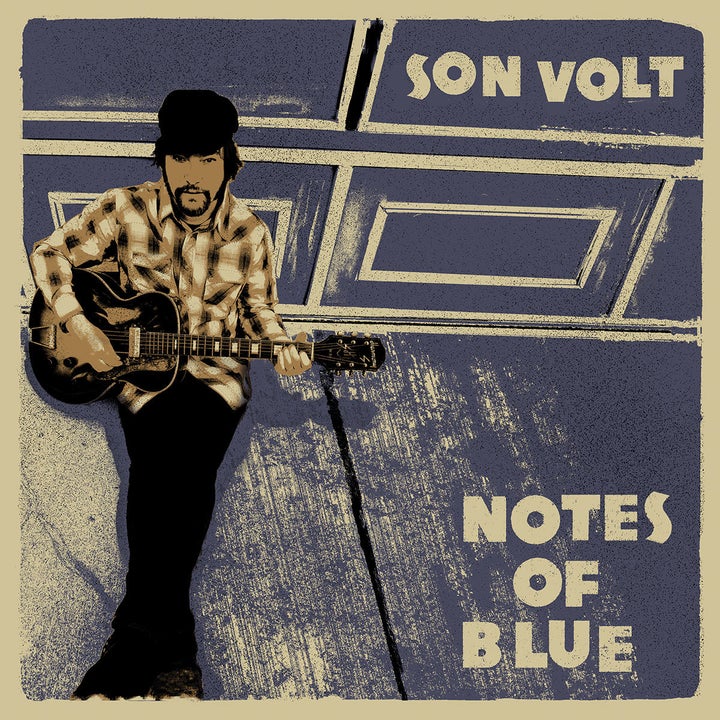 A Conversation with Son Volt's Jay Farrar
Mike Ragogna: Jay, your new album Notes Of Blue seems to be a statement about bringing out the blues aspect of what we've called Americana for the longest time.
Jay Farrar: Certainly "blue" can evoke a mood, but there was the realization that blues was such an important part of early country music. That was the catalyst to do more blues for this recording. I was kind of aiming for where blues and folk and country music converge. That's really what interested me. I really wanted to explore three distinctive tunings of three artists—Skip James, Fred McDowell and Nick Drake. By learning those tunings, it kind of takes you down a different creative road.
MR: Did you study their recordings for inspiration, or did you already have a working musical vocabulary?
JF: I'd been listening to these guys for years. I think I was just inspired to get inside of the tunings and see what was there. The idea was to try not to be complacent and make the same record, like the last Son Volt record, but to dig a little deeper into this convergence of folk and blues.
MR: To me, it still sounds like Son Volt, but with a left turn to the lyrical approach--although it can be argued it's going back to the vibe of your first album Trace.
JF: I guess you could say that. There are a couple of threads of commonality I was shooting for. I actually started out inspired by Nick Drake and Bert Jansch. I was considering making a more English folk-inspired record, but at the same time, I was listening to a lot of blues. Eventually, those two projects kind of converged. The finger picking was a thread of commonality with all of those guys, and that's something that I have not done a lot of on recordings. Over the last couple of years, I've been playing pedal steel guitar and finger-picking with a country sideband, so that gave me the experience to want to try more finger-picking on this recording. Also, after a year and a half of doing a lot of acoustic shows, I wanted to get back to playing electric guitar. That was another component of this recording.
MR: I feel like there's also some influence from the project you worked on with Ben Gibbard, One False Move. When you're working with other artists—live and from inspiration—is there something that you see in your own evolution?
JF: It's essentially a new experience when you learn a new tuning. It's a tribute and a chance to connect with those guys who are icons and heroes. You experience that excitement of when you first learn an instrument because you're essentially re-learning the guitar and learning new chord configurations. It opens up a whole lot of doors.
MR: What were the first couple of songs you wrote for this album and did they take you down the path?
JF: I think "Promise The World" was one of the first songs that I wrote, with Nick Drake's Pink Moon tuning. I think ultimately that winds up being my favorite because it serves as somewhat of a bridge to the previous recordings on Honky Tonk. It uses a lot of the same instrumentation.
MR: Did that change the way you approached the rest of the album?
JF: It really was a matter of finding the commonality of purpose and common aesthetic in the English folk guys and the blues artists I was listening to. Finger-picking methods on guitar was one common thread as well as all of it falling under the parameters of folk music.
MR: We know the influences that went into this record, but what Jay Farrar qualities did they bring out?
JF: I think in a lot of cases, the tunings themselves would determine the melodic structure of how the vocal melody came out. It sort of determined the way I was singing. I specifically chose these tunings because they were not the standard twelve-bar blues style. In the case of Nick Drake, it wasn't just standard tuning. It was taking you to a different place.
MR: Lyrically, where are you coming from? And what's the story about "Lost Souls"?
JF: Sort of a pattern I've noticed over the years in music is many talented, creative people you meet along the way, you'll never hear from again for whatever reason. It could be through attrition, or they're not into the music business or the idea that you have to have a business side to being creative. I always felt like so many creative people really never came to full fruition. Hunter S. Thompson has interesting things to say about the music business. I'm sure you've heard the quote before: "The music business is a cruel and shallow money trench, a long plastic hallway where thieves and pimps run free and good men die like dogs." It wasn't quite that extreme, but I've seen so many creative people and wondered where they went.
MR: What are some other topics on the album, like on "Back Against The Wall"? I don't know about you, but almost on an hourly basis during these Trump Years, the news pretty much terrifies me.
JF: "Back Against The Wall" is intended to be a rally song, taking on adversity or to be a shield for challenges on the horizon. That was my purpose for playing the electric guitar solo on the recording. It's been a long time, it may even go all the way back to the first Son Volt recordings because I've always preferred to let more accomplished guitar players handle the solos. For this record and that song in particular I brought out the amp that's pictured on the first Son Volt recording, Trace. It's an old Webster Chicago amplifier that was really an extension speaker for an old wire recorder from the twenties or thirties. I brought that out as kind of a symbolic milestone of twenty years on. You mentioned contemporary stuff. Yeah, every day, I read the news and think, "What would Woody Guthrie say about this?" Since the election, I've been writing songs with that approach in mind.
MR: Beautiful. So many people don't seem to be able to access a way to get out of their level of stress and in many cases, sheer terror of what's happening. Do you think the overall current situation we're in contributed to the blues feel of the album?
JF: I think perhaps that's the case. I think the message of music in general and blues in particular is that music can lift you up and away from the daily stress, but this has swung in a different direction, in terms of me reading the news every day and trying to put my voice to it in the only way I can, which is to write music and try to make sense of it all.
MR: What are some songs that you're particularly fond of?
JF: The song "Cairo And Southern" was written in the Mississippi delta. Cairo is a town in southern Illinois, it's kind of the nexus of the Ohio river and the Mississippi river. It was an old, booming river town and now when you drive through it sort of gives off the vibe of a ghost down. It takes you to a place that you can't experience any other way, that ghost town vibe. I think the meaning of it is you don't actually have to be in Cairo, just the idea of going anyplace to get away and find yourself in different surroundings.
MR: What do you think about your legacy, between Son Volt and Uncle Tupelo and what you have contributed to music, especially Americana?
JF: That's a good question. I'm still trying to figure out how it all fits into what proper perspective. When I look back at it all I feel fortunate that I've had the opportunity to lead a creative lifestyle. To be able to have a creative outlet and do what I really enjoy doing, which is creating and performing music. I feel fortunate in that respect.
MR: Are there other projects you've been wanting to work on, other artists you've wanted to collaborate with?
JF: That's an interesting idea. There's nothing in the books like that, but I know I personally had a great experience working with Ben Gibbard. If we ever get a chance to do it again I think we'll do it. I've worked with Jim James from My Morning Jacket and that was also a great experience. I hope to do more of that kind of thing down the line.
MR: I've interviewed all three of you before, your saying kindly things about Ben and Ben was definitely saying kindly things about you. Whatever the chemistry was on the Kerouac project when you worked with Gibbard, it seems it not only created some good music but a great friendship as well.
JF: Ben's an incredibly positive guy. I think both of our interests in the work of Jack Kerouac, and the fact that we're drawn to the same creative spark meant a lot to both of us to walk into a situation cold where we didn't know that much about each other and yet wound up having a great experience all around.
MR: Working with Ben and working on telling the story of Jack Kerouac, you must have learned a lot.
JF: Yeah, I mostly worked from the book itself so it was kind of about evoking a mood and a feeling. I had never really worked in that context before so it was a new experience for me. But it all turned out to be something I can look back on and think, "That was a great experience, I'd love to do it again."
MR: Did you also read On The Road when you were younger?
JF: I did. It was probably in high school. It had a lasting impact.
MR: Your perspective on it has probably changed from reading it as a kid to working with Big Sur as an adult.
JF: That novel Big Sur was definitely sobering, because it was Jack Kerouac a bit later on in life. On The Road is kind of the beginning of his journey, but Big Sur is when he's really starting to get existential and question a lot of things. Ben's a little bit younger than me so I don't know if he was experiencing it quite the same way I was. But it was pretty heavy stuff.
MR: I never hear the term "Americana" anymore. So I don't know what they're calling it, but how do you feel about what's going on in that genre right now?
JF: I'm not the best guy to ask. I keep one foot always trying to learn more about the history of music, and that's what keeps me inspired. In terms of the terminology itself, "Americana" is probably the most all-encompassing and most inclusive in terms of having everything sit in there and have it mean something. Most of the other labels don't really mean anything to me.
MR: You know, if "country" hadn't been taken, it probably would've been a more appropriate term, because what's being presented as country right now is pretty patriotic, taking on specific stereotypes.
JF: You're right. That's what George Jones used to say. It was identity theft or something.
MR: [laughs] Jay, what advice do you have for new artists?
JF: That's a good question. I almost feel like they could give me advice. I feel like new artists these days are really resilient to get out there and do things and use an apparatus in such a way that it's really kind of do-it-yourself. I was fortunate enough to come up in the nineties when there were a lot of resources and record labels around to help propel things along. The only advice I would have is keep at it.
MR: Relative to this, what started you off? What influenced you to get into music?
JF: Going out to clubs to see different bands like X, True Believers, Alejandro Escovedo, folks like that, and then going back and listening to bands like Flying Burrito Brothers and seeing how they had made an amalgam of country music and rock music. That compelled me to try to put my own stamp on it and give it a go.
MR: Would it be fair to say that when you all got together for Uncle Tupelo, you were exploring the music together as if in a science lab?
JF: [laughs] I suppose it was that. There's always a kind of research component to it all. We all have big record collections and knew people who worked in record stores, so it was like looking through a repository or a library. In the end, it's all just one big continuum people pass on to the time, so to speak.
MR: What does the future bring?
JF: Like we were saying before, I'm reading a lot of the daily news and writing songs. Hopefully, in the next six months or so, I'll be ready to record. Not sure what form it will take yet but I hope to get there.
MR: Another duo album with Ben Gibbard album?
JF: [laughs] We'll have to talk to Ben about that first, but I'd love to. There are a couple bonus tracks on my website JayFarrar.net or SonVolt.net. One song has sort of Irish flavor and the other is a Jackson Frank cover song, "Yellow Walls."
MR: Is that another creative outlet for you? To be able to get tracks out in an immediate way and not wait for a whole album?
JF: The internet definitely opens another avenue for getting stuff out quickly. I imagine doing more of that down the line.
Transcribed by Galen Hawthorne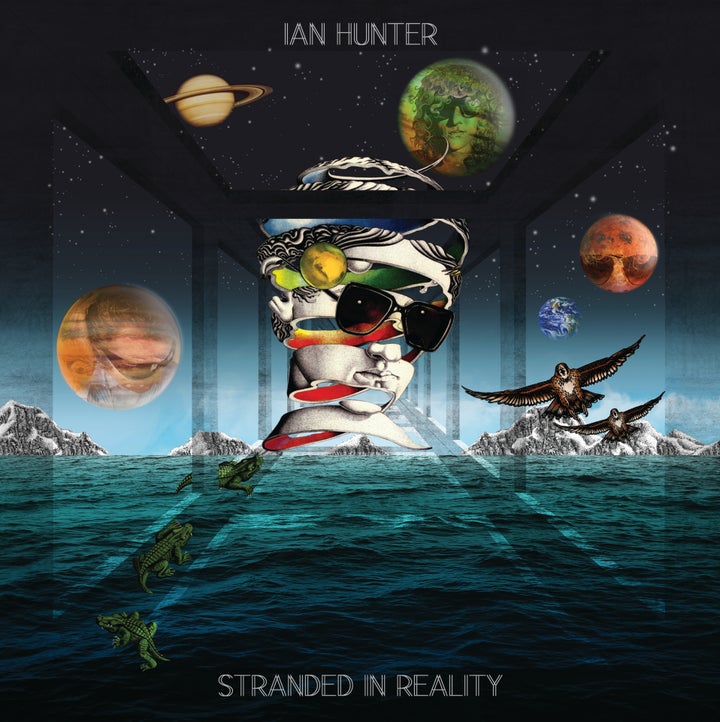 A Conversation with Ian Hunter
Mike Ragogna: Ian, it's been a while. Tell us everything that's happened to you in the last five years.
MR: Knew it! Okay, so your new 30-disc box set Stranded In Reality covers literally everything from your solo career—the albums, rarities and live material. Since so many labels were involved, how did you get them all to cooperate and how difficult was it to track down all the original masters and rogue assets?
IH: It was Campbell Devine, Ian Crockett, Alan Price and Proper Records who did the work. I know it took years and was quite expensive.
MR: Why did you name it Stranded In Reality?
IH: I named it "Stranded in Reality" because that's how I always feel.
MR: Reliving your solo career with the box, has your opinion changed on any of the albums? And are there any rarities you wish had made it to the albums after all?
IH: Haven't really listened; I dislike going back! "Salvation" should have been on an album, so it is now.
MR: You were part of the group Mott The Hoople with eventual solo career collaborator Mick Ronson. How did Mott come together, how did you get signed to your first label, and why the switch to Columbia?
IH: Mott the Hoople was a band from Hereford who lost their singer. Guy Stevens found me and put the band on Island Records. We switched to Columbia when Island lost interest.
MR: In the States, your version of the David Bowie original "All The Young Dudes" was a massive hit. You also were slated to record his "Drive-In Saturday." What's that story?
IH: David offered us a few songs at that time but 'Dudes' was the only one we did.
MR: Roxy Music's Andy Mackay played on a couple of Mott hits and Blue Weaver toured with the group. What was the UK musical atmosphere and musician camaraderie like in those days?
IH: Competitive and fun—like always.
MR: Just curious, what are your thoughts about the glam years?
IH: I have no thoughts on the 'glam' years. I much preferred the '50s.
MR: In your opinion, did musical contributions on your early solo recordings by members of Queen, Bruce Springsteen's E Street band and former band mate Mick Ronson advance your solo works?
IH: They made my stuff sound better.
MR: What did you think of Great White's cover of your original "Once Bitten, Twice Shy"? What is it about that song that makes it so enduring?
IH: It's classic Chuck Berry—with a twist. They don't grow on trees.
MR: Which brings us to Barry Manilow's recording of your classic "Ships." Any thoughts about his recording and how did he get a hold of that song?
IH: Clive Davis played it to him. He modulates a lot – it was a different approach.
MR: The complete Ian Hunter/Mick Ronson concert from Hammersmith also is included on DVD. Plus you collaborated on an album together as featured artists. What do you feel was behind the creative and personal magic between you and Mick?
IH: I wrote 'em – Mick really did the rest. Brilliant arranger; beautiful and gifted guitarist and a pitch perfect singer.
MR: You also seem quite at home with an orchestra as evidenced on your album Strings Attached. How do you feel the orchestral setting versus a straight up rock approach affect your performances?
IH: I was told by the orchestral director to just think of them a a keyboard and that's what I did. I like the colors.
MR: Even though you unleashed this massive box assault, you will continue to record, right?
IH: It's what I do. Who knows when I'll run out. So far, so good.
MR: Ian, what advice do you have for new artists?
IH: You cannot feign passion. Really, in any walk of life, if you're lucky enough to possess a passion—go for it. Persistence plays a part as well.
MR: I imagine you still miss your friend Mick Ronson after all these years.
IH: We had some great times together. I like to think we were in it for the right reasons.
MR: What does the future bring for Ian Hunter?
IH: No idea. Never did have.
Popular in the Community