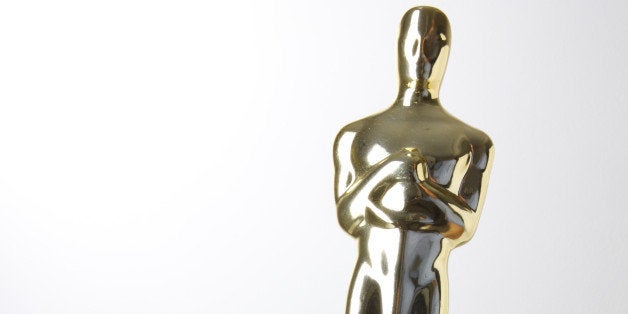 Academy Awards will be handed out on Sunday, and while the show is expected to proceed mostly as usual, there will be a white cloud hanging overhead, as well as a few well-publicized absences.
The Academy has acknowledged its need to diversify after a second year in a row of #OscarsSoWhite popularity on social media. The initiatives so far are a step in the right direction, but true inclusivity cannot develop without a greater investment in bringing outsiders in. Film, after all, is an industry built on human storytelling, and the Academy prides itself on preserving the legacy of an art form it rightfully believes has the power to "challenge us to see each other and the world in different and meaningful ways--often crossing ethnic, political, geographic and socioeconomic lines to do so."
Amid the controversy raised by this year's awards, there have been many conversations about how the Academy can change to meet 2016 demands, so I would like to add a few ideas.
For starters, I wonder why there is so little support for students who, given the chance, might make important contributions to the film industry? Why aren't there more defined, affordable pathways to filmmaking? There are kids winning dramatic competitions across the country every year -- identifying stellar talent is not that hard, but it does require commitment.
One problem with the film industry is that a relatively small, homogenous group of people tells only a fraction of what needs to be told, and institutions like the Academy uphold that tendency by disproportionately rewarding work from that small group. If it was ever one entity's job to disrupt that cycle, I would think it is the Academy; they can do it by investing in young talent both behind and in front of the camera. True diversity doesn't come from just picking the low-hanging fruit; it comes from cultivating the soil, which in this case is young people.
Another way the Academy can update is by broadening its field of recognition across categories (including acting). The rise of YouTube stars and original streamed content means there is more material to be considered than just those that go through the studio system. Entrepreneurial spirits have taken over YouTube, gaining millions of followers with charm Hollywood used to call "It." Why not invest in them? The Academy must overcome old traditionalist notions in its quest for diversity anyway, so what better opportunity to look at what is being evaluated, as well as whom.
The Dolby Theater has capacity for 3,400 people, so next year why not start with saving a couple hundred seats for promising young filmmakers? Find the Vine stars, the YouTube sensations, and the national drama champs; provide hotel and travel accommodations and a generous stipend for award-day prep. Throw a great after party where they are introduced to actors, producers, and influencers in the industry who can serve as mentors. Give kids who dream of filmmaking experiences that bring their dreams into focus, and closer to reality; show them that film can be their legacy, too.
Popular in the Community