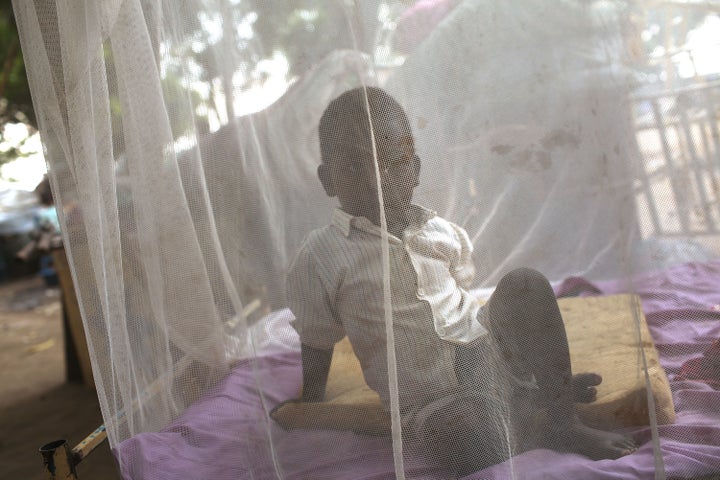 This piece is part of a series of blogs by leading NGOs to call attention to a range of issues that should be raised at the G8 summit at Camp David in rural Maryland from May 18-19.
I'm speaking via Skype video with James, a 32-year-old health worker in Pochalla, a remote county in South Sudan's Jonglei state. Where he sits, night has fallen and it's starting to rain, which I'm told is quite typical. Constant rainfall causes Pochalla's river to fill up, isolating its 70,000 residents all but two months of the year.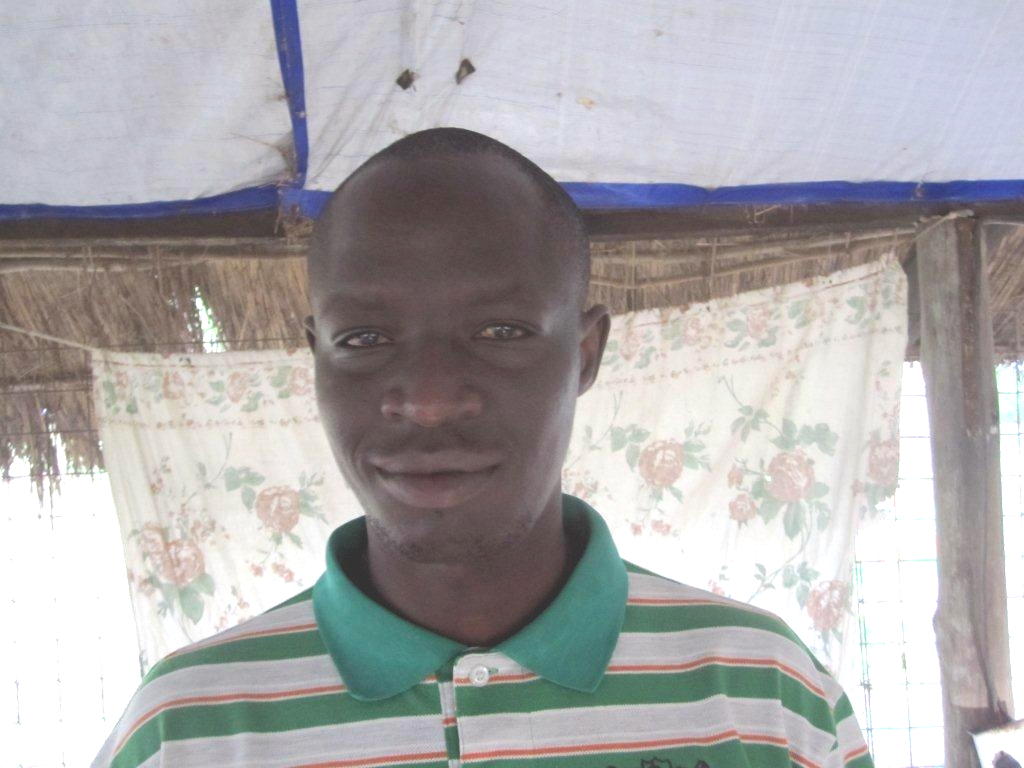 I ask James to tell me about a patient who really impacted him.
"Late one night, we had to rush to the health center to help a woman who was in obstructed labor. We performed a cesarean section," he tells me proudly. I ask for details, hoping to hear something more compelling. He replies simply, "She delivered a healthy baby!"
I try to conceal how underwhelmed I feel. That's a happy ending, I think, but not a particularly unique story.
Turns out, I'm very wrong.
James continues, "Before International Medical Corps came to Pochalla, mothers were not safe when they went into labor. Families had to choose between the mother's life and the baby's. They would sometimes have to kill the baby to save the mother."
I shudder at his blunt words, but quickly recall the context: South Sudan has one of the highest rates of maternal mortality in the world, with one in every 50 live births resulting in the death of the mother. Health workers like James are on the frontlines of the country's battle against devastating health statistics. James does not cite such numbers, but he lives in the reality of them.
"Women and children are suffering because they cannot reach health services. Women have trouble moving when they are pregnant and, in Pochalla, the roads are muddy and transport is difficult," James tell me. As a result, women often give birth at home and when complications occur, it is usually too late.
Nonetheless, things are changing. James says the situation has gotten much better "since the NGOs came," and his community is "very happy" with International Medical Corps, which has been providing health services in South Sudan for over 17 years and in Pochalla for 3 years.
James is International Medical Corps' Primary Health Care Unit (PHCU) Supervisor in Pochalla County. He supervises the seven PHCUs and one primary health care center that International Medical Corps runs in Pochalla, as well as the community health workers who make up the rural county's health force. "Now," says James, "we do a lot of cesarean sections. Women come for antenatal care and try to come for labor and delivery." He smiles at me, "I love my work with International Medical Corps! It is good."
I marvel at his resilience. In some ways, his story is all too common, as one of many South Sudanese who lost their youth to decades of conflict. But "even before the war," James explains, "life was very difficult." Born in 1980 in South Sudan's Central Equatoria state, it was not until he arrived at a refugee camp in Uganda at the age of 12 after fleeing conflict that James received a proper education -- from UNHCR. Still, he was one of the lucky ones, completing primary education in the camp and then returning to his home country in 2005 to attend secondary school in Juba, where his sister paid his school fees.
In 2010, James began working for International Medical Corps, first in Walgak and then Pochalla. Every day, he and his colleagues struggle to provide health services to Pochalla's residents despite severely limited road access and communications infrastructure. Three days a week James visits the dispersed PHCUs to examine patients and transport serious cases to the main health center, where he stays two days a week. He sees many patients with malaria, diarrhea, pneumonia, respiratory infections and skin disease; on occasion he treats trauma cases, such as hunting wounds.
In addition, James trains new health workers and spends a lot of time educating community members on International Medical Corps' services, when to seek medical attention, proper hygiene and sanitation, and healthy nutrition practices. He tells me that because war interrupted most people's schooling, "Education levels are very low in South Sudan. Most people don't even understand what malnutrition is."
Throughout our conversation, I try to reconcile James's unfailing cheerfulness with the often sad picture he paints of an isolated and underserved community in a country struggling to rebuild after decades of brutal conflict.
Finally, I ask him rather hesitantly -- given the ongoing flare-ups of hostilities -- how he feels about South Sudan's future. He smiles brightly and says, "It's OK!" His wide smile is so infectious that I laugh in spite of myself. "'OK'?' I ask, "So you're hopeful?" He nods enthusiastically, still grinning, "Yes."
OK, I think. Then I am too.
Although we know the critical shortage of frontline health workers in developing countries will not be at the forefront of G8 leaders' discussions when they meet at Camp David, we want to emphasize that investments in global health, and especially frontline health workers, really does make a difference. The decisions made by world leaders on what to cut and what should be funded have real-life implications for millions of people who live beyond the reach of hospitals and clinics in developing countries. Addressing the global shortage of one million frontline health workers can save many lives and build more stable and prosperous communities around the world.
The International Medical Corps (www.InternationalMedicalCorps.org) is a member of the Frontline Health Workers Coalition, a dynamic and influential coalition working together to urge greater and more strategic U.S. investment in frontline health workers in the developing world as the most cost-effective way to save lives and foster a healthier, safer and more prosperous world. Learn more at www.FrontlineHealthWorkers.org
Related
Popular in the Community